RETURN Africa Walking Safaris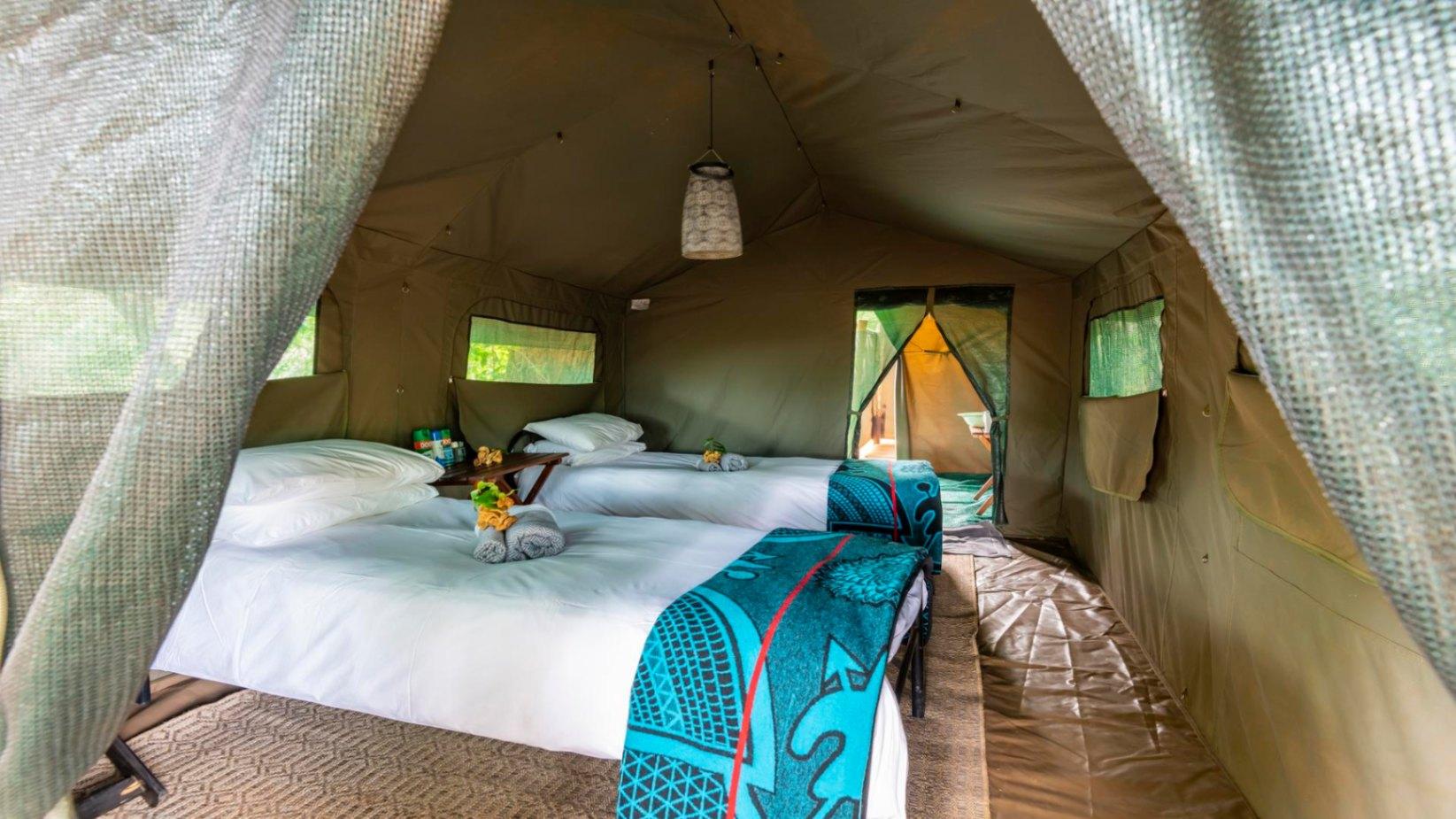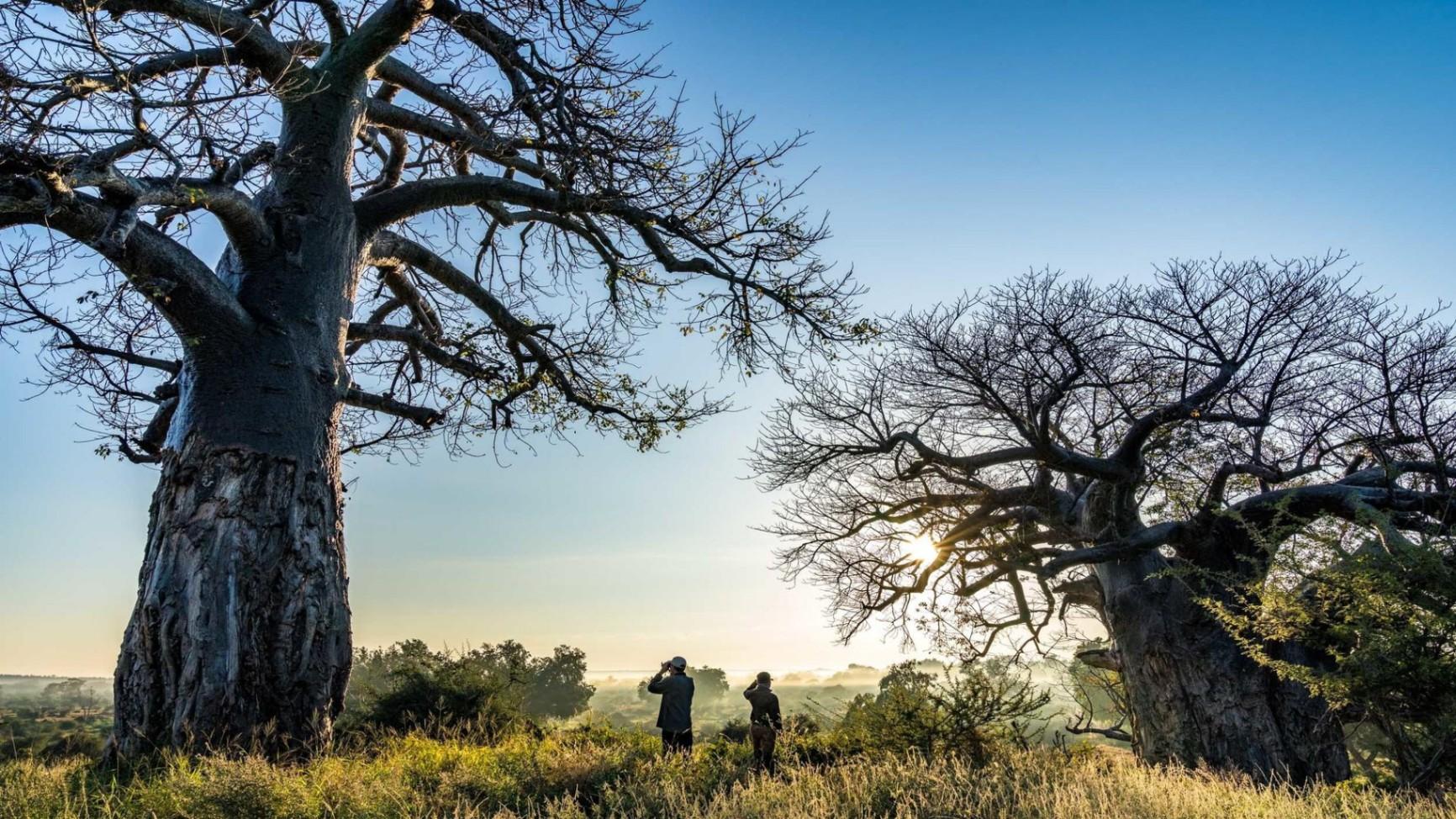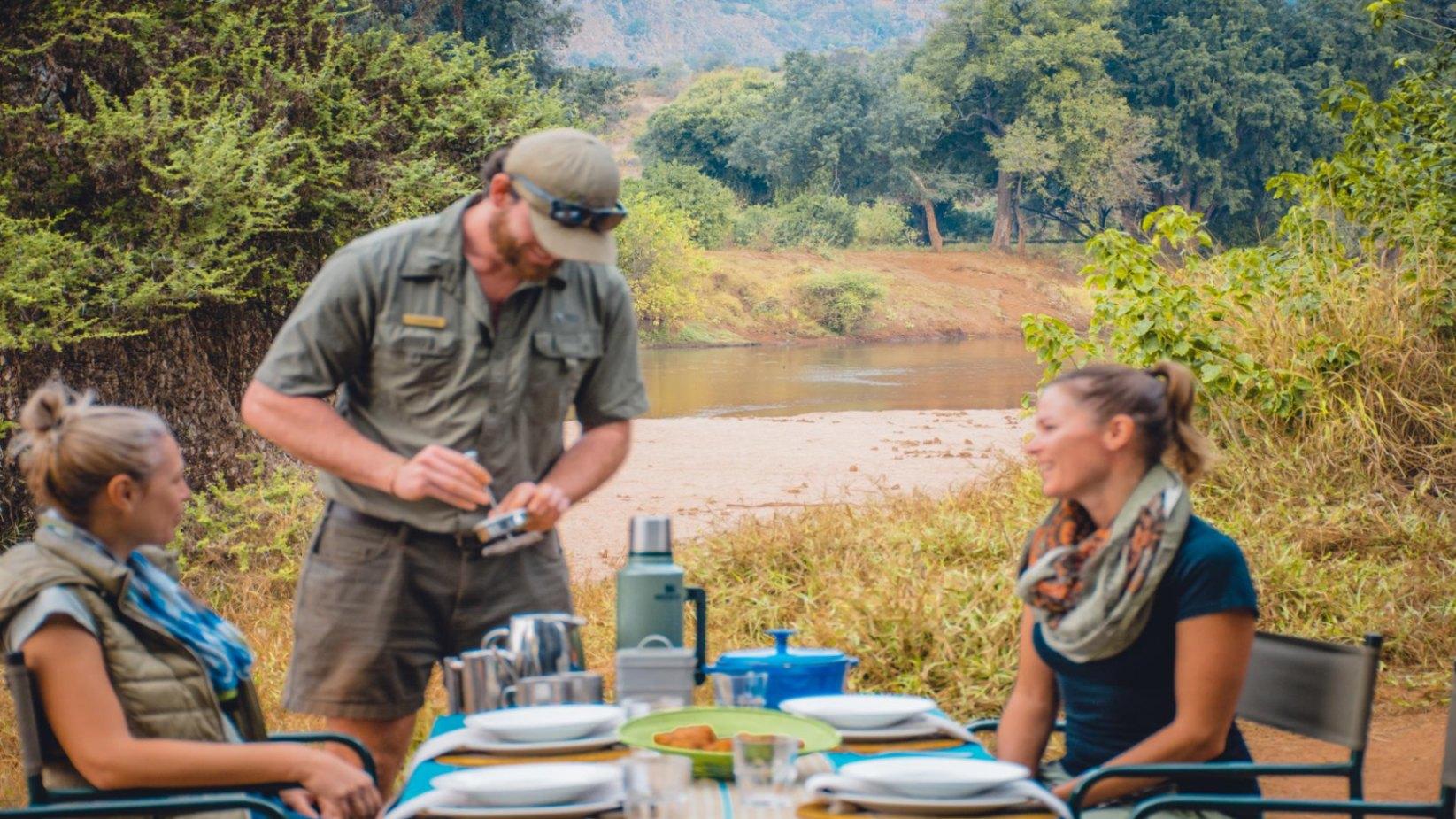 Settled between Limpopo and Luvuvhu rivers up in the North of Kruger National Park , in South Africa is RETURN Africa. This land is rich in biodiversity, this is the land of baobabs and fever trees, of great cats and huge herds of elephant... but most importantly this is the best area for walking safaris in South Africa.
The RETURN Africa bush camp is the base from which immersive, expertly guiedd walking safaris take place. The camps are open between April and October each year and offer bush-lovers the rare opportunity to explore this untouched wilderness that is as vast as it is varied. On our walking safaris you can expect to encounter an array of changing landscapes, from bushveld to riverine forests, mountains to floodplains, and perennial pans which all attract a spectacular variety of animals and birds. Discover forests of fever trees, groves of baobabs and a diverse collection of wildlife.
At RETURN Africa you'll find adventure, tranquillity and serene at the same time. By traveling to this destination, you are also contributing to the communities that are their hosts and partners. RETURN Africa's magic and motivation lies in embracing people and their communitues.
Activities at RETURN Africa Walking Safaris
Big 5 Guided Walks
more info
Birding
more info
Accommodation options at RETURN Africa Walking Safaris
RETURN Africa Trails Camp

group

Min 1 guest - max guests

RETURN Africa's Walking Camp explores the most remote part of northern Kruger, giving you the opportunity to have close encounters with the larger wild animals …

SHOW MORE
How to get there
Polokwane Airport

Makuleke Contract Park Northern Kruger National Park, Pafuri

3 hrs

Check in at RETURN Africa Walking Safaris

14:00 on day of arrival

Check out at RETURN Africa Walking Safaris

11:00 on day of departure
RETURN Africa Walking Safaris impact highlights
RETURN Africa collaborates with local communities to form significant and sustainable benefits. They cotribute a lot to community upliftment and developement. One of the community development actions done by RETURN Africa is contributing financially to community led organisations that support projects which provide opportunities for community members, or respond to various critical needs of the surrounding communities.