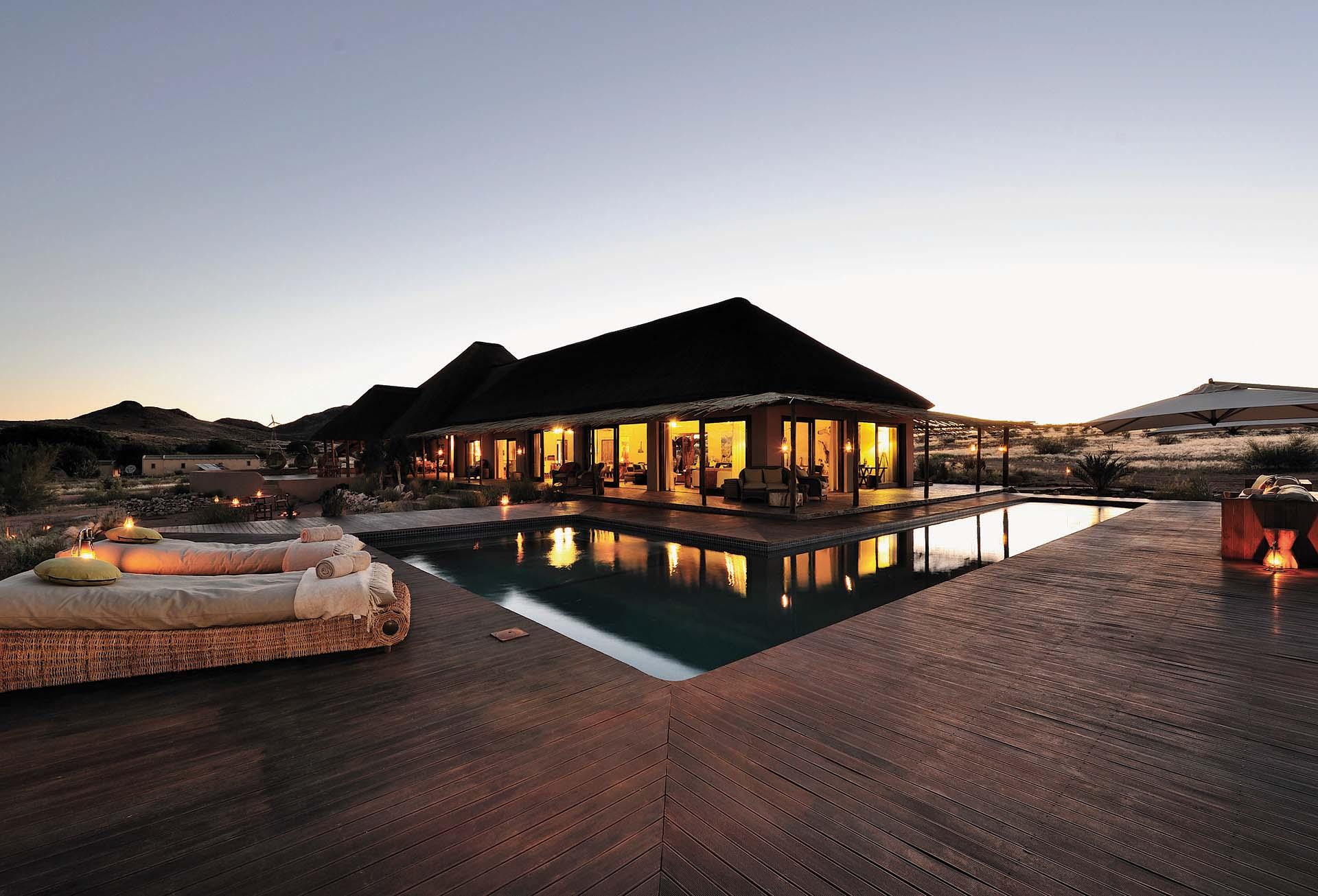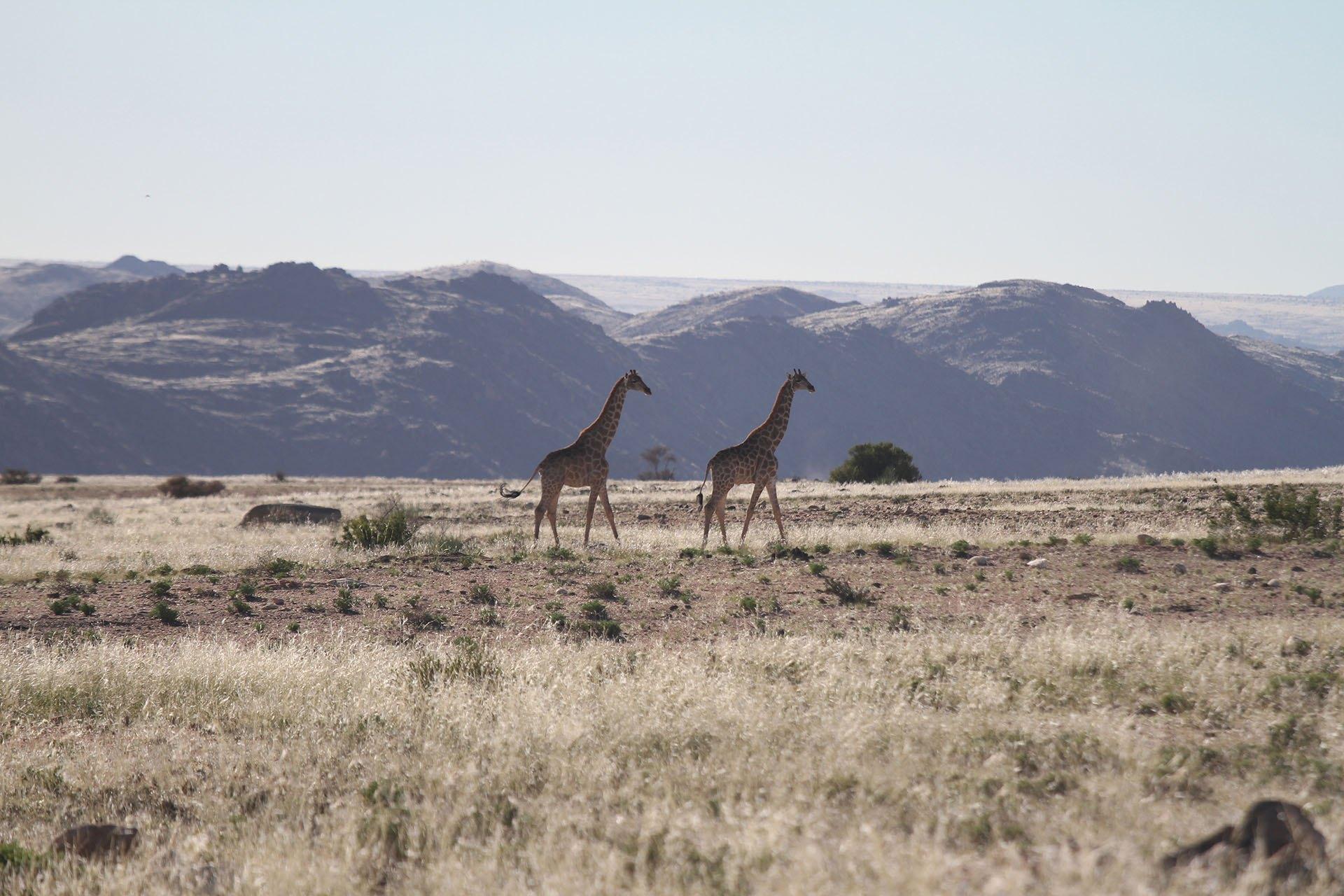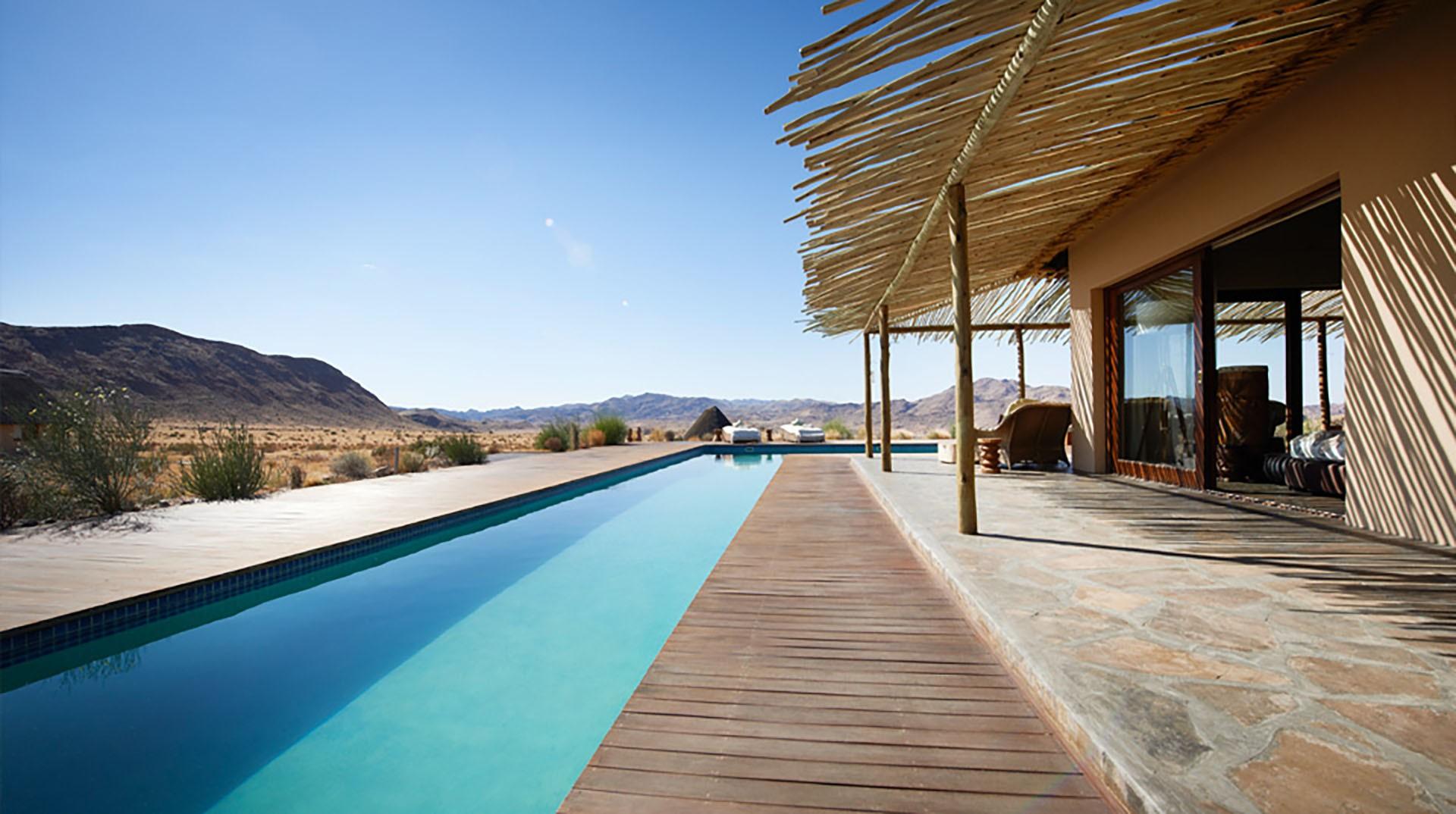 With 200,000 acres of wilderness on your doorstep. Sandfontein is the perfect getaway destination for travellers who are looking for the peaceful sight of nature and seeking adventure at the same time. Sandfontein Lodge has made it easy to experience the true tranquility and beauty of Namibia.
There are four guest accomodations at Sandfotein. The honey-coloured bungalows and one roomy suite, Sandfontein Safari Lodge and Nature Reserve allow guests to admire the ever-changing colours of Namibia's semi-desert landscape.
At Sandfontein you will have everything you need to relax and reconnect with nature. With amazingly beautiful river views and scorched, rocky landscapes that extend as far as the eye can see, Sandfontein is a uniquely beautiful nature reserve and the place to be for people looking fro serenity in the middle of a semi-desert .
Activities at Sandfontein

Scenic Drives
more info

Nature Trails
more info

Birding
more info
Hiking
more info
Accommodation options at Sandfontein
Sandfontein Bungalow

group

Min 1 guest - max guests

Guests can enjoy the beautiful views of the sun rising from their Sandfontein Bungalows. Nothing is more rejuvenating than enjoying a cup of fresh, steaming cof…

SHOW MORE

from R 4180 / Per person per night sharing

Sandfontein Safari Lodge

group

Min 1 guest - max guests

Sandfontein Safari Lodge will give you the best Sandfontein as it is a unique, "one of a kind" suite. The suite has more than enough space for two people , and …

SHOW MORE

from R 4807 / Per person per night sharing
How to get there
Karasburg Airport, Namibia

Sandfontein Lodge and Nature Reserve, Off D208 Karasburg, Namibia

2 hrs

Check in at Sandfontein

14:00 on day of arrival

Check out at Sandfontein

11:00 on day of departure
From R 4,180
/ per person per night sharing
Reviews
Great experience

What a great experience! The hosts made our time at the lodge a great one. I would go back there again.

Loved the experience

Unique, spectacular, redefines exclusive luxury in nature. Awesome location, super attention to service and detail. If you are after sounds of silence in total exclusivity of space, look no further. Watch the wild, canoe, ride horses, or just sit back and smell the sands, listen to the earth breathe. Sandfontein is captivating
Sandfontein impact highlights
Sandfontein Nature Reserve covers 200,000 acres of ecologically important land - conservation and environment protection lies at the core of everything they do. In recent years, Sandfontein has expanded the boundaries of the reserve, introduced new animal species and biodiversity. They continue to employ locally and use locally sourced materials to build the eco-conscious lodge, to ensure light impact on their environment.