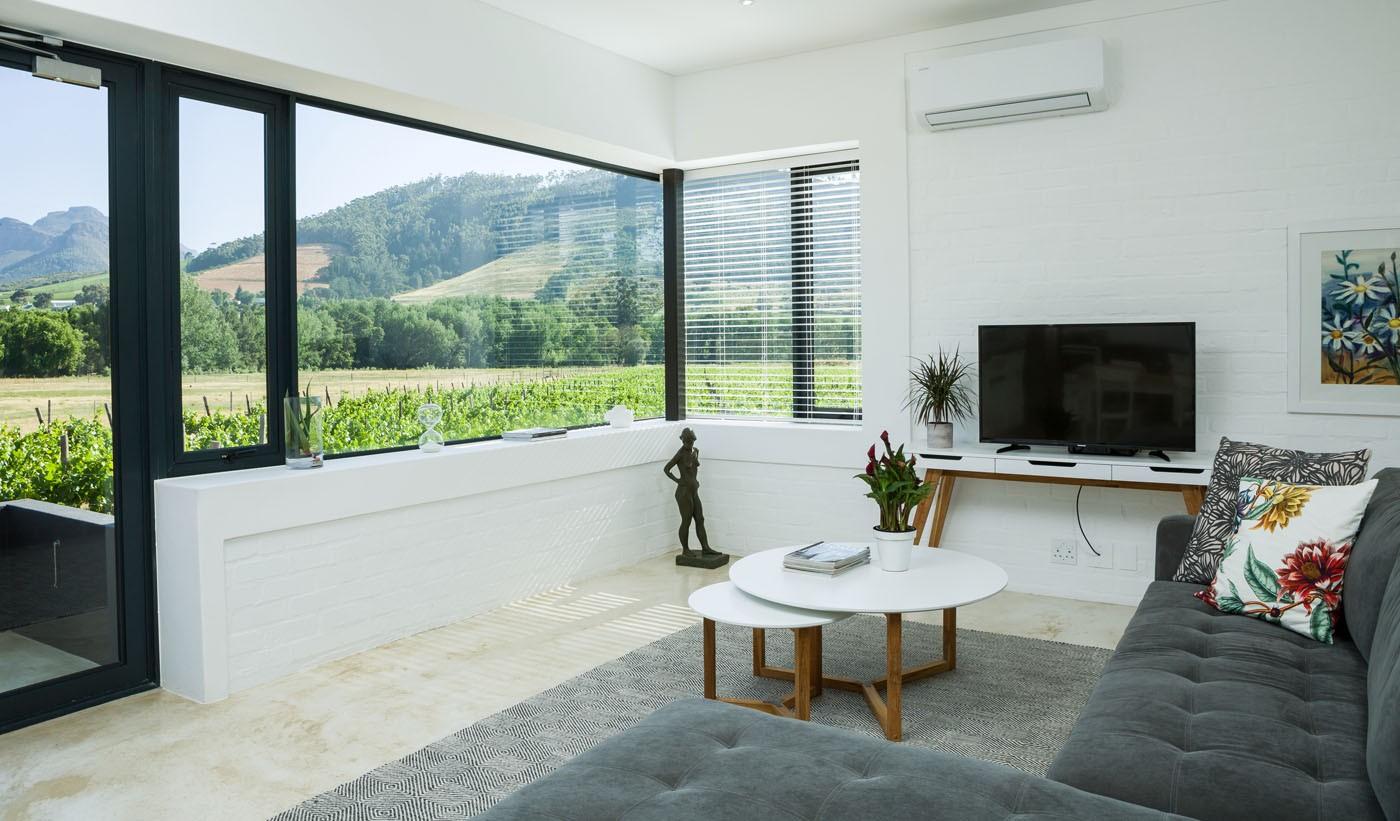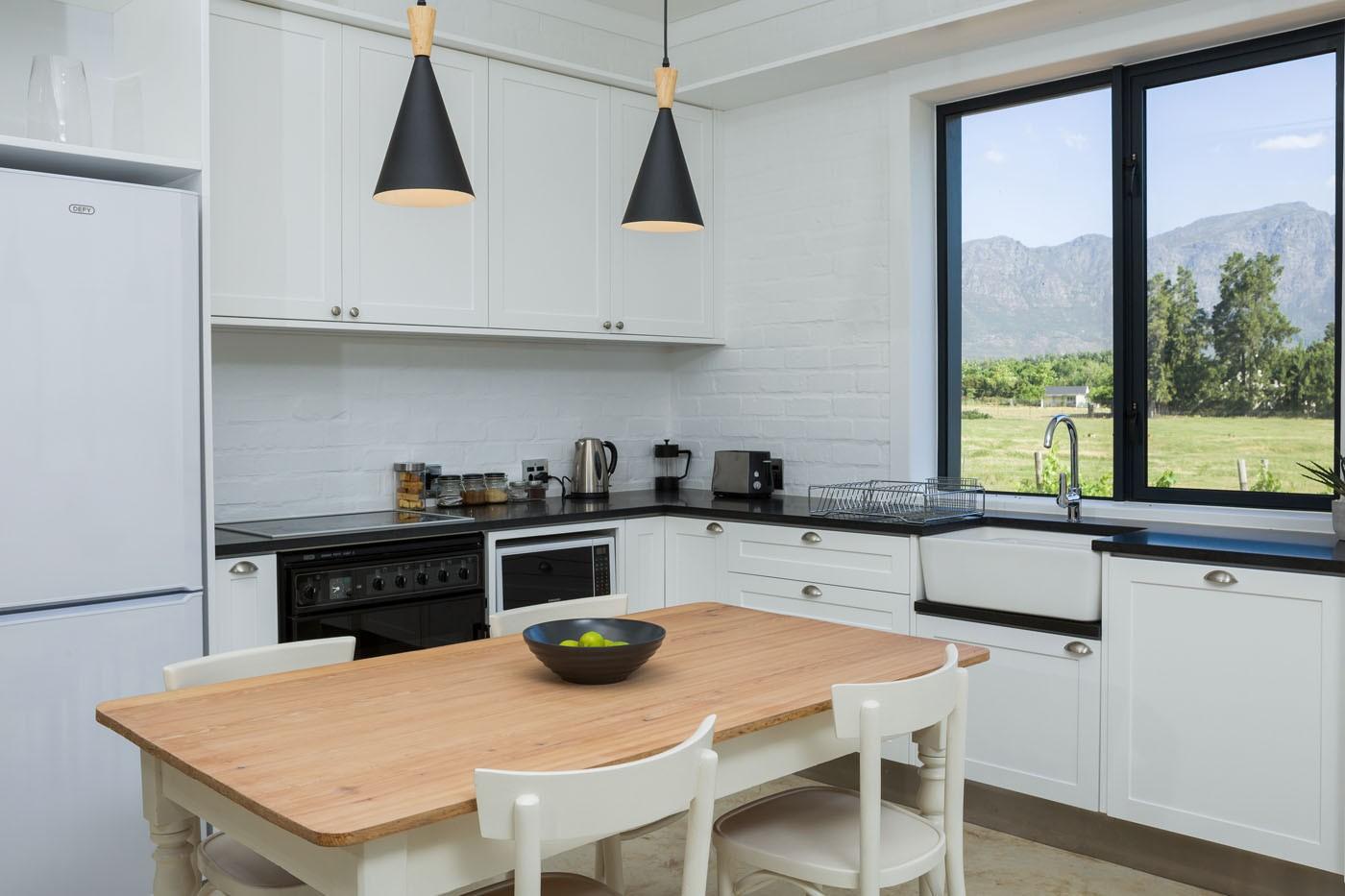 Situated in the well-known Franschhoek valley, just an hour's drive from Cape Town, Gîte is a self-catering accommodation with expansive views of the Franschhoek Mountains. The accommodation offers the perfect getaway for couples and an opportunity to escape the hustle & bustle of the city and unwind in your own wood-fired hot tub whilst enjoying a glass of fine local wine. With spectacular views on all sides, guests can also just relax with a good book and enjoy the murmuring sound of the mountain stream surroubding all three suites.
Accommodation options at Gîte
Gîte 2 & 3

group

Min 1 guest - max guests

Contemporary chic, magnificent views! Gîte 2 and 3 look exactly the same, they both have specatcular views over the vineyards and mountains of Franschhoek. Thes…

SHOW MORE

from R 2420 / Per accommodation per night

Gîte Studio

group

Min 1 guest - max guests

Gîte studio is located on a different part of La Provence farm near the owner's house and La Provence road. The studio has spectacular views over the orchards …

SHOW MORE

from R 2090 / Per accommodation per night

Gîte 1

group

Min 1 guest - max guests

Gîte One is ideal for the couple that's looking for a bigger entertainment space and separate bedroom. The suite has a full kitchen, dining area, TV area, separ…

SHOW MORE

from R 2750 / Per accommodation per night
How to get there
Cape Town

Gîte

Cabriere St, Franschhoek, 7690

Check in at Gîte

14:00 on day of arrival

Check out at Gîte

11:00 on day of departure
Reviews
Lovely Place

One of the best places we have spent time at... Very homely and relaxing. We also loved that the place was very clean. The host was friendly and provided us with everything we needed.

Perfect Getaway Destination

A hidden gem, ideal for a couples getaway overlooking fantastic landscapes with a private woodfired hot tub! It's also super easy to get into town from GITE and all amenities are close by.
Gîte impact highlights
Gîte is inspired by the history and culture of the Franschhoek Valley. The name Gîte is a french word for a specific type of holiday accommodation which is exactly what the converted Gîte Studio represents. Their aim is to celebrate the local culture, support local business and ensure they minimise their impact on the surround environment.