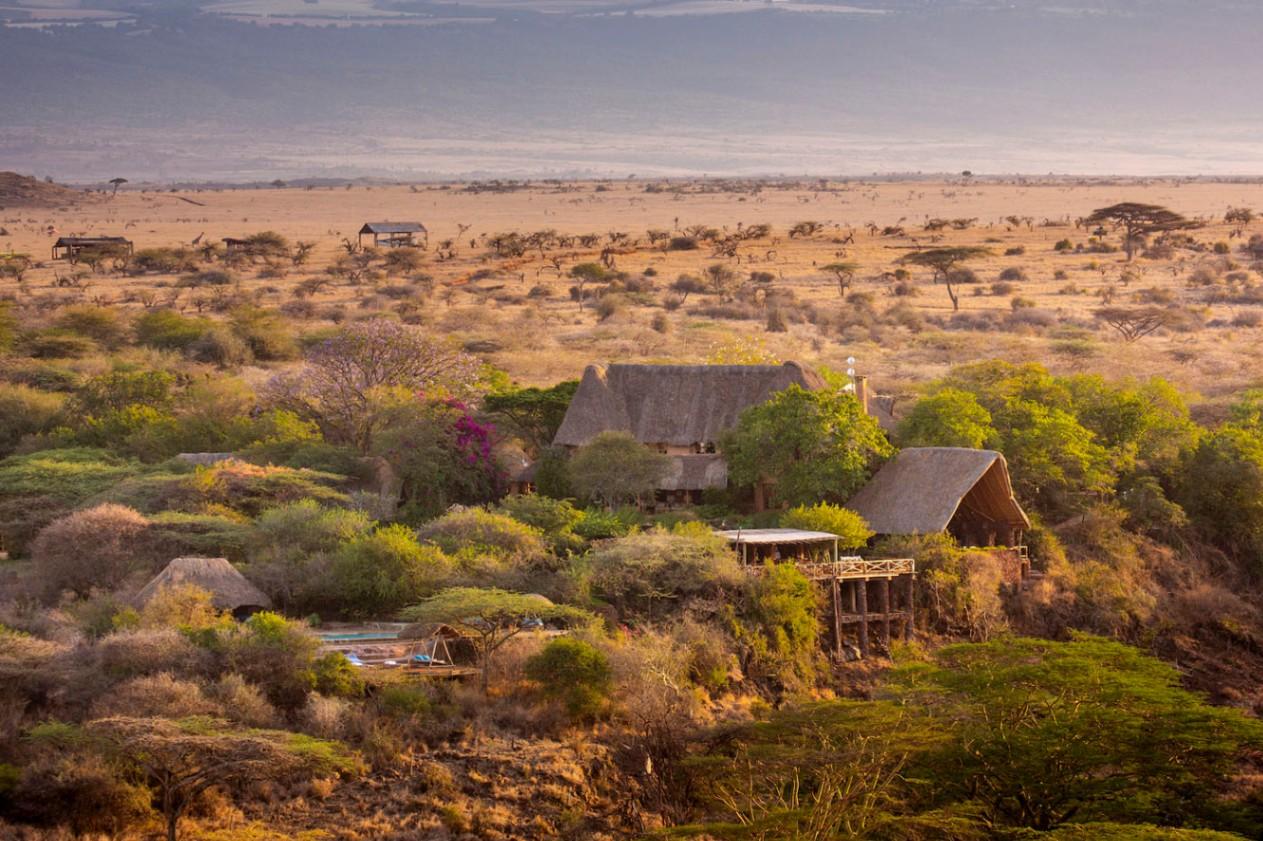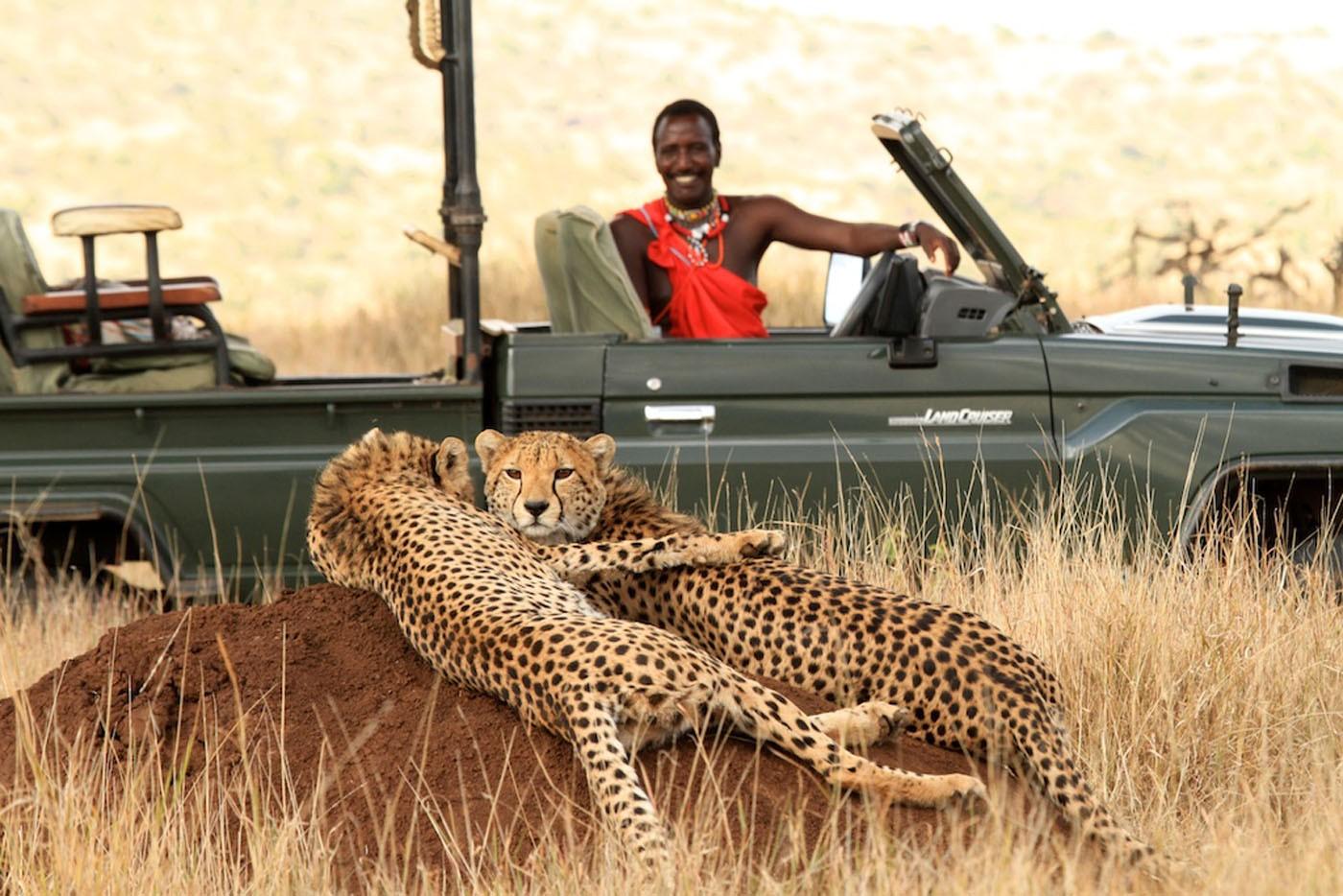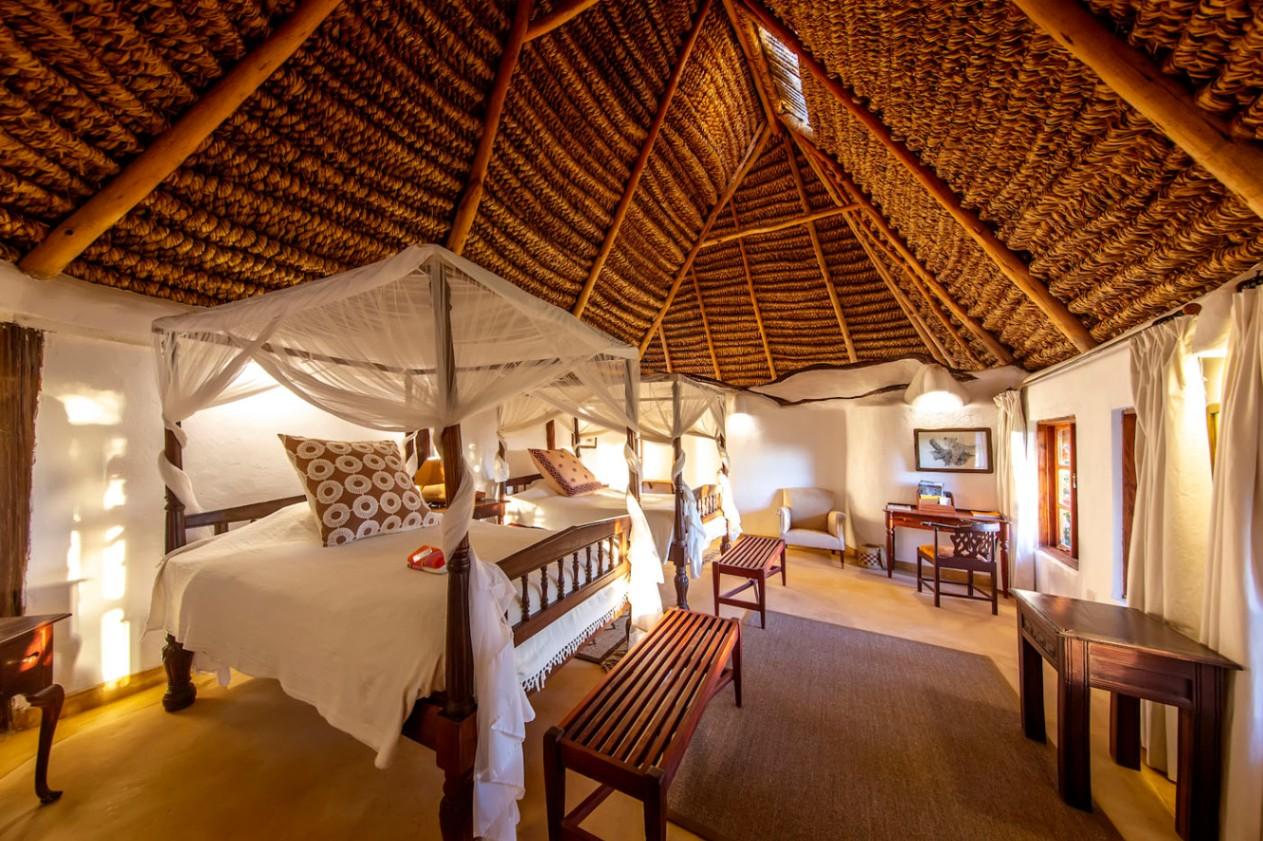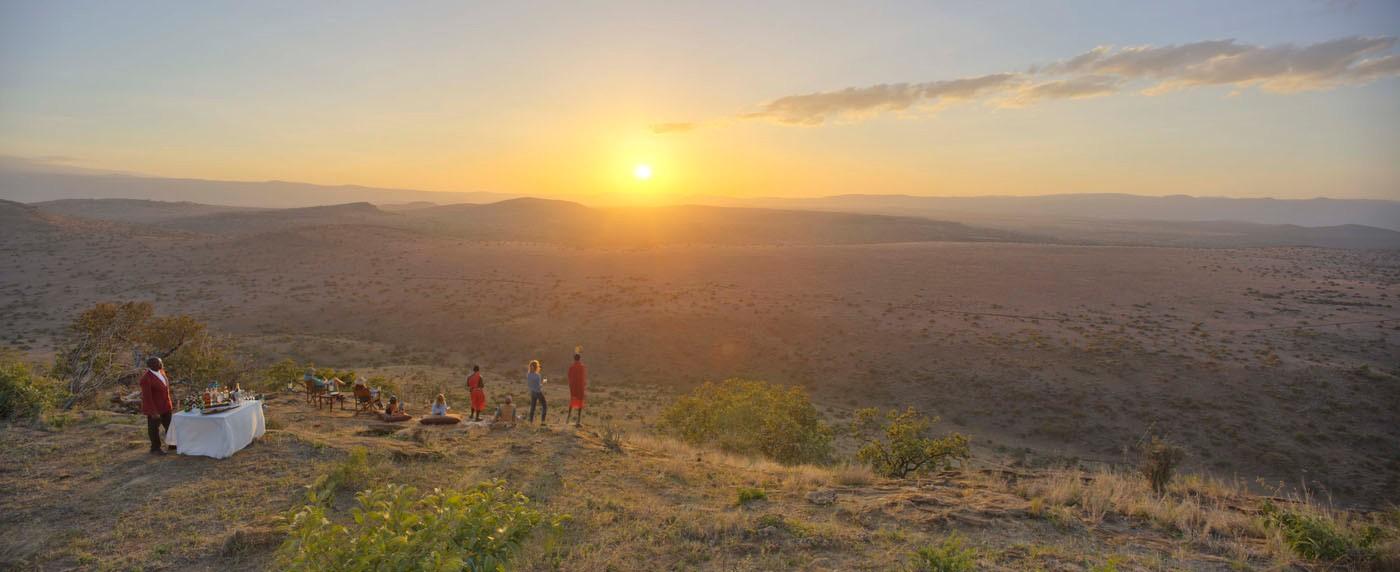 Lewa Wilderness is located on the renowned Lewa Wildlife Conservancy in northern Kenya, a private conservancy working as a model and catalyst for the conservation of wildlife and its habitat. Covering 62 000 acres the conservancy is home to a wide variety of wildlife including the endangered black rhino, for which it became known as the leading pioneer rhino sanctuary in East Africa.
Since 1922, the Craig/Douglas family ran what was formerly known as Lewa Downs, as a cattle ranch encouraging the large number of resident wildlife to co-exist with the ranch cattle. In 1972, they began hosting visitors – the first private ranch in Kenya to do so. In 1990, David and Delia Craig retired and their son,
Accommodation options at Lewa Wilderness
Lewa Thatched Cottage

group

Min 1 guest - max guests

There are six individual hillside cottages, each with a unique layout. These cottages were built to capture the stunning views out over the valley and the sound…

SHOW MORE

from $ 987 / Per person per night sharing

Lewa Family Cottage

group

Min 1 guest - max guests

These are the original rooms built by David and Delia Craig when they started the lodge. They are the cottages closest to the main house and living areas, and e…

SHOW MORE

from $ 987 / Per person per night sharing
How to get there
Nairobi

Lewa Wilderness

Lewa Wilderness Conservancy, Meru, Laikipia

Lewa Airstrip

Check in at Lewa Wilderness

11:00 on day of arrival

Check out at Lewa Wilderness

10:00 on day of departure
Reviews
Wow!

This place is magical - from the setting to the staff to the accommodations to the food to the every little detail. Everyday we have talked about how words simply cannot do this place justice. Everything they do is about creating the best experience for their guests. Put the Lewa Wilderness on your bucket list now!
Lewa Wilderness impact highlights
"Lewa Wildlife Conservancy is what it is today because of a lady called Anna Merz, who became a dear friend of David and Delia Craig, having stayed as a guest at Lewa Wilderness. She approached them in the early 80s with a request: horrified by the population decline of rhino throughout Africa, Anna wanted to build a rhino sanctuary to protect the last remaining members of the species. At this point in time, demand for rhino horn had reduced Kenya's 20,000 rhino to a few hundred in less than 15 years. This was the start of converting ranch land to wildlife and environmental protection.
The breeding program and conservation were extremely successful and began attracting tourists from around the world, anxious to see some of the last remaining rhinos in Kenya.