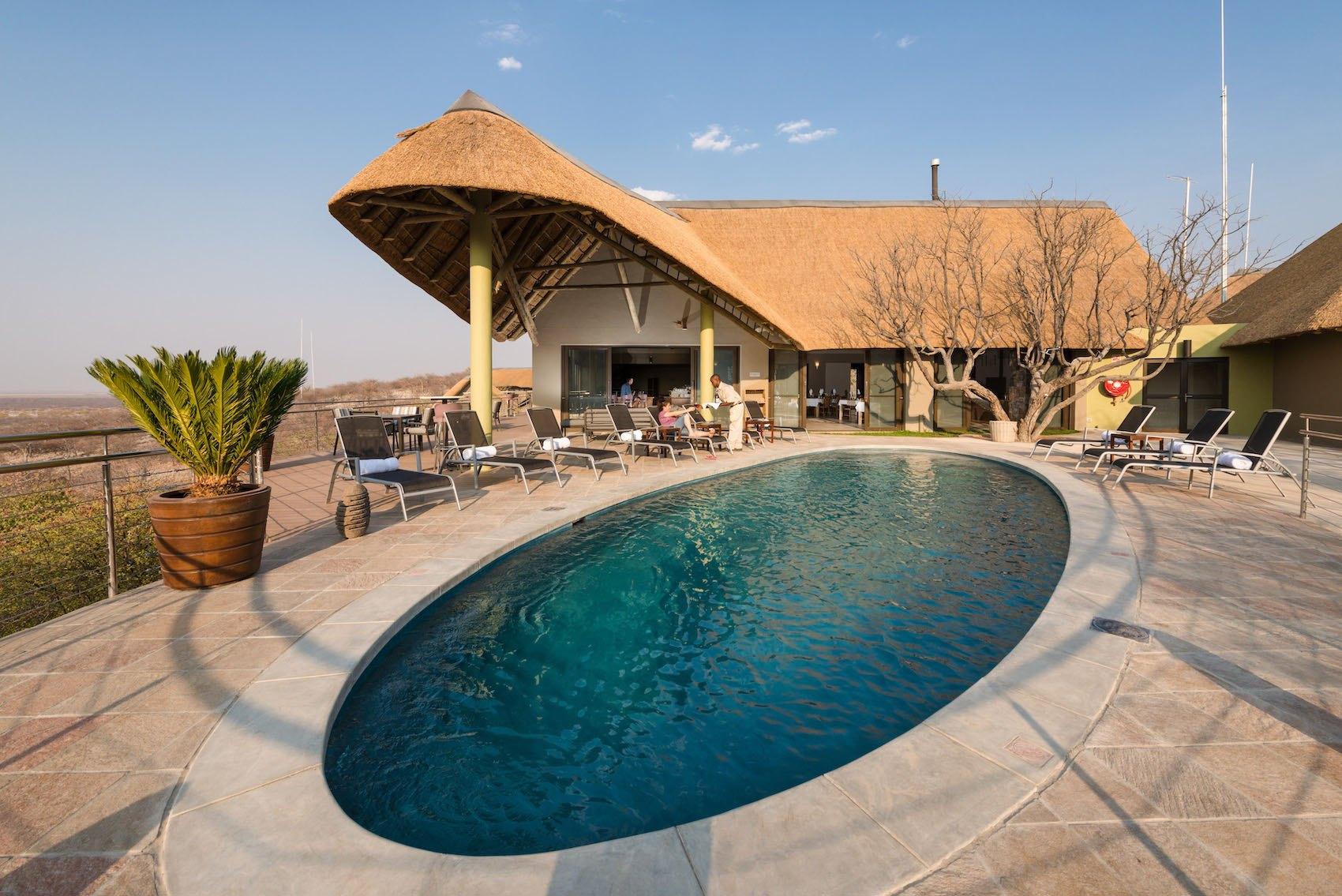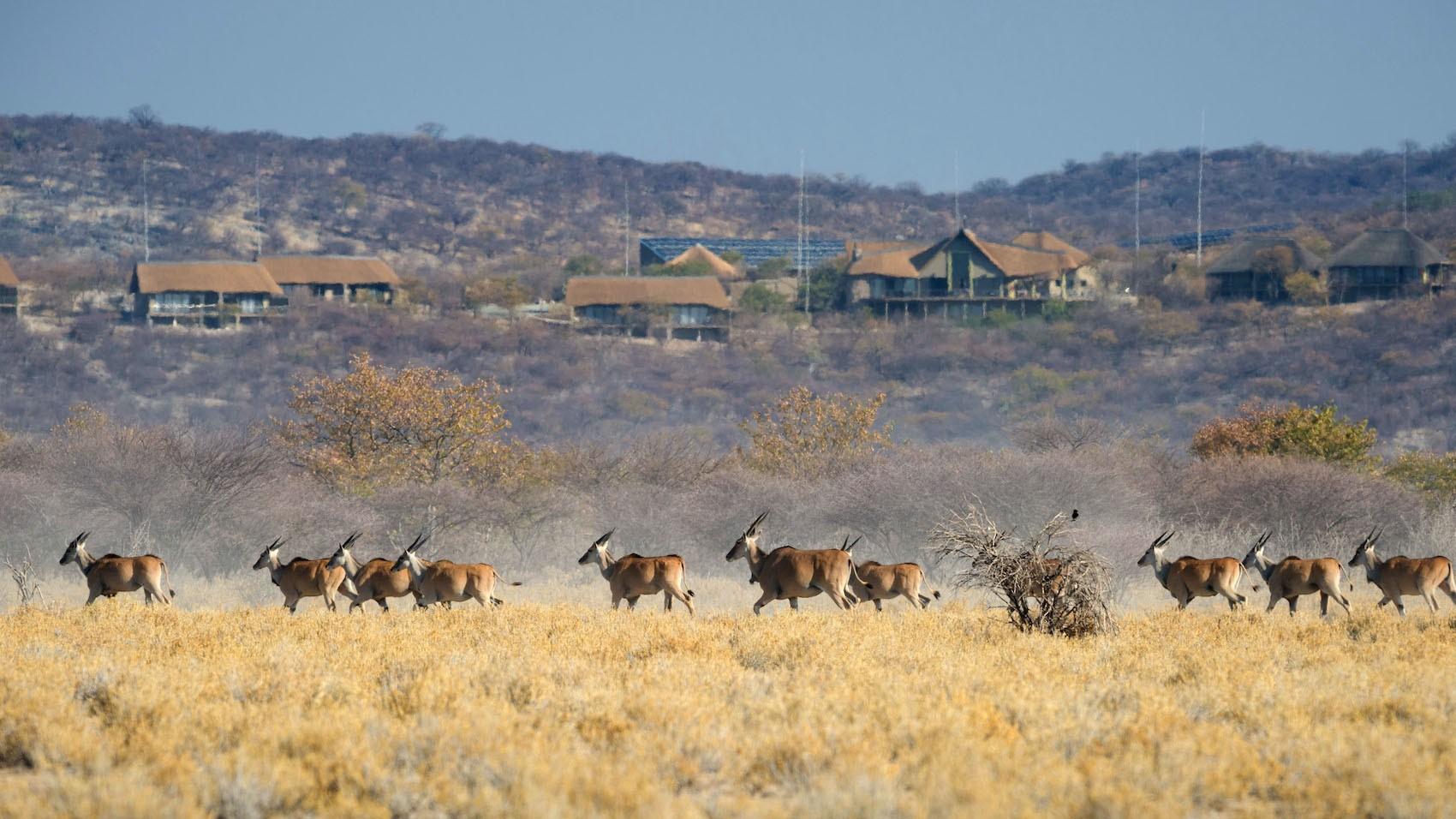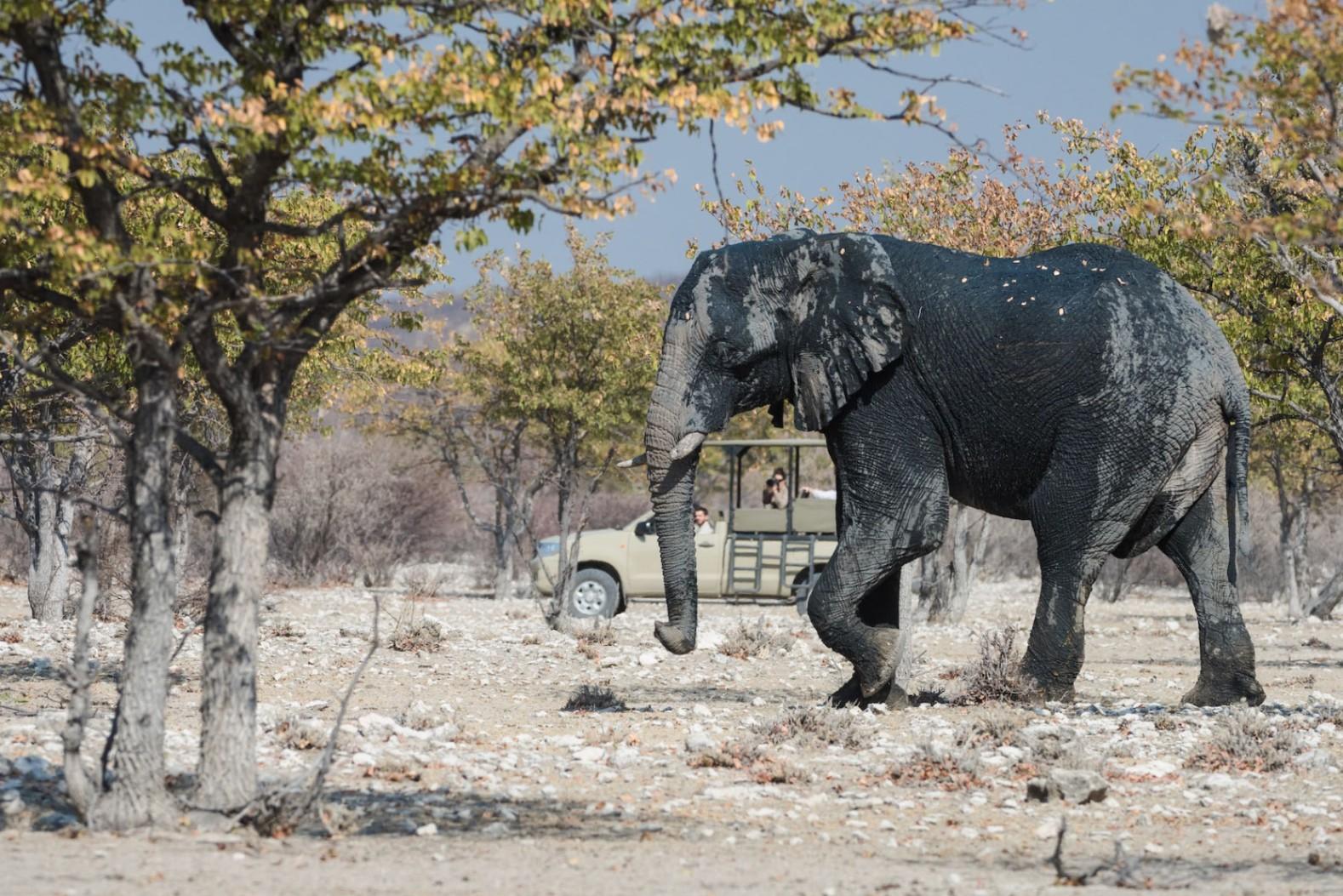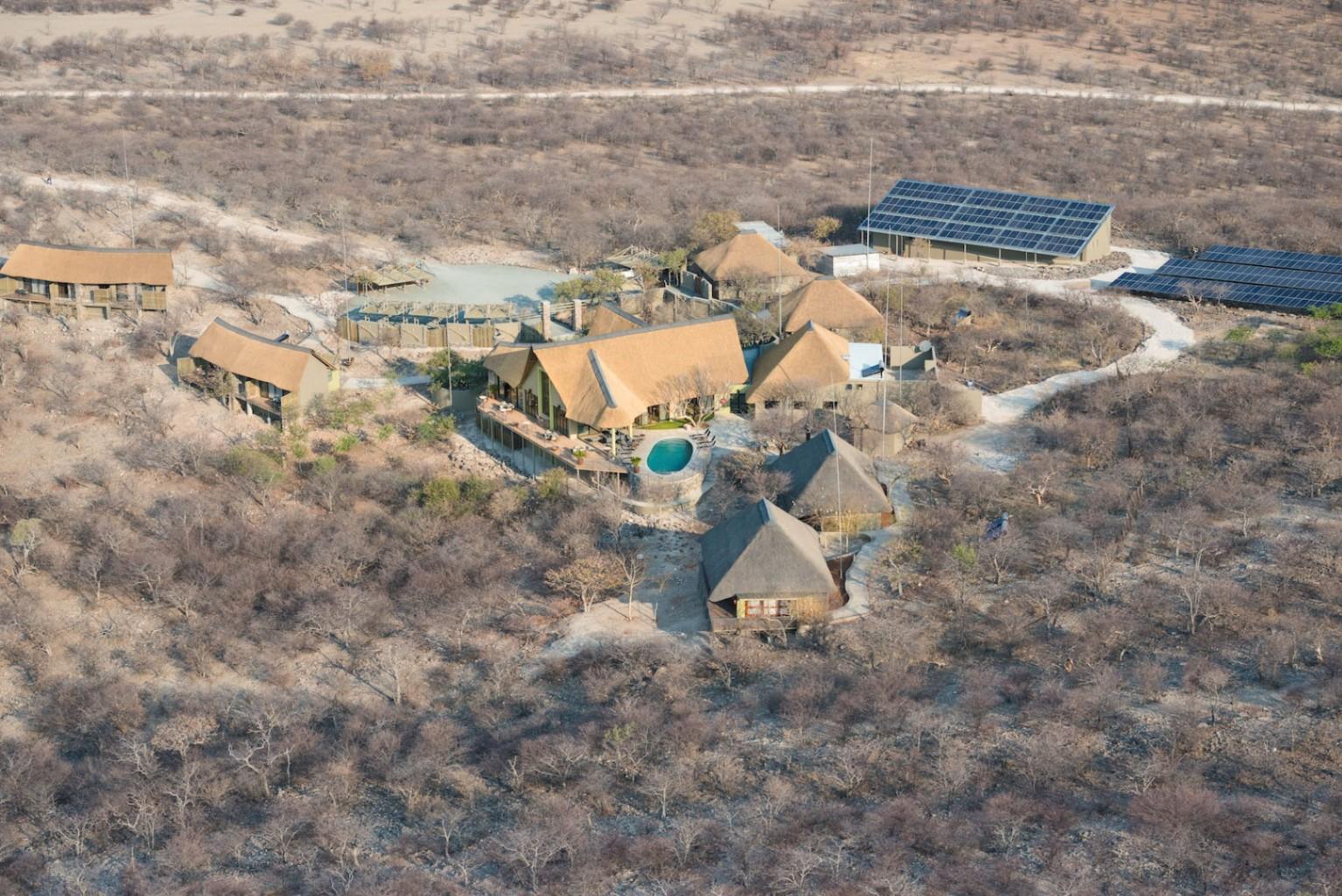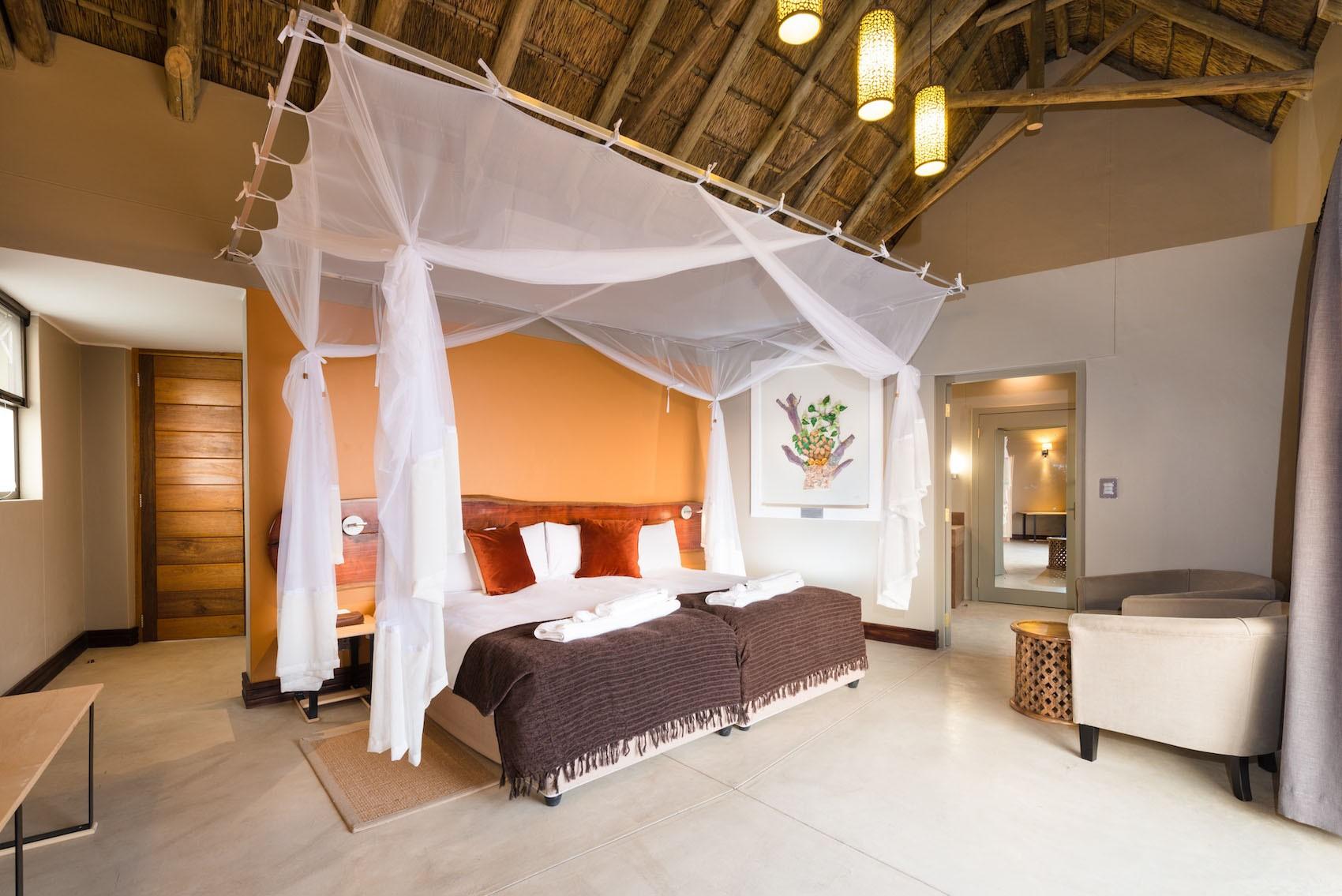 In the heart of northern Namibia's dry, dazzling savannah, surrounding the well-known Etosha National Park, is Safarihoek Lodge. The lodge is sitting on top of a hill, facing the huge area of flat land below giving their guests a beautiful overview of Etosha Heights Private Reserve. Safarihoeks has stunning thatched chalets with outdoor decks, a double-storey photography hide, and a swimming pool with 180-degree panoramas of the stunning savannah.
Safarihoek is sitting on one of the most fantastic areas of Namibia. The entire area has rugged Namibian savannah that spread into the distance. The wildlife moves without any restrictions around the huge area, unrestrained and unobstructed. This is a place of peace and seclusion, and an exceptional opportunity to be at one with nature and the animals that live here.
Accommodation options at Safarihoek
Safarihoek Thatched Chalet

group

Min 1 guest - max guests

Safarihoek Thatched Chalets have stunning views no matter where you sit. Enjoy amazing views of Safarihoek Lodge and its wildlife from your private deck. The ch…

SHOW MORE

from R 7740 / Per person per night sharing
What's included
The Rates Include:
Accommodation, all meals, guest laundry, daily activities, expert guiding, park entry fees & VAT
The Rates Exclude:
Soft and alcoholic drinks (local & premium), guest laundry, transfers to/from the lodge and fully comprehensive personal travel insurance
How to get there
Ondangwa Airport

Safarihoek

Etosha Heights Safarihoek Lodge

Check in at Safarihoek

13:00 on day of arrival

Check out at Safarihoek

10:00 on day of departure
Reviews
Beautiful Weekend away

An amazing 2 days. The lodge and rooms were stunning and staff were super friendly. Our guide Michael was excellent - incredibly knowledgable and also gave very interesting perspective on Nambia.I would defitely go back to the lodge Great to see so many rhinos!

Wonderful Experience

This lodge was definitely our favorite - it was modern, stylish, and the staff members were so professional and friendly.The facilities were incredibly amazing and the surrounding landscape was stunning. The last night we were there, the Safarihoek staff prepared us a special private room for us to enjoy our dinner, which was so thoughtful of them.
Safarihoek impact highlights
Namibia is an interesing place as it is real, unfiltered and the dry landscape presents a lot of challenges to the communities as well as the wildlife in it. The vision for Safarihoek was to create a lodge that would make people want to explore the wild. They wanted to create a space that would make it easy for people to discover and experience the wilderness while having fun. They also considered prices a lot as they wanted the lodge be accessible to everyone. Safaris can be costly, and they wanted to keep the lodge within the realms of possibility. And when Safarihoek started operating in 2016, it looked like they had achieved some of these goals.