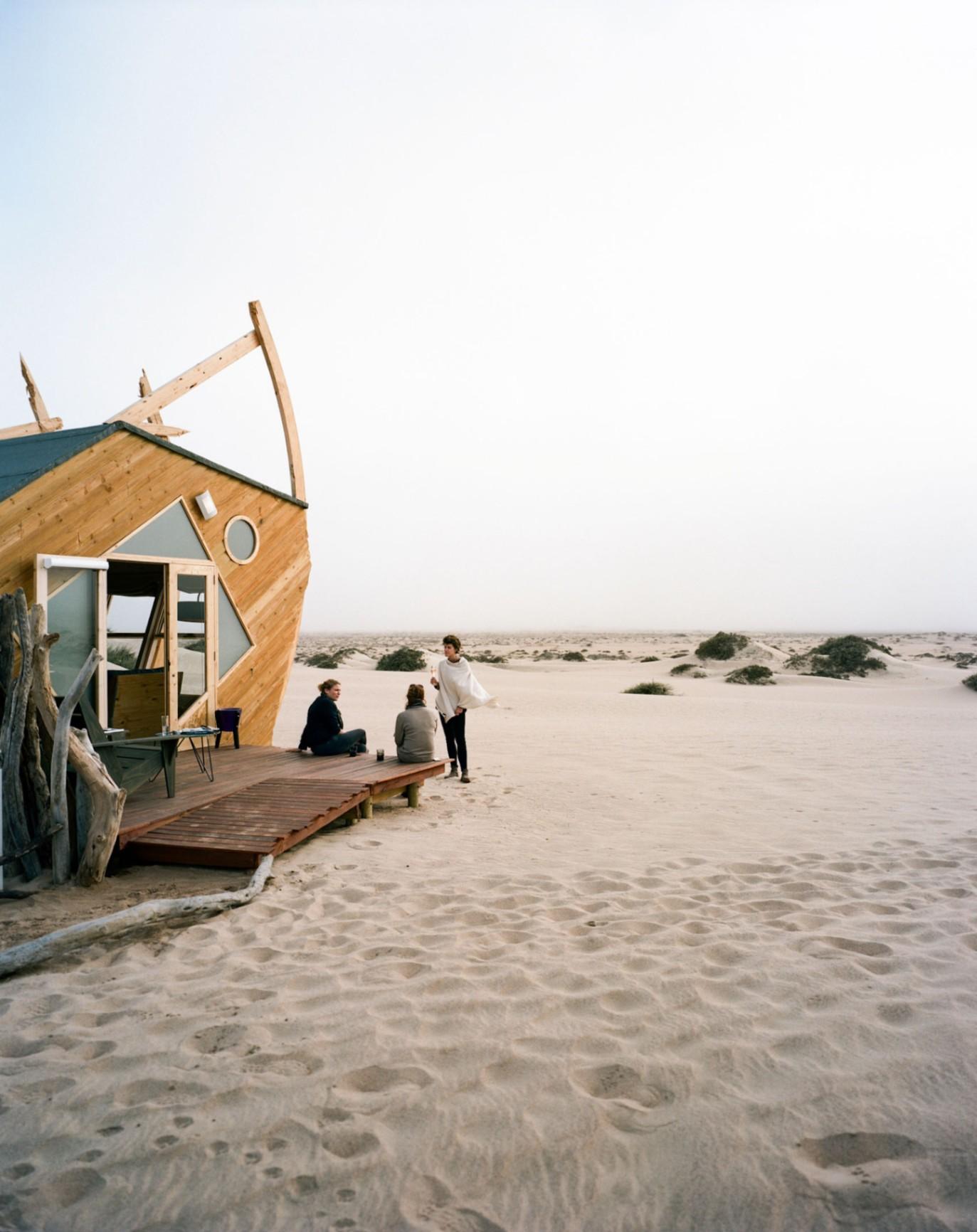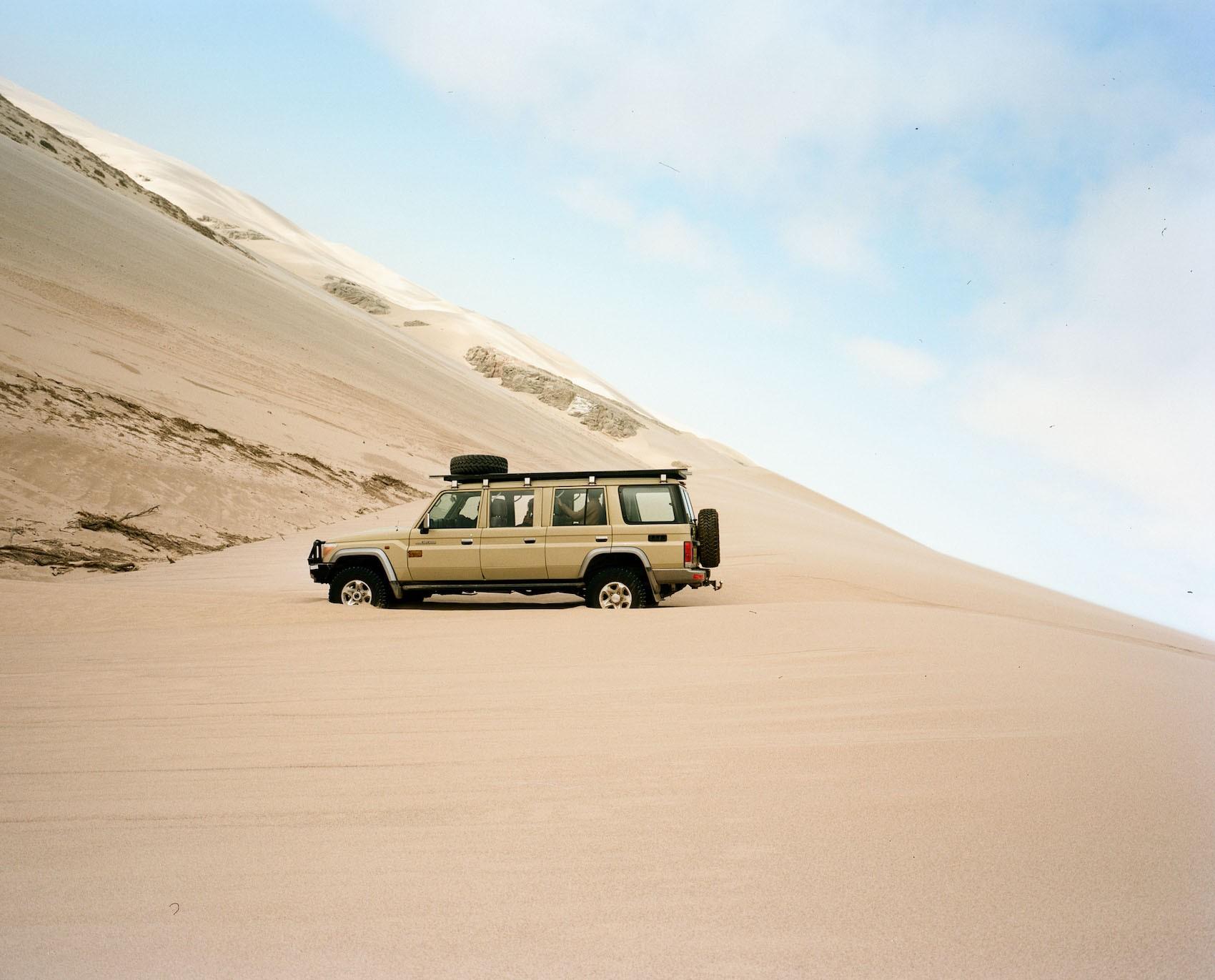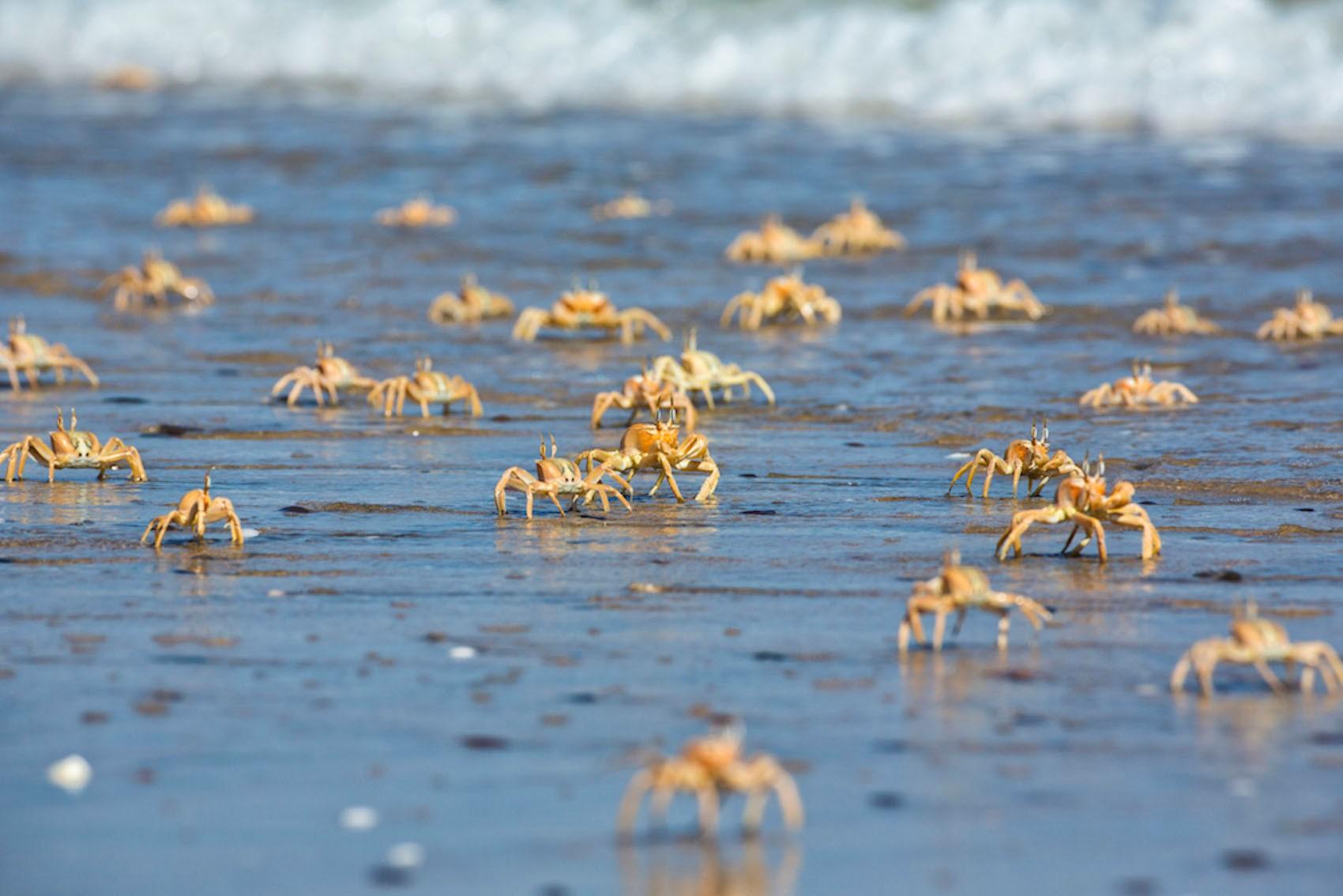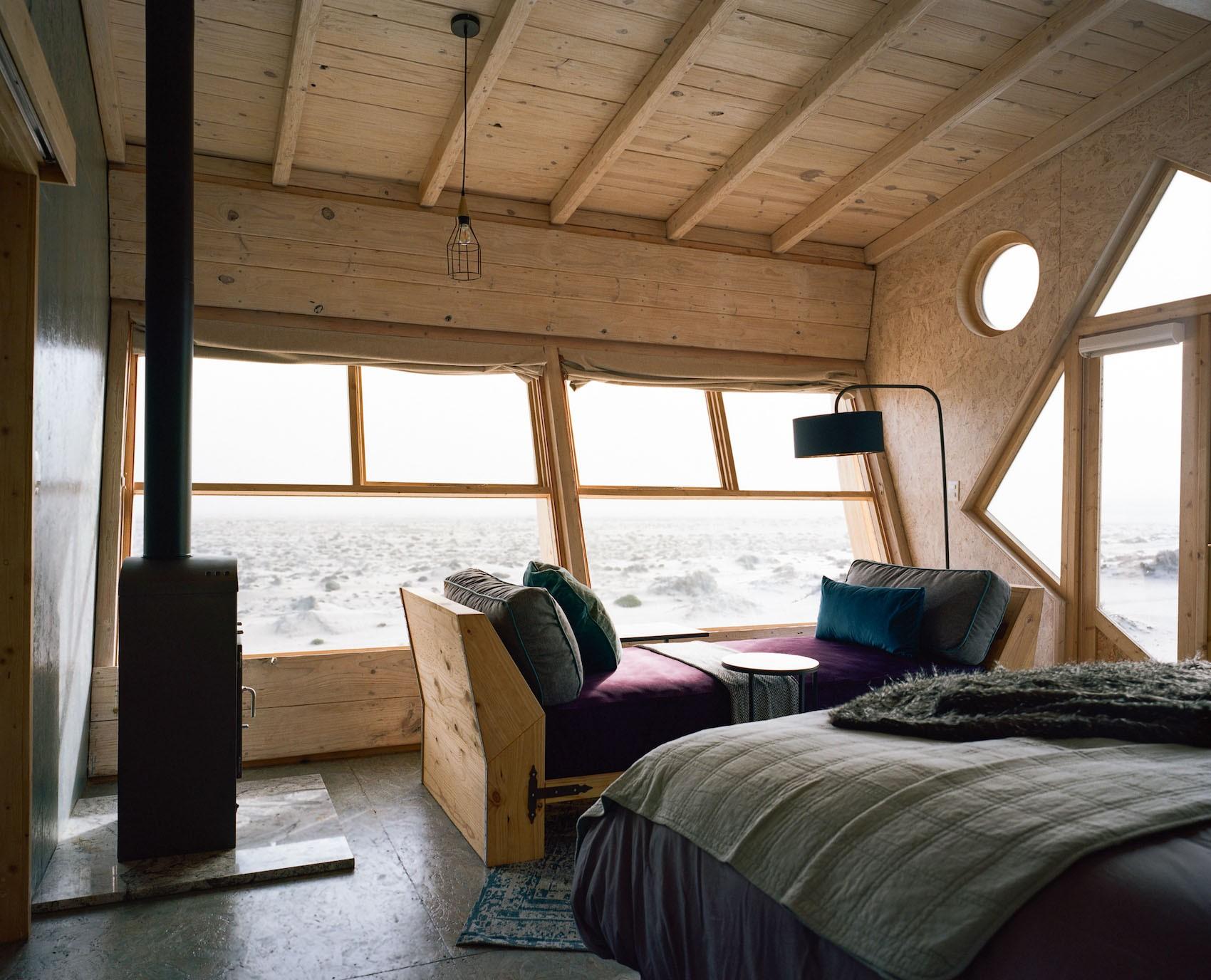 Situated in the Skeleton Coast National Park in Namibia is Shipwreck Lodge. The lodge is uniquely designed to have a similar appearance to shipwrecks that line Namibia's Skeleton Coast. The lodge consists of 10 cabins and is a one-of-a-kind experience. The shipwreck-shaped cabins are beautifully settled between the Namibian dunes with unobstructed views of the peaceful Atlantic Ocean The lodge offers an authentic, remote and rugged piece of African wilderness. Enjoy towering sanddunes and plains on one side and the icy Atlantic ocean on the other. However, Shipwreck Lodge offers more than isolate. Guests can embark on game drives, climb sand dunes and enjoy beach days exploring the shipwrecks.
Accommodation options at Shipwreck Lodge
Shipwreck Suite

group

Min 1 guest - max guests

Shipwreck Lodge has 8 twins/doubles and 2 family cabins, all ensuite and solar-powered. Each suite has a shower, toilet and washbasin offers the necessary guest…

SHOW MORE

from R 17400 / Per person per night sharing
What's included
Fully Inclusive Rate Includes:
Accommodation, all meals & beverages, guest laundry, transfer between Mowe Bay and
Shipwreck Lodge, park entry permit and daily activities and excursions.
The Rate Excludes:
Premium brand drinks, transfers between Shipwreck Lodge and Hoanib Valley Camp, gratuities and fully comprehensive personal travel insurance not included in nightly rate.
How to get there
Mowe Bay Airstrip

Shipwreck Lodge

Skeleton Coast Park, Mowe Bay, Namibia

Check in at Shipwreck Lodge

15:00 on day of arrival

Check out at Shipwreck Lodge

11:00 on day of departure
Reviews
Amazing place, amazing food

Beautiful place with a peaceful atmosphere. The staff were the best! The activities were so much fun and their food was delicious. All rooms were so stylish and homely.

So rejuvenating

Your first sight of this intimate lodge is of shipwrecks rising from the dunes. Pictures don't do this place justice, it is so, so beautiful. The rooms were immaculate and beautiful. We enjoyed the activities, we loved the food and we enjoyed the views.
Shipwreck Lodge impact highlights
Low impact lies at the core of Shipwreck Lodge's ethos! They emphasise a light footprint through many sustainability measures as it has always been crucial that lodge offers a low impact getaway for the guests - especially considering the fragility of the coastal ecosystem. Every guest contributes to the protection of this area by staying at Shipwreck Lodge.