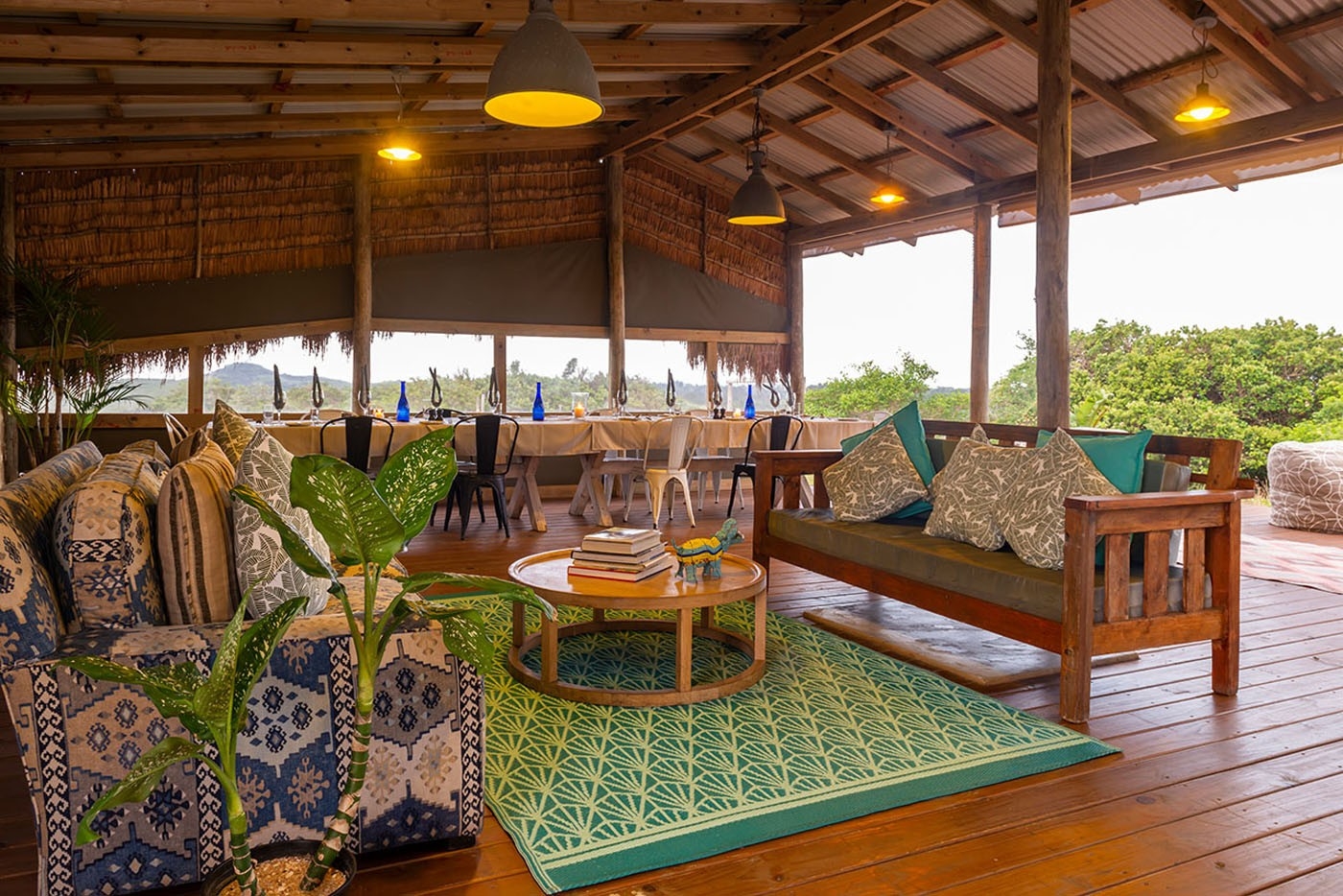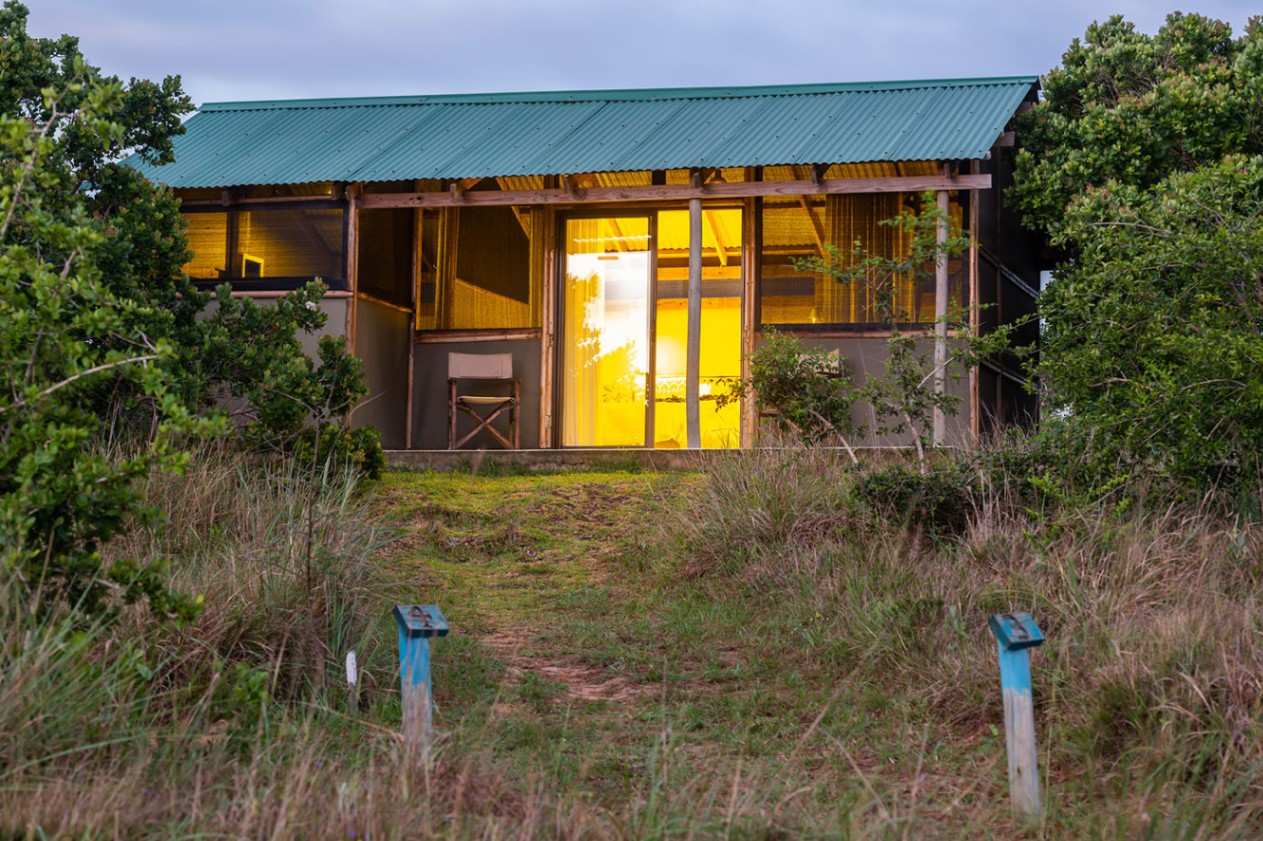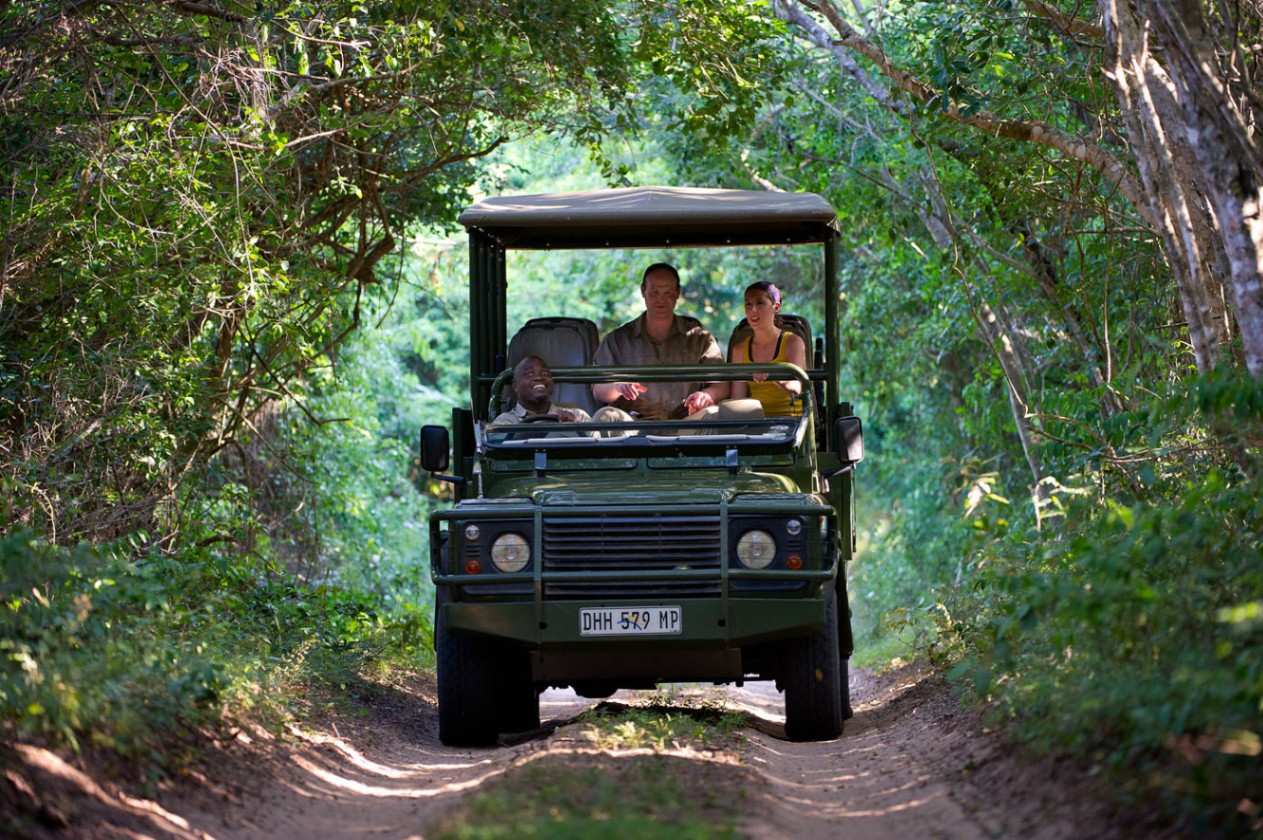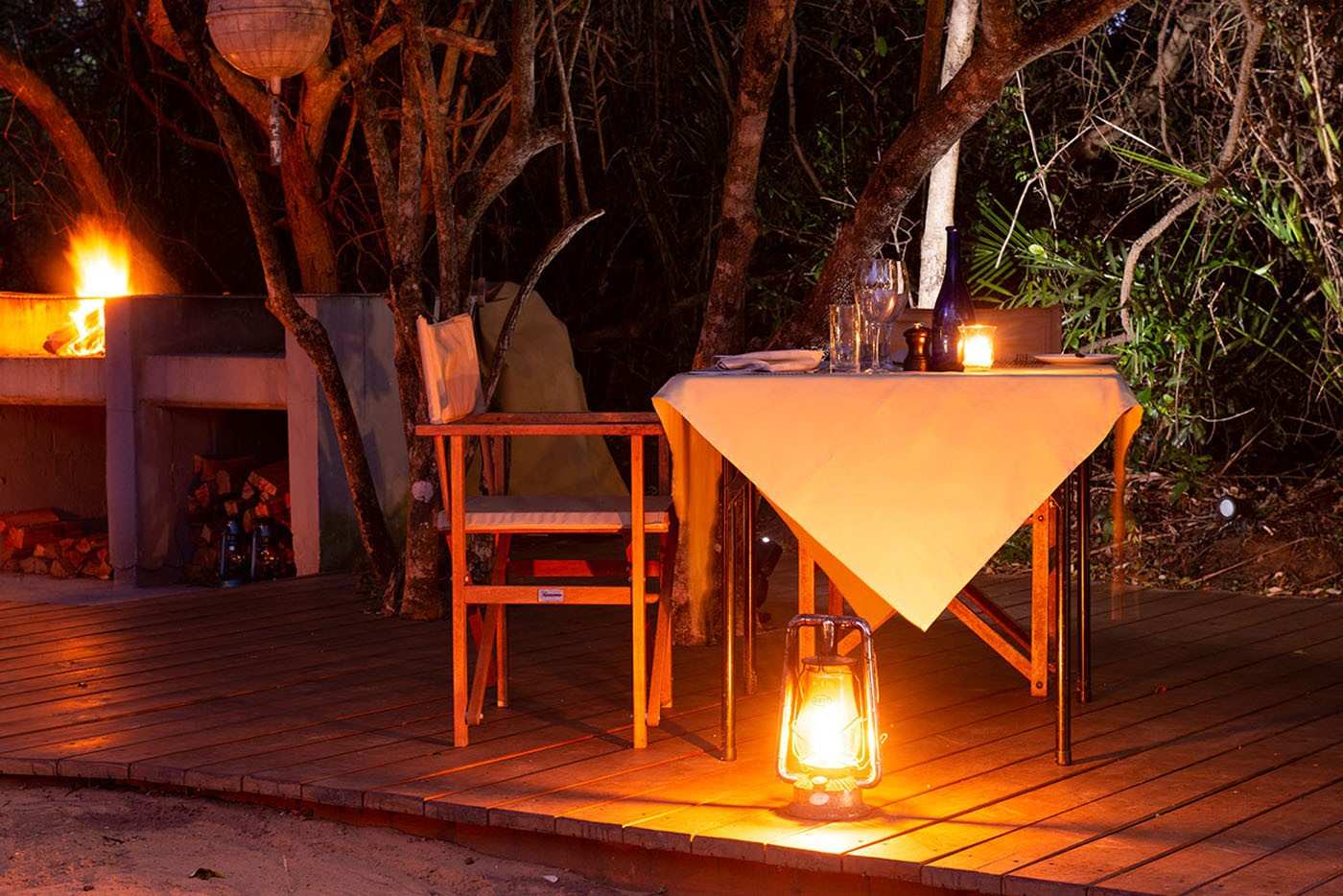 Gugulesizwe Camp is located in KwaZulu Natal, South Africa. If you visit the camp during the whale season, you're most likely to randomly spot passing humpback whales from Gugulesizwe Camp's hilltop location, just 4km inland. A bit different in fe…
show more
Accommodation options at Gugulesizwe
Gugulesizwe Rooms

Min 1 guest - max 2 guests

Gugulesizwe's rooms are very homely and yet still has the camping feel to it. The room has concrete plinth floor, canvas and shade cloth walls and the tin roof …

SHOW MORE

from R 1700 / per-person-per-night

Battery Charging

Eco-shower & toilet

Swimming Pool

En-suite bathroom

Fan

Hairdryer
What's included
The Rates Include:
All accommodation on a shared basis;
Breakfast, lunch and dinner (excludes drinks except tea and instant coffee. Gugulesizwe focuses on conservation and provide sustainable, plant-based org…
show more
Activities at Gugulesizwe
Community Visits
more info

Whale Watching
more info
Beach Picnics
more info

Swimming & Snorkelling
more info

Bird Watching
more info
Guided Forest Walk
more info
Boating
more info

Surf/Rock Fishing
more info
How to get there
King Shaka International Airport

Gugulesizwe

KwaMpukane Maputaland, Manguzi, 3973

Check in at Gugulesizwe

12:00 on day of arrival

Check out at Gugulesizwe

10:00 on day of departure
Frequently asked questions
Do you need a 4x4 to get to the lodge?
R 1,700
/ per person per night
Reviews
Amazing Place, Amazing Food

A bit difficult to get to the camp but absolutely worth it. The seclusion, the environment, the views... super fantastic.. Mam Lindo and the staff where so over the top amazing... the food, I've never felt so healthy in my life and taste buds jumping out of joy each bite melt onto my tongue that's how good they were.

Special Place

We really enjoyed our Gugs experience. They do things a bit differently to other establishments, which makes it special and enjoyable. The staff members were amazing, very well led by Jani.
Gugulesizwe impact highlights
Big Skies is ultimately about communities. Their goal is to contribute to a sense of community that begins locally and extends outwards. By partnering with local communities, they have been able to benefit from their profound knowledge of each area we have a presence in – and offer incredible experiences to guests. In everything that they do, they're guided by a desire to offer sustainable ecotourism opportunities experiences in. It's not just about what you can touch or taste; rather, they look to create moments that make deep impressions while treading lightly on the Maputaland ecosystem. Theyre conscious that our impact must always be a positive one. That's why they focus on plant-based cuisine, renewable energy, and a level of comfort that's entirely in keeping with their setting.