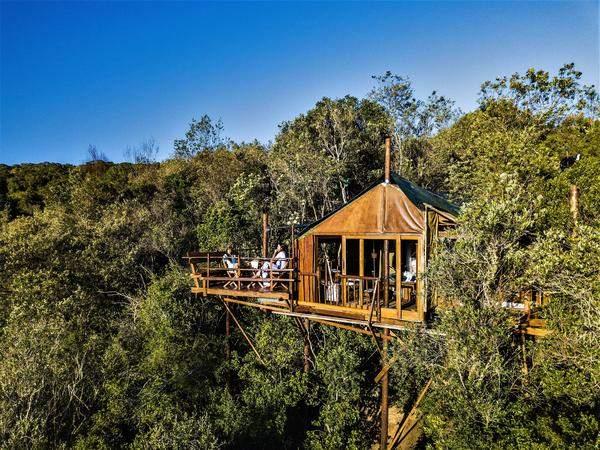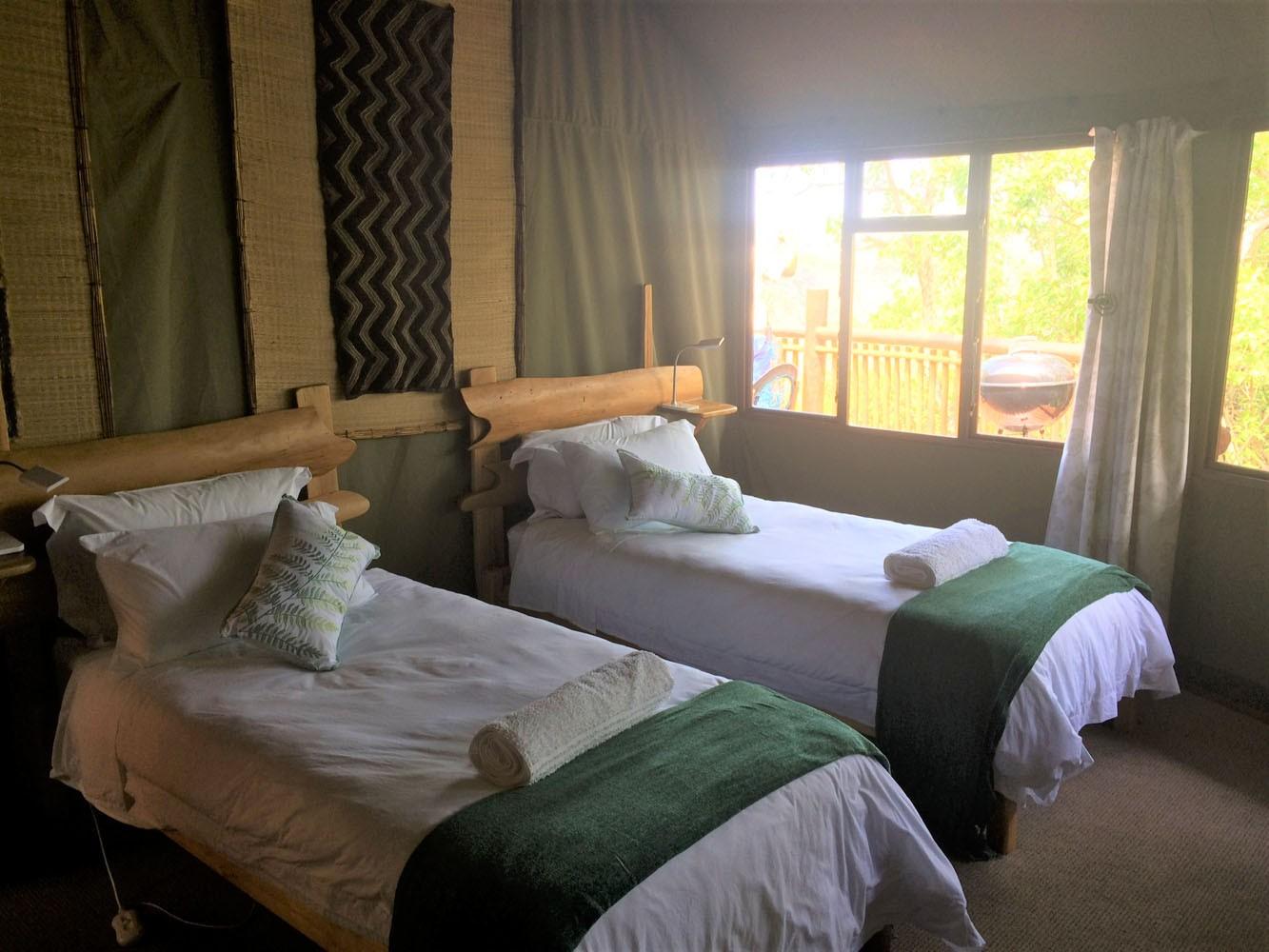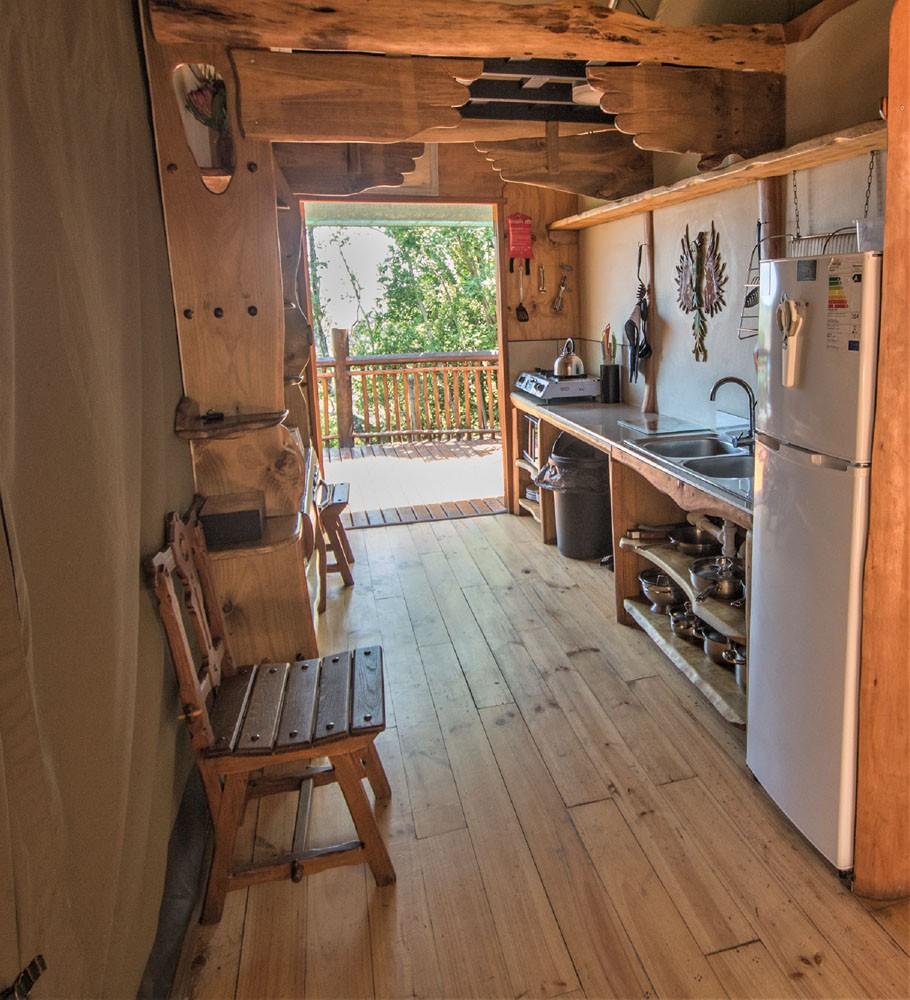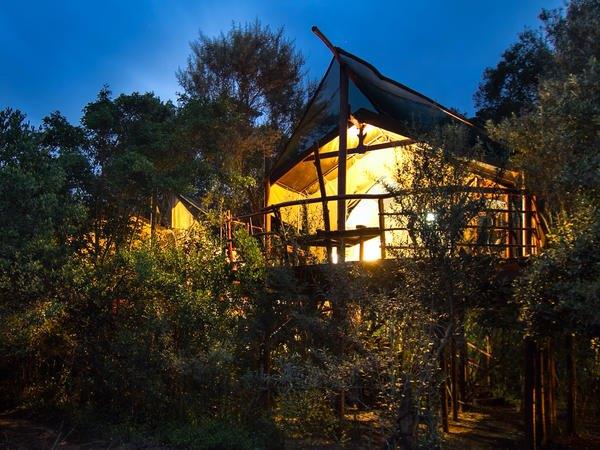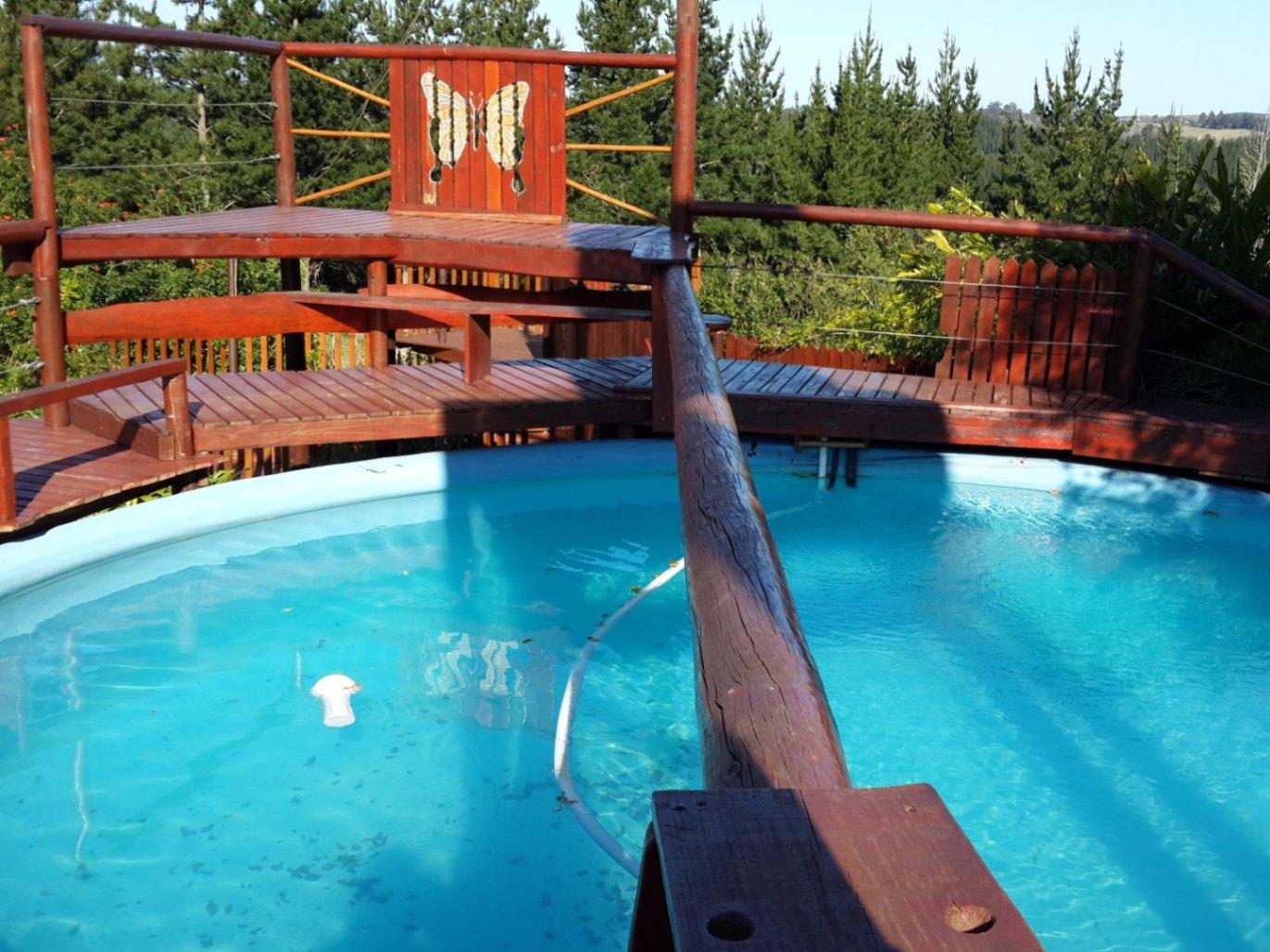 Teniqua Treetops, is wonderfully situated in 36 hectares of forest in the Garden Route, 16 km's from the N2. The 'tree-houses' are off the beaten track, partially off-the-grid and offer a family-friendly experience that is great for birding and hiking, The closest town is 20 minutes away in Sedgefield. All the Teniqua Treetop's suites are nestled within the indigenous Knysna Forest. The suites are located in a gorge, so access is from the ground level, and the front of the suite is built on stilts. Enjoy spectacular views of the Karatara Gorge or the majestic Knysna Forest.
Teniqua Treetops is ideal for nature lovers and those wanting something a little different, quirky, and adventurous - particularly when the winds pick up and the odd thunderstorm hits.
Accommodation options at Teniqua Treetops
Treetop Family Suites

group

Min 1 guest - max guests

Teniqua Treetopos has two Family Treetop Family Suites. Each suite is ideal for a maximum of four adults or two Adults and two children. The two suites are call…

SHOW MORE

from R 3170 / Per accommodation per night

Treetop Deluxe Suites

group

Min 1 guest - max guests

Teniqua Treetops has two Treetop Deluxe Suites (The Eyrie and Tranquility), and each has a unique forest experience to offer. These homely suites have a large …

SHOW MORE

from R 2610 / Per accommodation per night

Treetop Couples Suites

group

Min 1 guest - max guests

Teniqua Treetops has 4 Couples Treetop Suites ( Louries Nest, Moon Over Milkwood, Gorge View and Greenbeard) Each of the four Couples Treetop Suites has its own…

SHOW MORE

from R 2255 / Per accommodation per night
What's included
The Rate Includes:
The Rate Excludes:
Activities

All Meals (Accommodation is self-catering)
How to get there
Cape Town

Check in at Teniqua Treetops

15:00 on day of arrival

Check out at Teniqua Treetops

11:00 on day of departure
Reviews
Wonderful Place

A wonderful peaceful weekend! Perfect scenery, tranquility and bird life (saw Knysna Loerie's everyday) and we fell asleep with fire-flies surrounding our bed.

Beautiful Place, Amazing Food

Beautiful view. Great experience and the breakfast basket was too delicious, I will definatelty go back to Teniqua Treetops!
Teniqua Treetops impact highlights
Teniqua Treetops is an ecofriendly lodge - each suite is a combination of tent canvas, wood, and glass and the team strives to upcycle materials and minimize their energy usage and water wastage. Teniqua are proud of their indigenous flora and faunan, and ensure minimal impact on the environment that surrounds them.