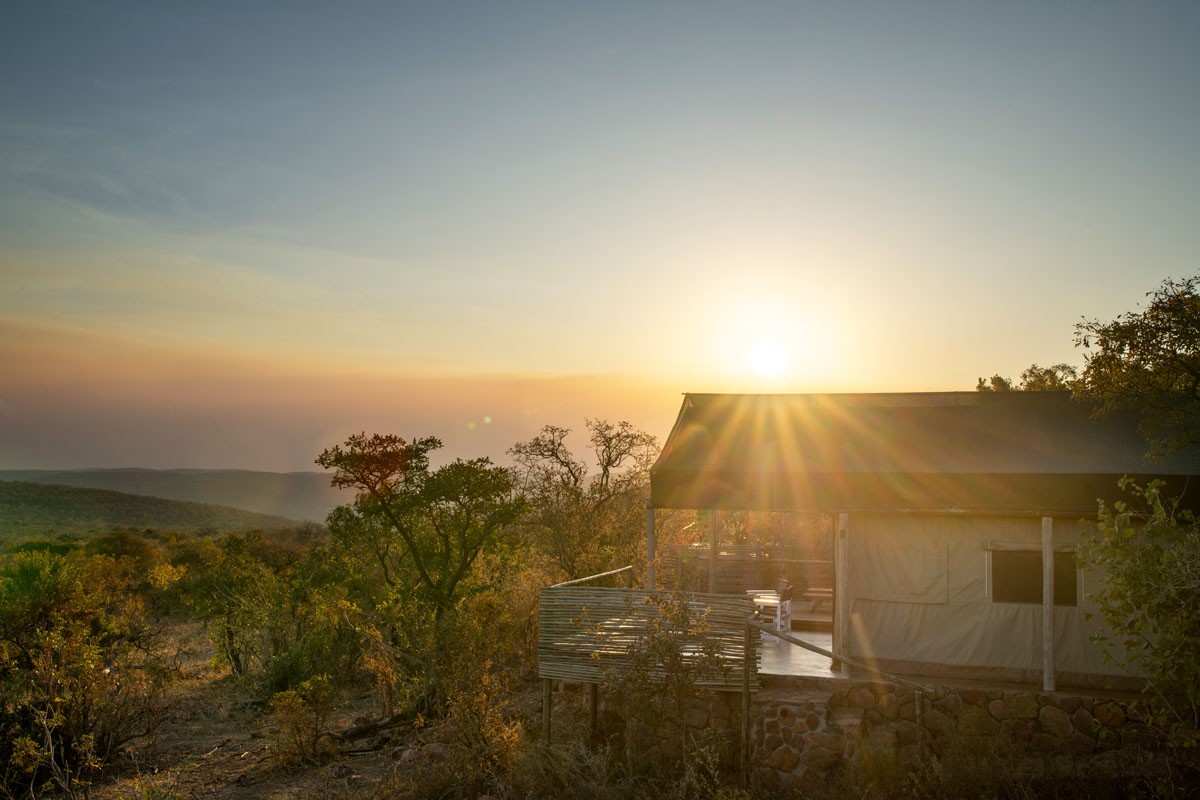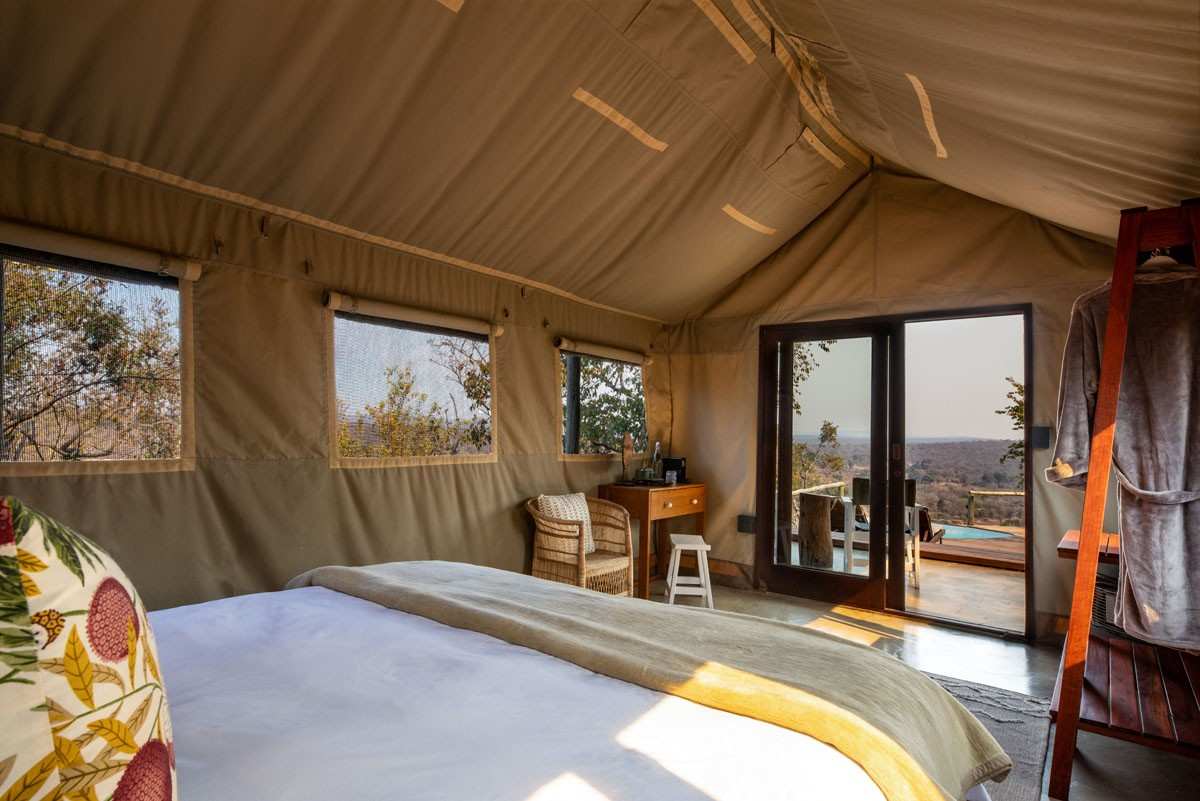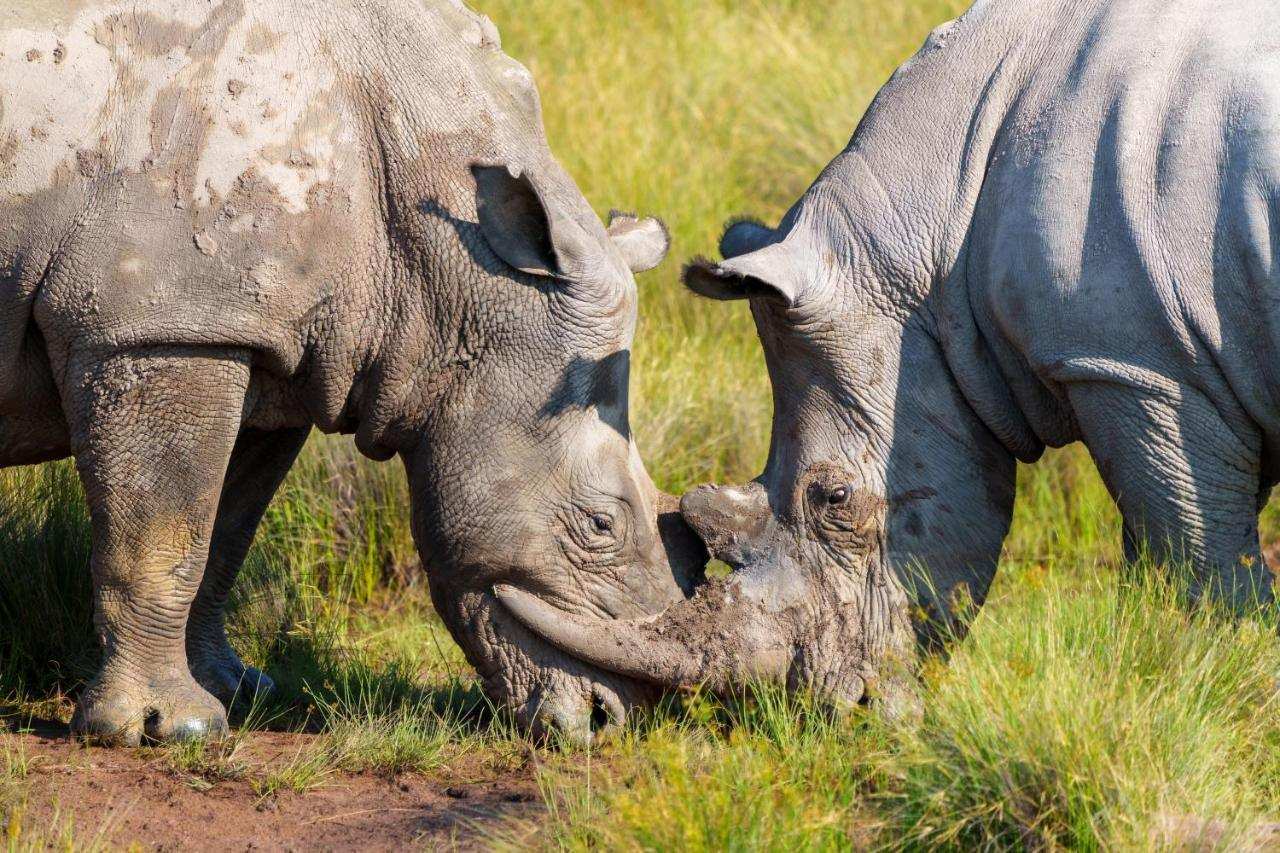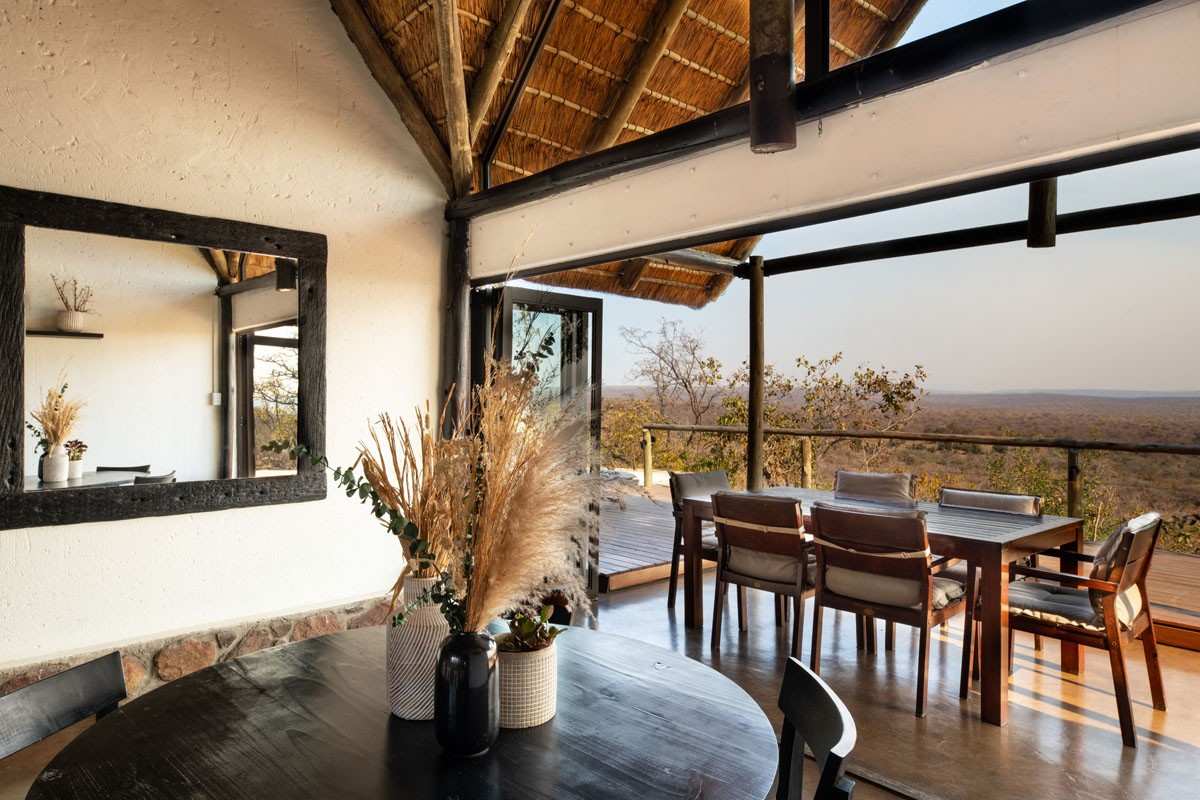 About Elephants Crossing
Elephants Crossing is a luxury safari camp tucked away within the captivating and diverse Welgevonden Game Reserve, in The Waterberg re…
show more
Accommodation options at Elephants Crossing
Luxury Tents

Min 1 guest - max 2 guests

Step into the cozy tent at the game lodge, where you'll find an array of amenities to enhance your stay. Inside, you'll discover a tea and coffee maker for your…

SHOW MORE

from R 6600 / per-person-per-night

Bath

En-suite bathroom

Fan

Safe

WiFi

Tea & Coffee Station

Bush Villa

Min 1 guest - max 4 guests

Immerse yourself in the game lodge ambiance within this splendid villa. As you step inside, you'll discover a spacious living room, two distinct and inviting be…

SHOW MORE

from R 9487.5 / per-person-per-night

Bath

Fully-equipped kitchen

En-suite bathroom

Fridge

Safe

WiFi

Tented Suite

Min 1 guest - max 2 guests

Nestled within the heart of our game lodge, the exquisite suite beckons with its authentic lodge atmosphere. This secluded haven boasts a single bedroom and a b…

SHOW MORE

from R 7700 / per-person-per-night

Bath

En-suite bathroom

Fan

Safe

WiFi

Tea & Coffee Station
What's included
All meals (breakfast, lunch, and dinner)
Soft drinks, house wines and local beers
Two game drives per day
Wi-Fi access
Activities at Elephants Crossing
Game Drives
more info
Walking Safari
more info
How to get there
Lanseria International Airport

Elephants Crossing

Welgevonden Game Reserve, Vaalwater, 0530

Check in at Elephants Crossing

13:00 on day of arrival

Check out at Elephants Crossing

10:00 on day of departure
Frequently asked questions
What type of room can you book at Elephants Crossing?

Does Elephants Crossing have a pool?

How far is Elephants Crossing from the centre of the Welgevonden Game Reserve?
R 6,600
/ per person per night
Reviews
Great personal touch

The staff was very friendly - the food was delicious - really a TOP chef present here. They asked what we wanted, what the children would like - that's all you can ask for. The view, while you eat, makes it even better - this is a 10/10!

Intimate atmosphere

Magnificent view and location, very helpful staff, wonderful food. Due to the size of the campus, only a maximum of about 14-16 guests can stay there. We were there at 8 during our time. The small size is the biggest luxus in the lodge.

Private and intimate

Service, location, food, game-drives all very good. Staff very friendly. Setting fitting for surroundings. Not commercialised - very private & intimate for small group.
Elephants Crossing impact highlights
Welgevonden Game Reserve stands as a beacon of dedicated conservation efforts, encompassing a multifaceted approach to safeguarding its rich biodiversity. One pivotal aspect of their commitment is evident in their leopard research initiatives, where rigorous studies contribute to understanding leopard behavior and population dynamics. Additionally, the reserve's meticulous fire policy aids in maintaining a balanced ecosystem, allowing natural processes to flourish while minimizing risks.
In lion management, Welgevonden employs adaptive strategies to ensure the harmony of predator and prey populations, fostering a thriving ecosystem. Their approach to elephant management is equally commendable, focusing on sustainable practices that prevent overpopulation while respecting the role these majestic creatures play in the ecosystem.
All these endeavors coalesce within a comprehensive conservation strategy that encompasses not only the local sphere but resonates on national and international levels. Welgevonden's commitment to research, holistic management policies, and collaborative efforts reflects their determination to preserve the natural world for generations to come.
WEAP, a program led by Welgevonden Game Reserve and supported by various partners, aims to introduce local learners and community members to the natural world. The goal is to cultivate awareness and appreciation for the environment, underlining its social, economic, and global significance.
This initiative involves engaging communities to educate learners and individuals about the environment. Our focus is on instilling the value of the environment and promoting awareness of potential career paths in wildlife, conservation, and hospitality through environmental education. By enhancing environmental understanding and addressing challenges, we equip participants with the knowledge to take proactive measures. This empowerment enables informed decision-making regarding the environment's importance.