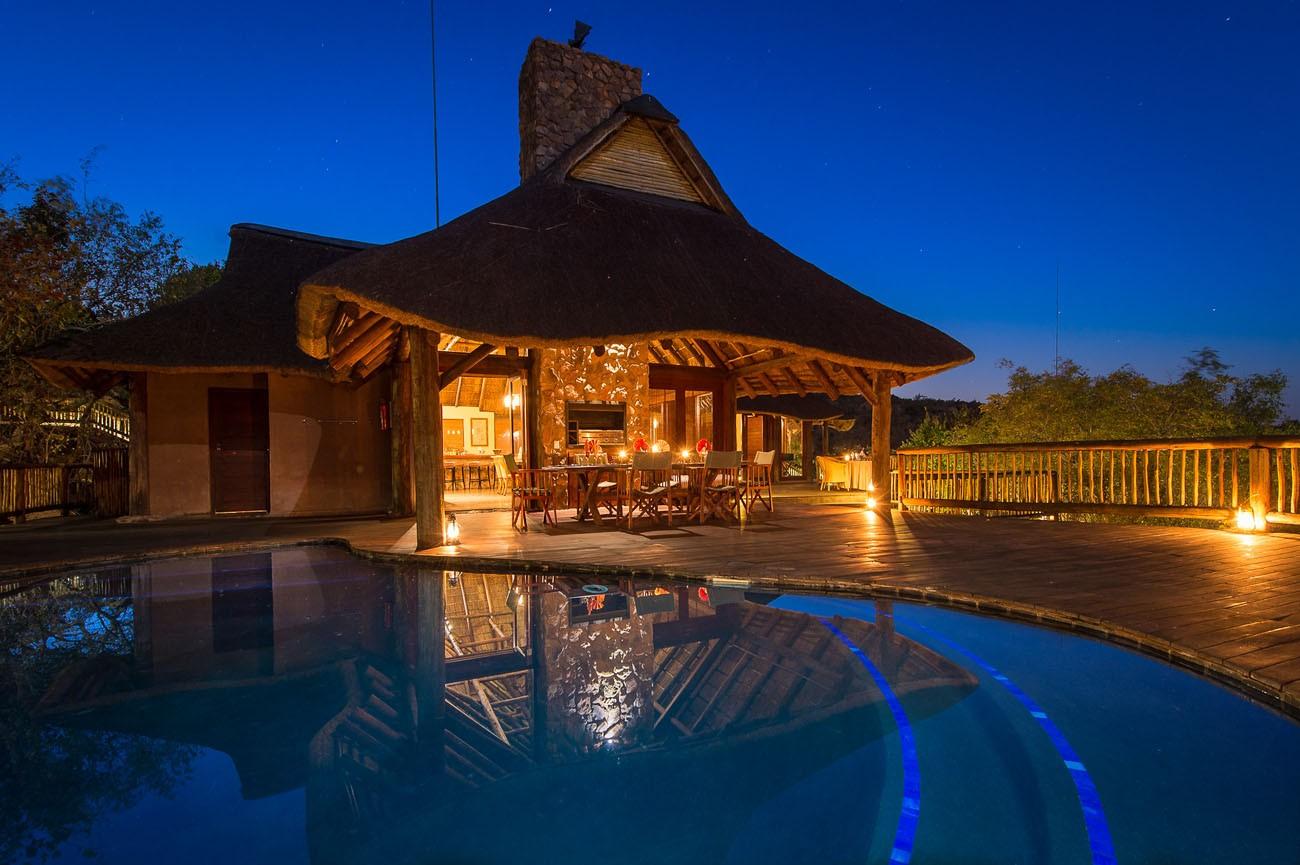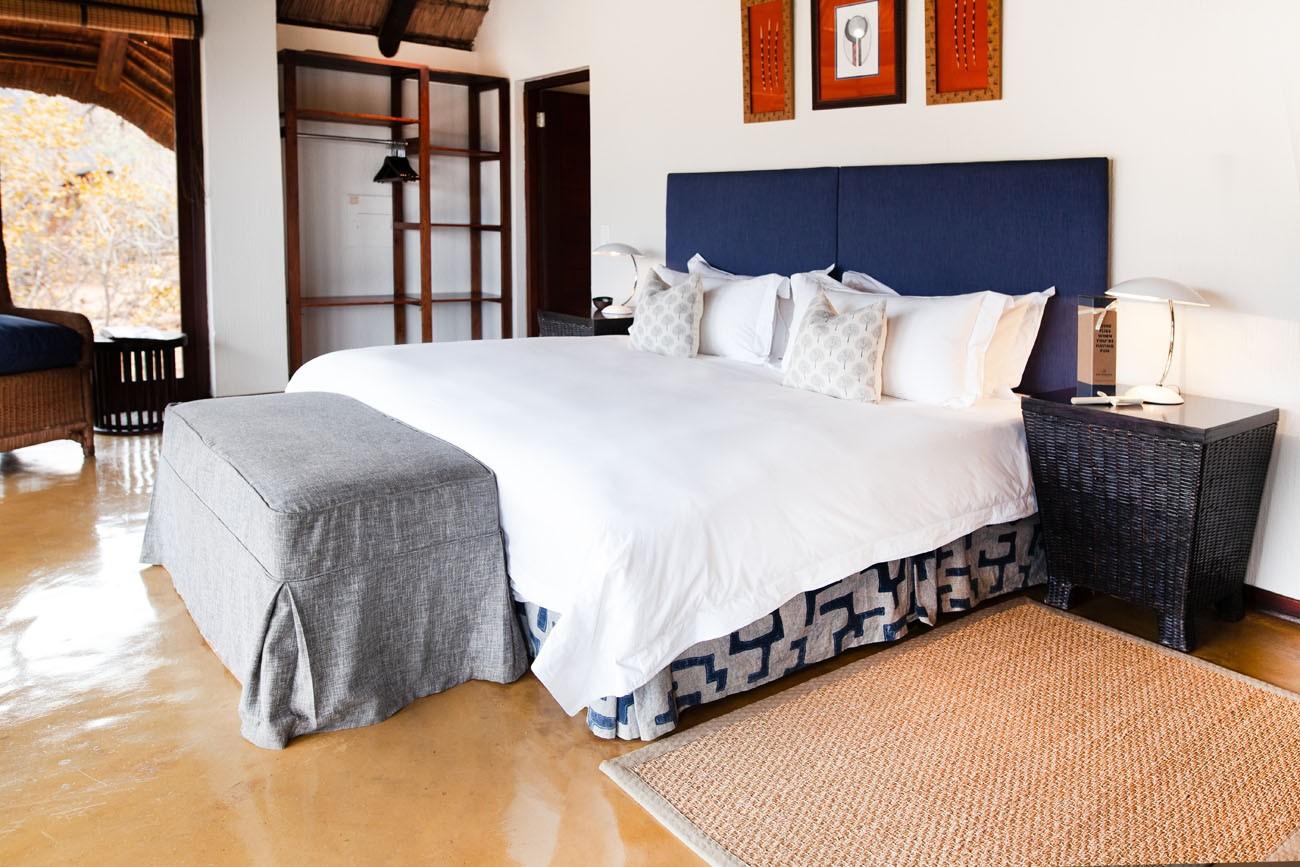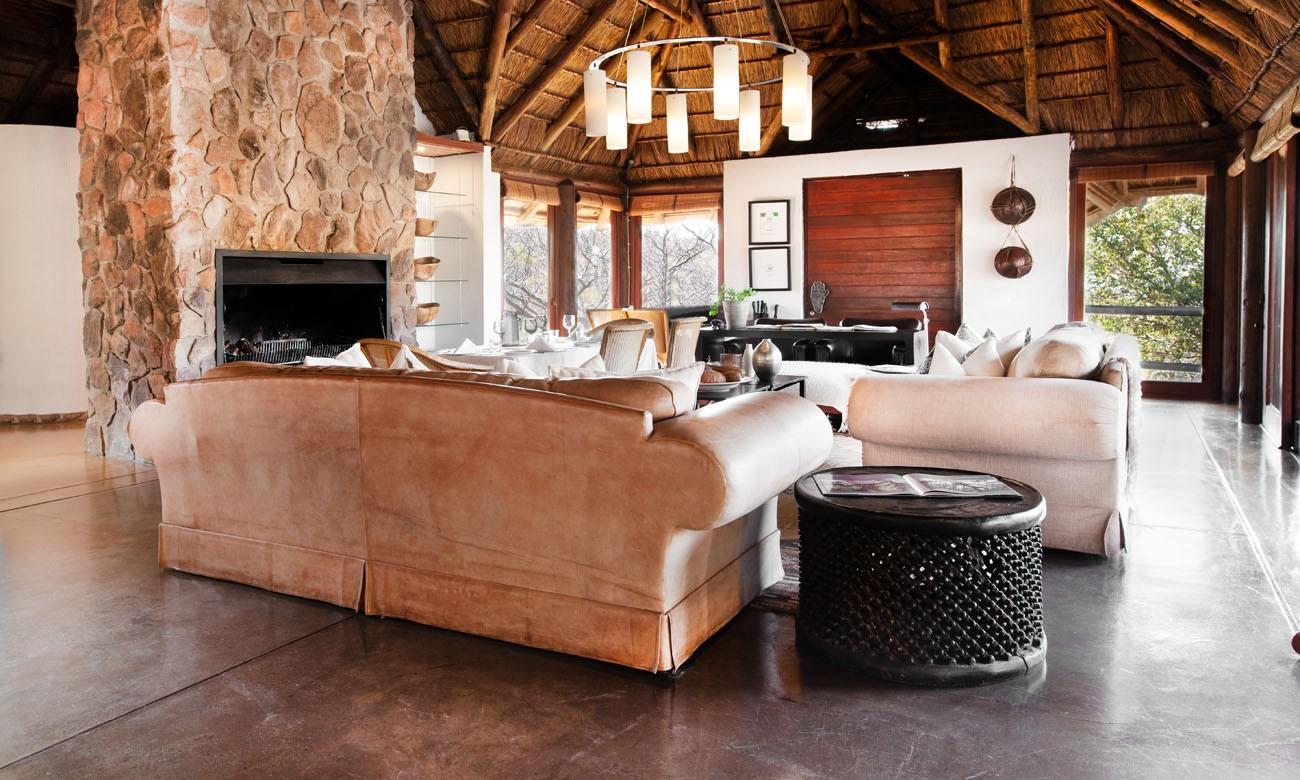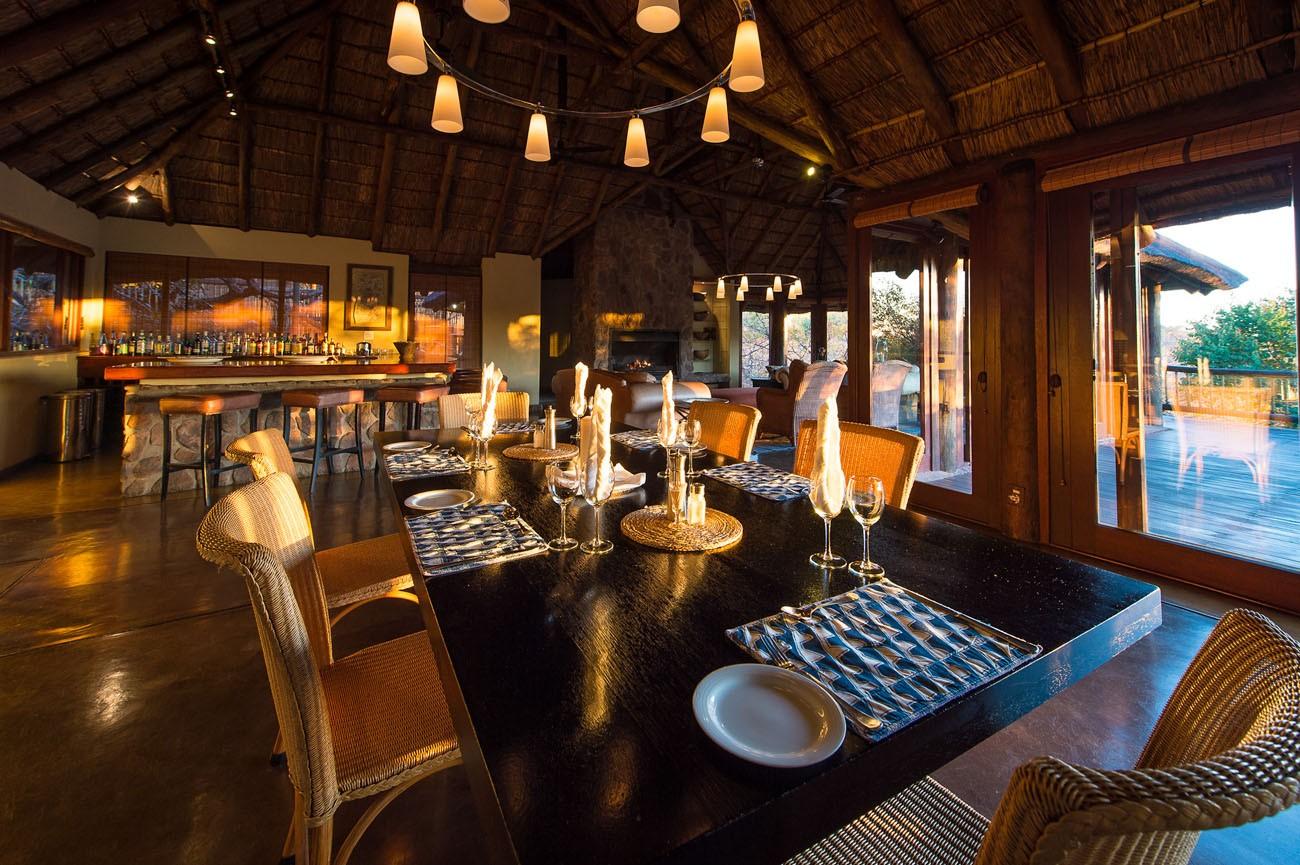 Tshwene Lodge is a private oasis of romantic suites. The lodge is sitting next to the rocky valley of the Taaibos River in Welgevonden Private Game Reserve in Limpopo South Africa. It has serenetty for those who want to get away from it all. The lodge has five strategically positioned suites that offer seclusion amongst a canopy of trees while giving guests close and broad views of the valley below and the hills beyond. The main area of the lodge has a main open plan living room with 2 fireplaces, a bar, lounge area and doors that lead you to the pool deck facing the mountains. The main area also has a second living room with a fireplace for the cooler season and tv.
The lodge can accommodate 10 guests at any one time, so it is also perfect for exclusive use for an intimate get away with friends and family.
This area is old farmland that has been restored to its most natural form and animals that once existed in the area were reintroduced. The diverse landscapes have habitats- this means that some very unique animals can be found that are not common in other reserves such as brown and spotted hyena, caracal, and aardvark. The conservation work done at Welgevonden Game Reserve reserve is out of this world. The amount of rhinos seen is proof to that.
Tshwene Lodge guests also get to see the Waterberg Mountains- one of the oldest mountain ranges globally and is classified as a UNESCO heritage site. Bushman art can be found in the mountains. The lodge has it all, big 5,amazing service and delicious food. The lodges are homely and intimate, guests will immediately feel at home and part of the family.
Tshwene Lodge has an allocated spa that offers relaxation treatments to guests. This is a great getaway destination for couples celebrating their honeymoon, anniversaries or couples that just want some time away.
Accommodation options at Tshwene Lodge
Lodge Suites

group

Min 1 guest - max guests

Tshwene Lodge has 5 Luxury Suites that can accommodate a maximum of 10 guests. Each luxury suite is furnished with a king size bed, has an indoor/outdoor shower…

SHOW MORE

from R 5930 / Per person per night sharing
What's included
The Rates Include:
• Fully-serviced luxury accommodation
• Two game drives per day in open safari
vehicles with sun-downers and snacks
• Three meals daily
• All beverages excl. premium brands
• Wifi in central area
• Road transfer from the Welgevonden Main
Gate or either of the 2 runways to the lodge.
The Rates Exclude:
• Premium beverage brands and
cellar reserve wines
• Curio shop purchases
• Telephone calls
• Lodge transfers
• Park entrance fee is charged at per person per
day and is subject to change without notice
• Spa treatments
• Compulsory international fully
comprehensive travel insurance.
Reviews
New draft review

Too Beautiful

Breath-takingly beautiful lodge in the middle of Welgevonden game reserve with amazibg staff and great experience overall. The lodge is also a nice getaway destination for couples.

Had Fun

The amazing service we got from the team made the entire stay so enjoyable. The only thing we had to do was to relax and have fun.
Tshwene Lodge impact highlights