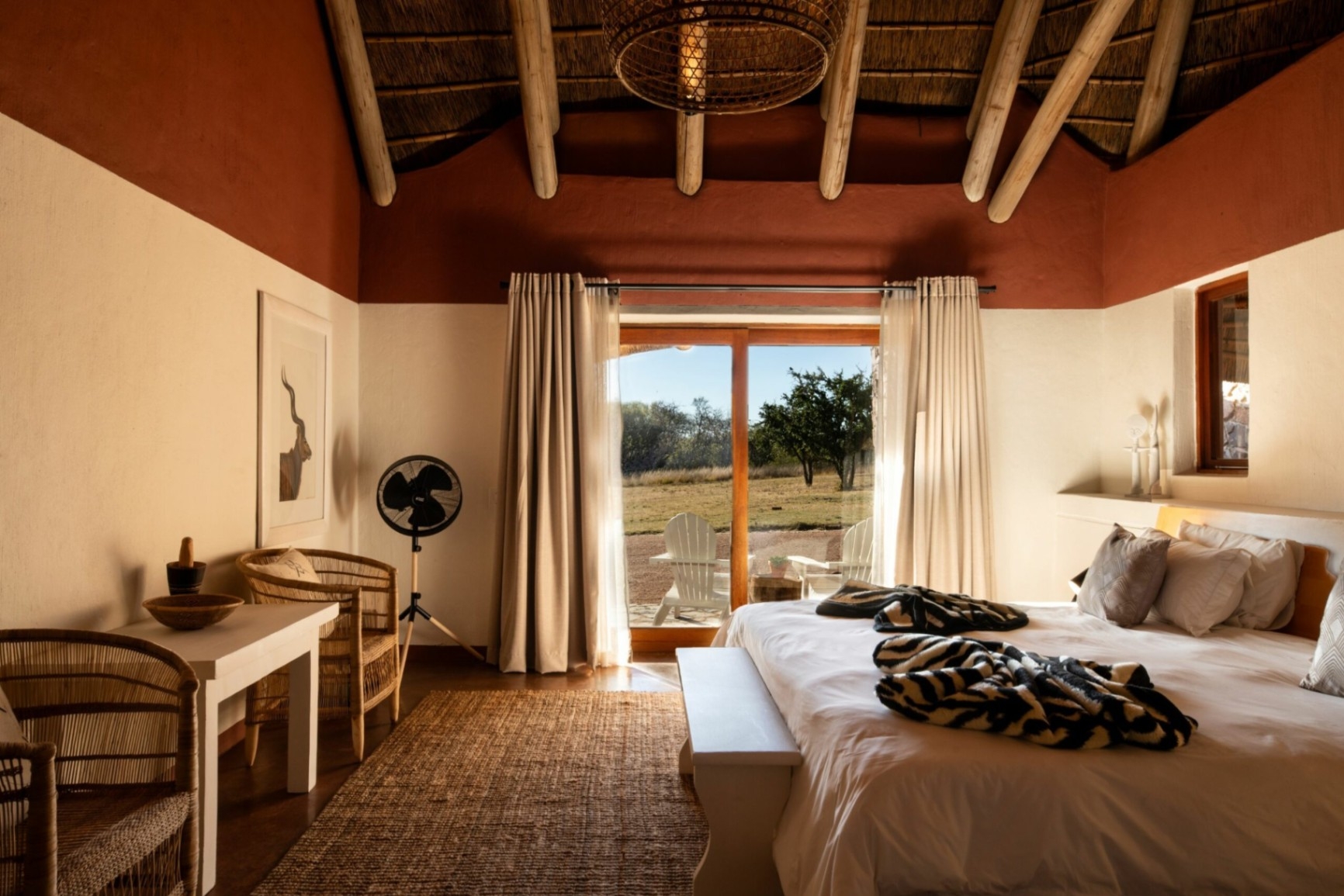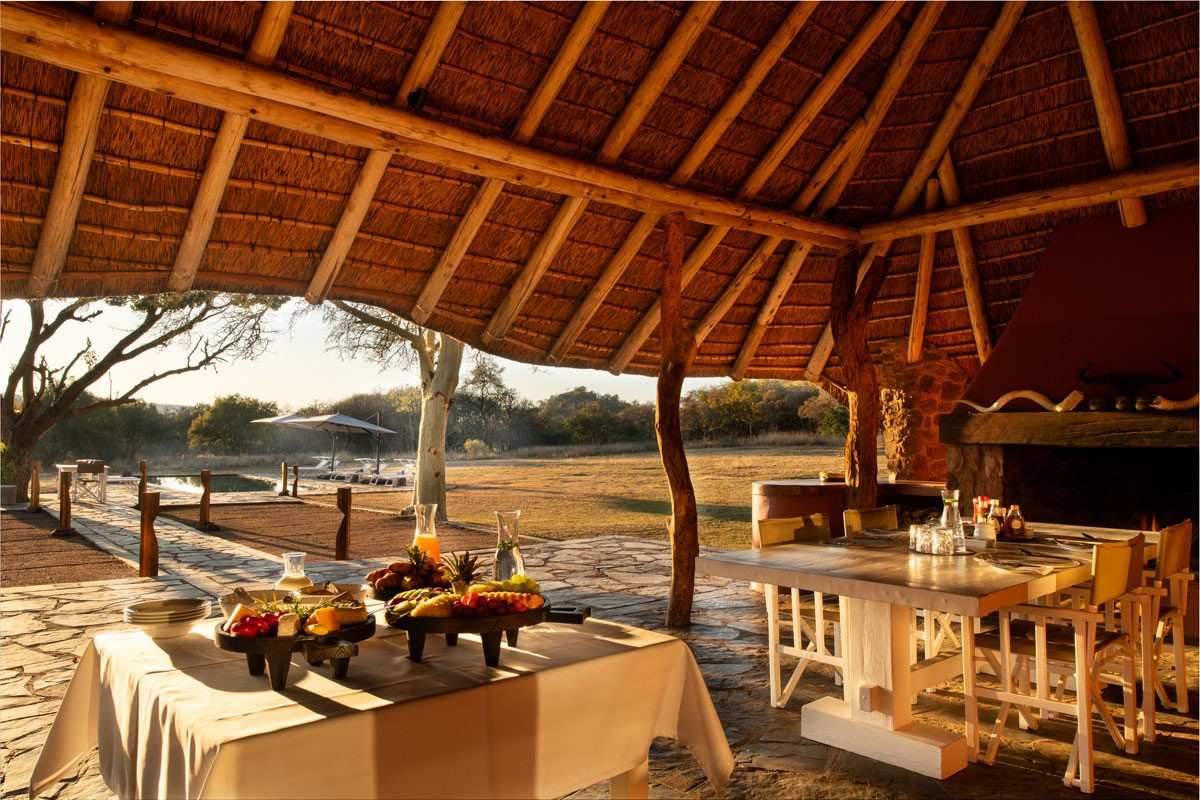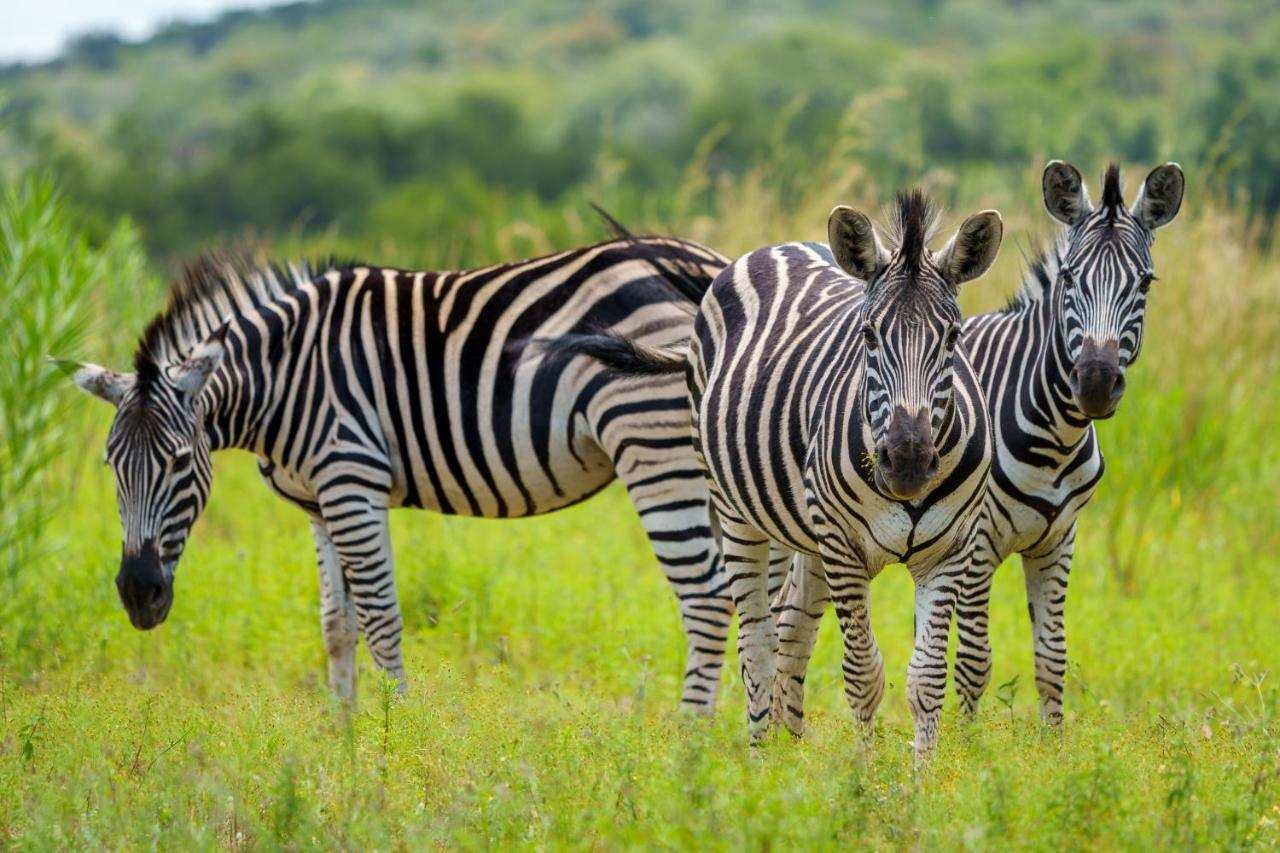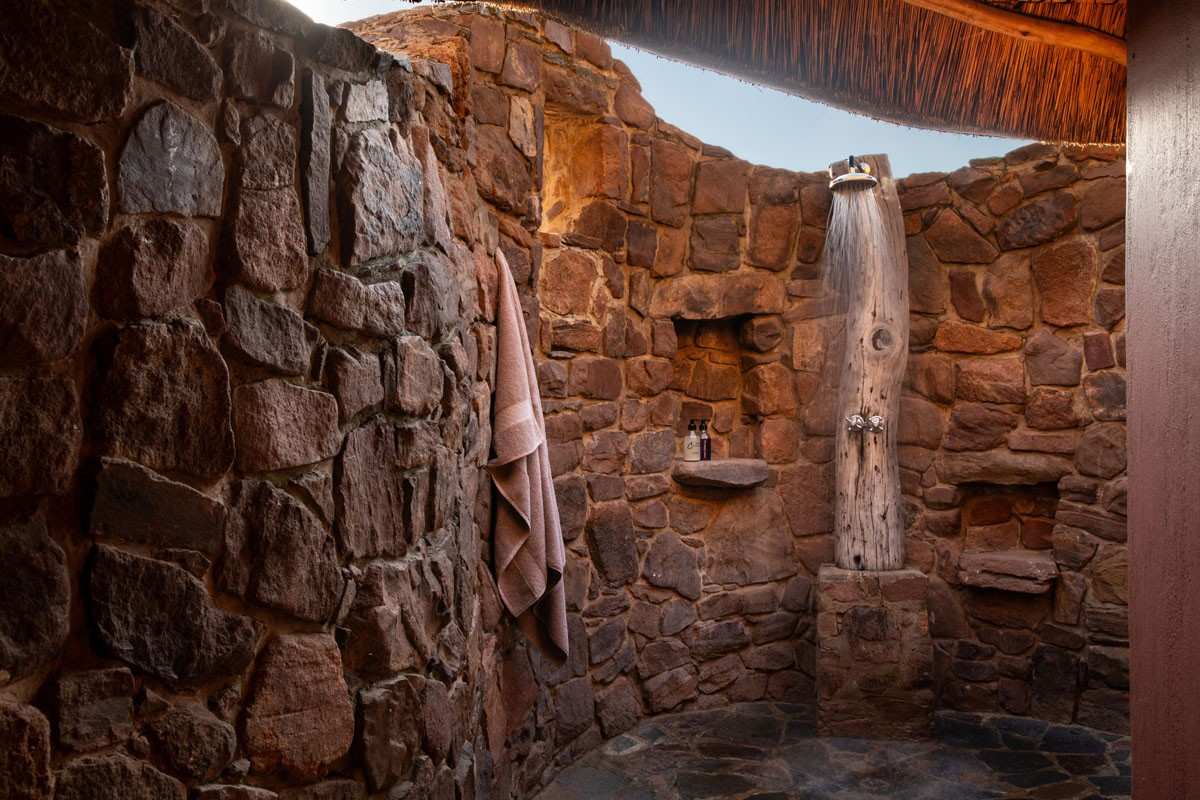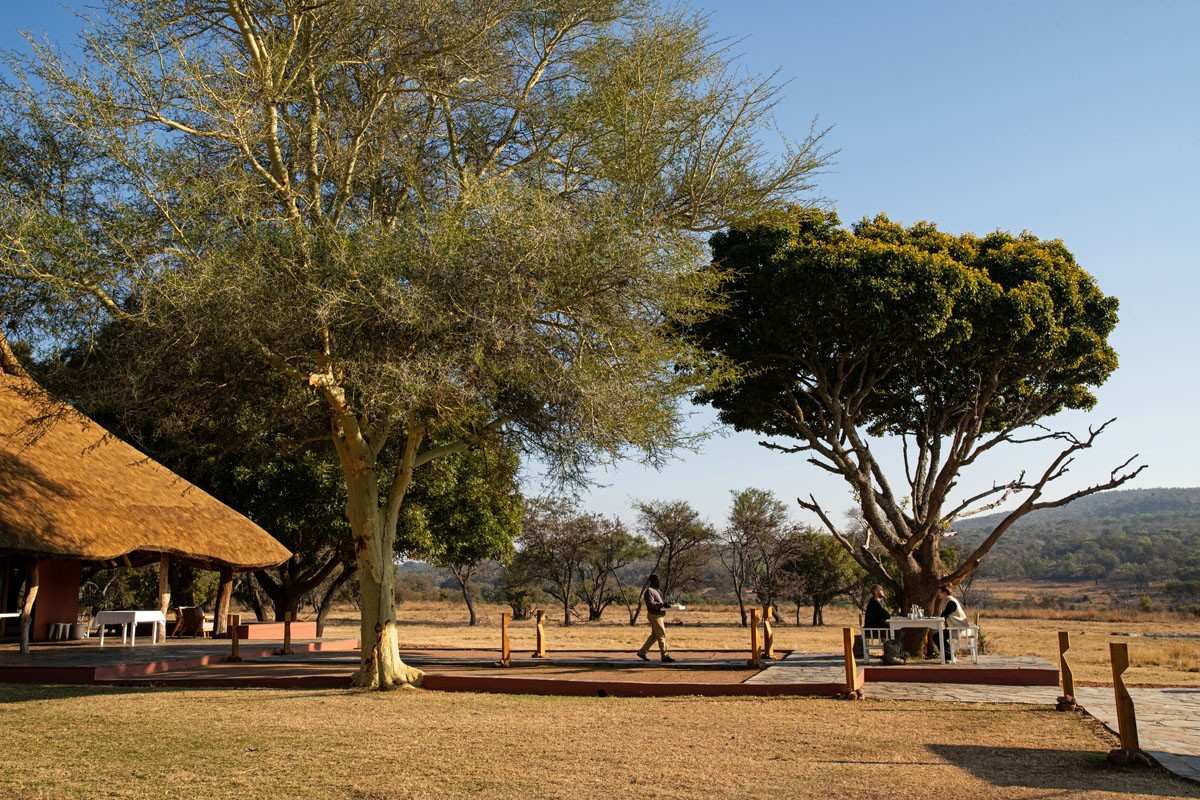 About Zebras Crossing
Zebras Crossing is a scenic safari lodge located on the sloping hills of the beautiful Waterberg biosphere of Limpopo. Surrounded by free-…
show more
Accommodation options at Zebras Crossing
Deluxe Rooms

Min 1 guest - max 2 guests

Experience the perfect family getaway in our luxurious Family Suites, where you can immerse yourselves in the captivating beauty of the Waterberg bush together.…

SHOW MORE

from R 3500 / per-person-per-night

Bath

En-suite bathroom

Fan

WiFi

Tea & Coffee Station

Outdoor Shower

Family Suites

Min 1 guest - max 4 guests

Experience the comfort and spaciousness of our Deluxe Rooms, situated amidst our private open plains, surrounded by the natural beauty of the bush. These rooms …

SHOW MORE

from R 4000 / per-person-per-night

Bath

En-suite bathroom

Fan

WiFi

Private Deck

Tea & Coffee Station
What's included
All meals (breakfast, lunch, tea, and dinner)
Soft drinks, house wines, and local beers
One game drive per day
All additional activities
Activities at Zebras Crossing
Bush Walks
more info
Rock Pool Swimming
more info
Mountain Biking
more info
Kids Activity
more info
Game Drives
more info
How to get there
Lanseria International Airport

Zebras Crossing

Zebras Crossing, Driefontein road

Check in at Zebras Crossing

12:00 on day of arrival

Check out at Zebras Crossing

11:00 on day of departure
Frequently asked questions
Can we bring our dog with us to Zebra Crossing?

What type of room can you book at Zebra Crossing?

What type of breakfast is served at Zebra Crossing
R 3,500
/ per person per night
Reviews
Perfect Getaway

Everything was perfect. The staff was really nice, always helpful, going the extra step to satisfy and help us. The room are very confortable, the view is absolutely superbe.

Amazing anniversary treat

The food was great. Promise and the rest of the staff were excellent. Close enough to Jhb for a short break. We were celebrating our anniversary and the team went above and beyond to help us celebrate!

Kids absolutely loved their time at Zebra Crossing

It's a great place with awesome kind staff and great food, kudos to the chef and his team, the game drives and the beautiful picnic spots in between were a nice touch. My kids didn't want to leave. They loved the bicycle rides and taking walks in the hiking trails.
Zebras Crossing impact highlights
The Waterberg Biosphere Reserve, where Zebras Crossing is situated, encompasses a substantial expanse of the Southern African savanna biome and is home to a rich array of biodiversity, including numerous species listed as either Red Data or orange listed due to conservation concerns, as well as a host of unique species found nowhere else. The concept of a biosphere reserve plays a pivotal role in achieving a delicate equilibrium among the demands of the tourism industry, the imperative to provide tangible benefits to local communities, and the preservation of natural resources. This region has been inhabited for hundreds of thousands of years and stands as one of South Africa's preeminent areas for San rock art. The primary source of revenue here is tourism, and it serves as a critical watershed for the Limpopo basin. When choosing to stay at Zebras Crossing you are contributing to the preservation of these extremely important biospheres.
Game drives in the Waterberg Biosphere Reserve offer guests a captivating opportunity to explore this pristine wilderness while gaining valuable insights into conservation efforts. As guests embark on these drives, expert guides share their knowledge about the reserve's diverse flora and fauna, emphasizing the importance of preserving this unique ecosystem. They highlight the critical role of conservation in safeguarding the region's Red Data and endemic species, fostering an appreciation for the delicate balance between tourism, community benefits, and environmental protection. Through engaging and informative experiences, guests not only witness the beauty of the reserve but also leave with a deeper understanding of their role in its preservation.