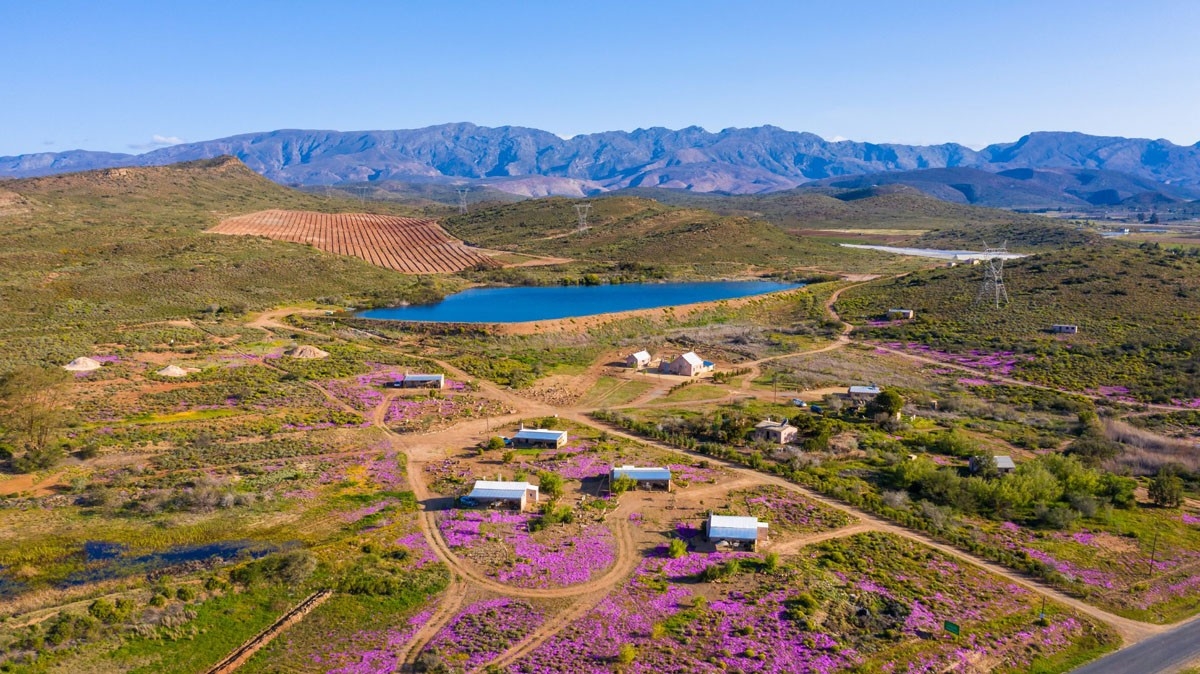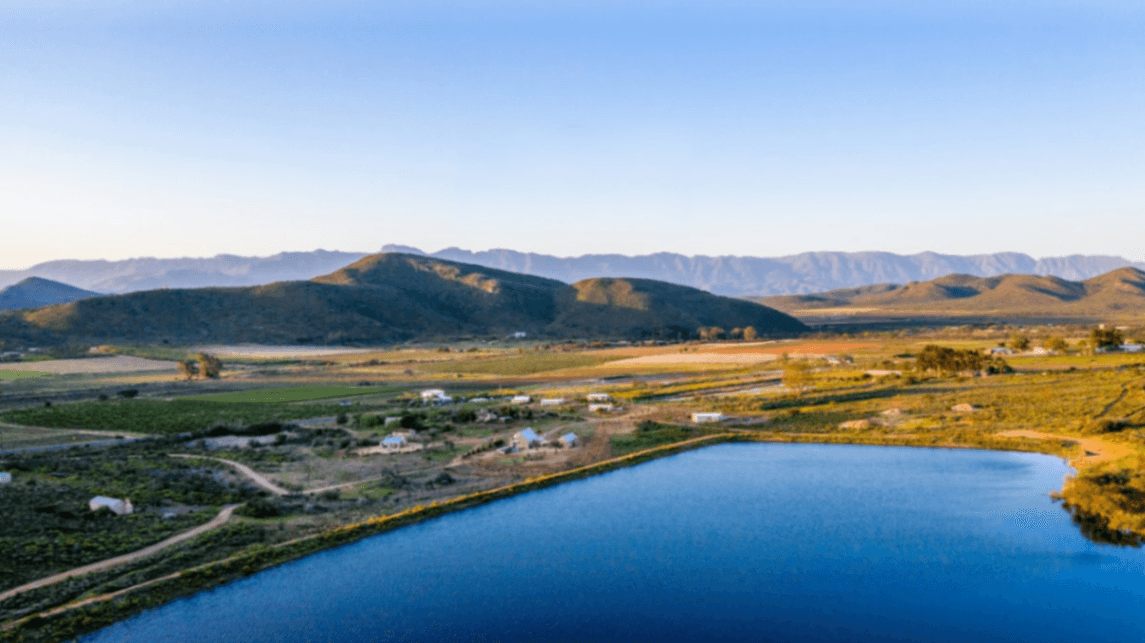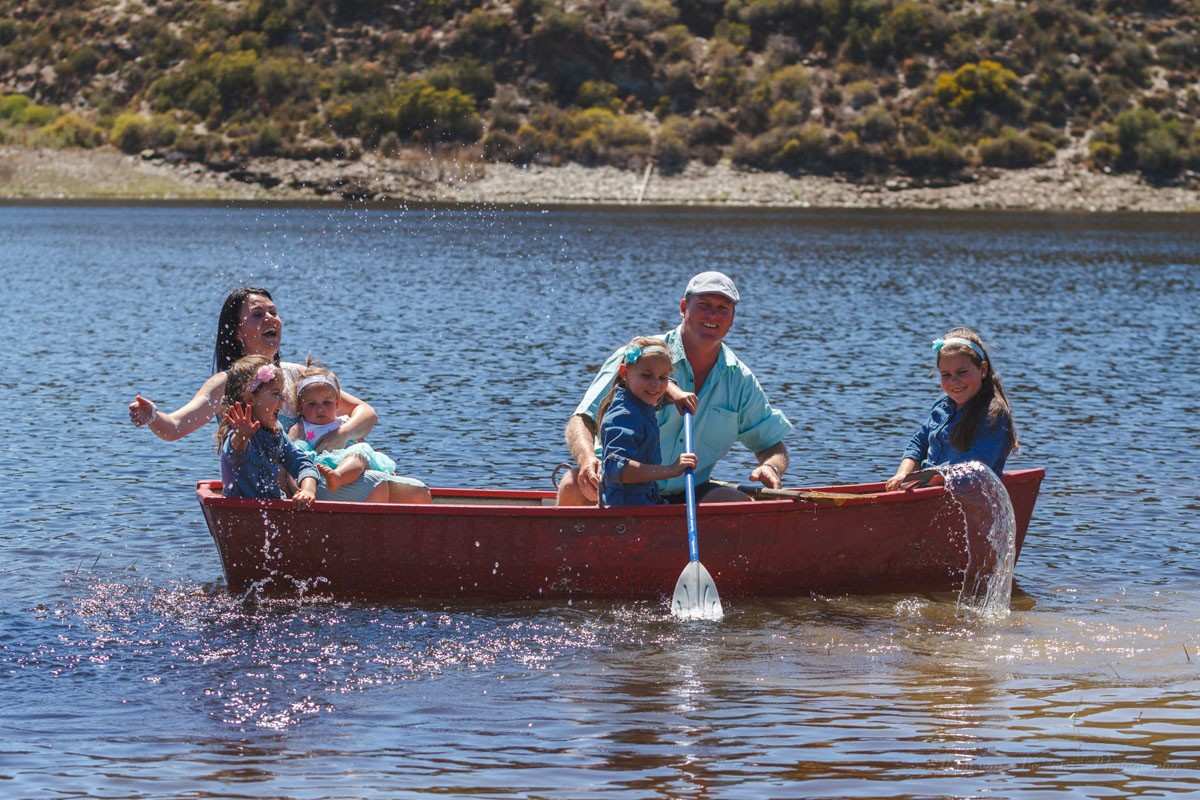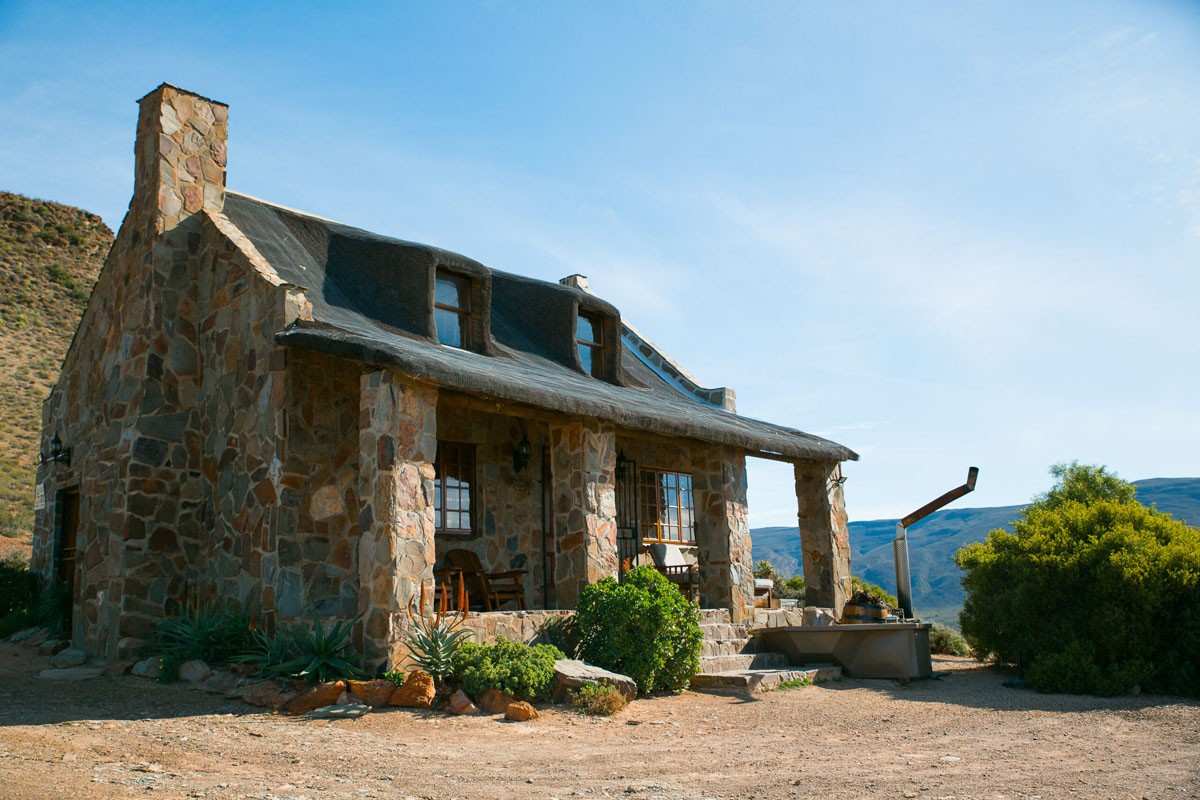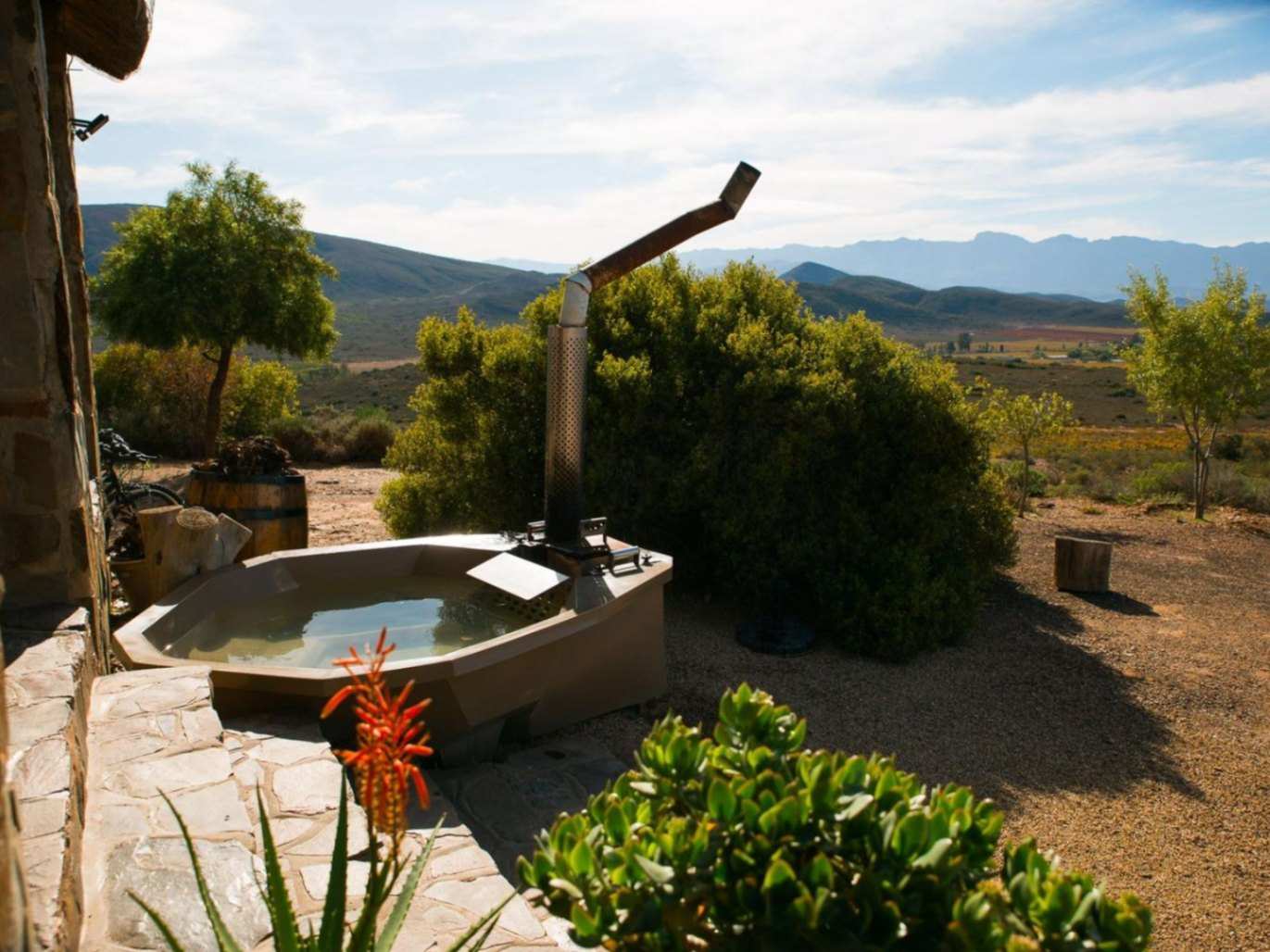 About Fossil Hills
Fossil Hills is a scenic retreat located on Thornvilla Farm in the beautiful Breede Valley in the Western Cape. This idyllic property is a tes…
show more
Accommodation options at Fossil Hills
Flamingo Cottage

Min 1 guest - max 4 guests

The Flamingo Cottage sleeps four people in two separate bedrooms. The one bedroom is an ensuite with a double bed and a shower. The other bedroom has two single…

SHOW MORE

from R 1700 / per-accommodation-per-night

Aircon

Verandah

WiFi

Indoor Fireplace

Toiletries

Towels

Stone Cottage

Min 1 guest - max 2 guests

Stone Cottage is a cosy cottage with a thatched roof up on the hillside with great views over the farm and valley. The four-sleeper cottage consists of one doub…

SHOW MORE

from R 1900 / per-accommodation-per-night

Aircon

Bath

Verandah

Indoor Fireplace

Hairdryer

Toiletries

Pinotage House

Min 1 guest - max 16 guests

Pinotage House can sleep up to 16 people with a five-bedroom main house and three-bedroom annex. This house is ideal for big families and groups of friends. Wit…

SHOW MORE

from R 5400 / per-accommodation-per-night

Aircon

Bath

Private Plunge Pool

Verandah

Toiletries

Hairdryer

Albatross Cottage

Min 1 guest - max 2 guests

The two-sleeper Albatross Cottage comprises one double bed and one en-suite bathroom with a shower. There is an indoor and outdoor fireplace with a braai. Relax…

SHOW MORE

from R 1500 / per-accommodation-per-night

Aircon

Verandah

WiFi

Indoor Fireplace

Toiletries

Television

Crane Cottage

Min 1 guest - max 2 guests

The Crane Cottage consists of one bedroom with a double bed and an en-suite bathroom with a shower. There is an indoor and outdoor fireplace with a braai. The c…

SHOW MORE

from R 1500 / per-accommodation-per-night

Aircon

Verandah

WiFi

Indoor Fireplace

Toiletries

Towels

Lavender Cottage

Min 1 guest - max 2 guests

The Lavender Cottage is situated on Thornvilla wine farm, just 3km from the quaint little village of McGregor. The cottage consists of one double bed and one ba…

SHOW MORE

from R 1500 / per-accommodation-per-night

Aircon

Indoor Fireplace

Toiletries

Television

Towels

Hot Tub

Bateleur Cottage

Min 1 guest - max 2 guests

The two-sleeper Bateleur Cottage comprises one double bed and one en-suite bathroom with a shower. There is an indoor and outdoor fireplace with a braai. The co…

SHOW MORE

from R 1500 / per-accommodation-per-night

Aircon

Verandah

WiFi

Indoor Fireplace

Toiletries

Television

Aloe Cottage

Min 1 guest - max 6 guests

Aloe Cottage is pet-friendly and sleeps up to six guests (including the Annex). The cottage consists of a double room with en suite shower and bath, with a seco…

SHOW MORE

from R 2400 / per-accommodation-per-night

Aircon

Bath

Verandah

WiFi

Indoor Fireplace

Hairdryer

Tango Guest House

Min 1 guest - max 10 guests

Tango Guest House is a fully-equipped self-catering house situated on Thornvilla Farm, McGregor with stunning mountainous views. Tango Guest House sleeps 10 peo…

SHOW MORE

from R 3800 / per-accommodation-per-night

Aircon

Bath

Verandah

WiFi

Indoor Fireplace

Toiletries

Dove Cottage

Min 1 guest - max 2 guests

The Dove Cottage is a two-sleeper cottage that consists of one ensuite bedroom with a double bed and a shower. There is an indoor and outdoor fireplace with a b…

SHOW MORE

from R 1500 / per-accommodation-per-night

Aircon

Verandah

WiFi

Indoor Fireplace

Toiletries

Towels

Lemon Tree Cottage

Min 1 guest - max 4 guests

The Lemon Tree Cottage sleeps four people. The cottage consists of two bedrooms, one en-suiet with a double bed and the other with two single beds and a bathro…

SHOW MORE

from R 1700 / per-accommodation-per-night

Aircon

Verandah

WiFi

Toiletries

Towels

Hot Tub

Eagle Cottage

Min 1 guest - max 2 guests

The two-sleeper Eagle Cottage consists of one double bed and one en-suite bathroom with a shower. There is a fireplace indoors and an outdoor fireplace with a b…

SHOW MORE

from R 1500 / per-accommodation-per-night

Aircon

Verandah

WiFi

Indoor Fireplace

Toiletries

Towels
What's included
Accommodation
Mountain bikes
Activities at Fossil Hills

Bird Watching
more info
Visit Donkey Sanctuary
more info

Wine Tasting
more info
Mountain Biking
more info

Kayaking
more info
Fishing
more info
Hikes and Walks
more info
Wine Walk
more info
How to get there
Cape Town International Airport

Fossil Hills

Thornvilla Farm, McGregor, 6708, South Africa

Check in at Fossil Hills

14:30 on day of arrival

Check out at Fossil Hills

10:00 on day of departure
Frequently asked questions
Is Fossil Hills pet friendly?

How far is Fossil Hills from the centre of McGregor?
R 1,700
/ per accommodation per night
Reviews
Cosy Cottage

We were absolutely blown away with both the location -- beautiful scenery and views! The cottage was cosy, clean and comfortable. We loved the hot tub!

Perfect pet-friendly getaway

A pet-friendly getaway - perfect for a group oof friends to get away from the busy city. We enjoyed the privacy as a couple with the separate rooms and bathrooms in our cottage. We loved the activities on the farm and the sunsets and sunrises were unreal.
Fossil Hills impact highlights
Fossil Hills in McGregor is a beacon of sustainable tourism, seamlessly blending nature appreciation with environmental and community support. Guests are provided with fishing boats, kayaks, and mountain bikes to explore the pristine surroundings while staying in eco-friendly cottages complete with wood-fired hot tubs and natural gardens. Their Fossil Hills Wine Walk not only channels funds into nearby wine farms but also fosters a love for the region's natural beauty, nurturing a collective commitment to its preservation. Situated on the Thornvilla farm, a family-owned wine estate with a rich history dating back three generations, Fossil Hills showcases sustainability through its diverse harvest of grapes, plums, apricots, and vegetables. With fossils dating back 355 million years on-site, it's a testament to the land's heritage. This tranquil retreat in the heart of McGregor not only offers a peaceful escape but also actively contributes to the protection of the area's magnificent landscape.