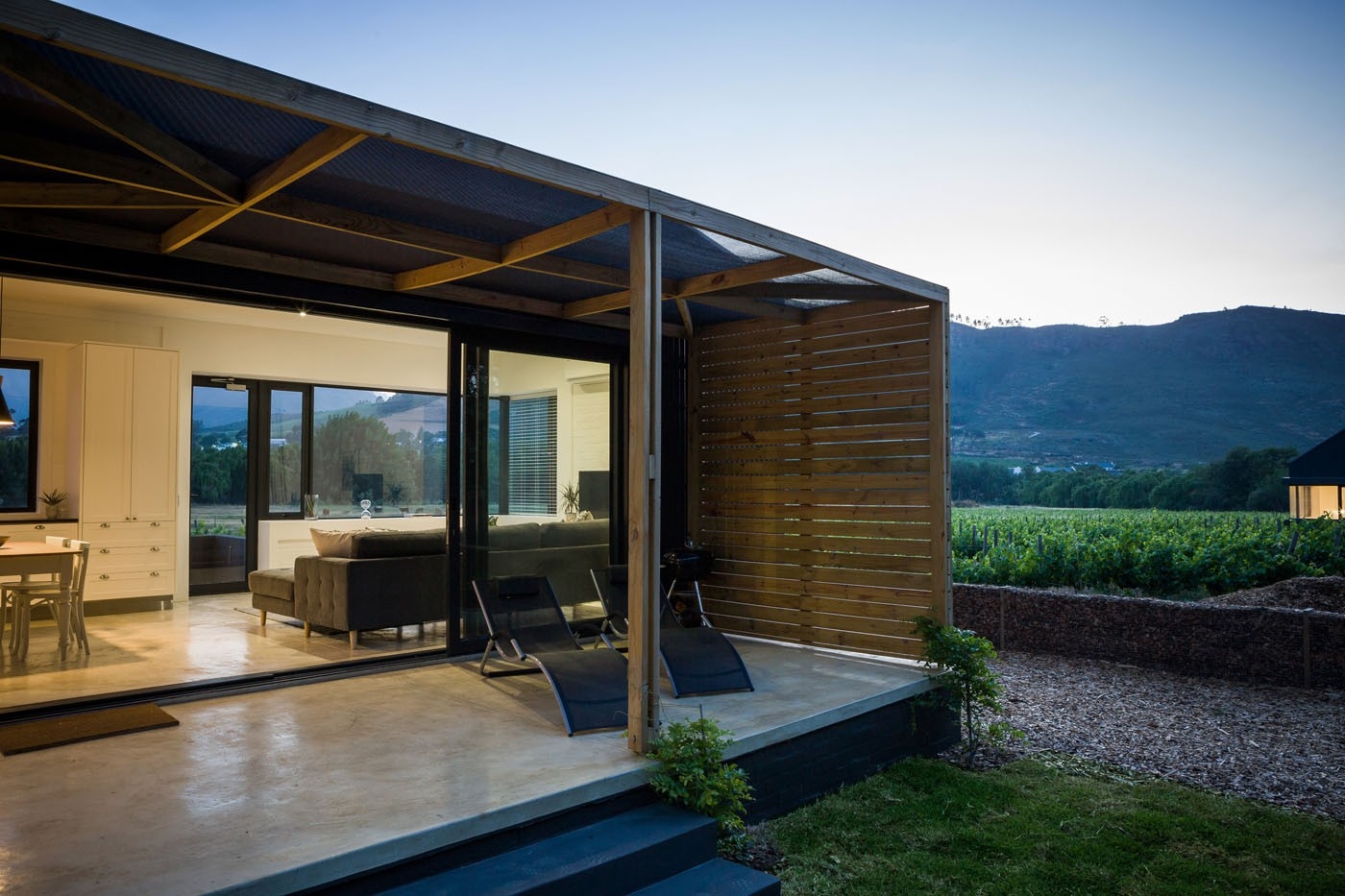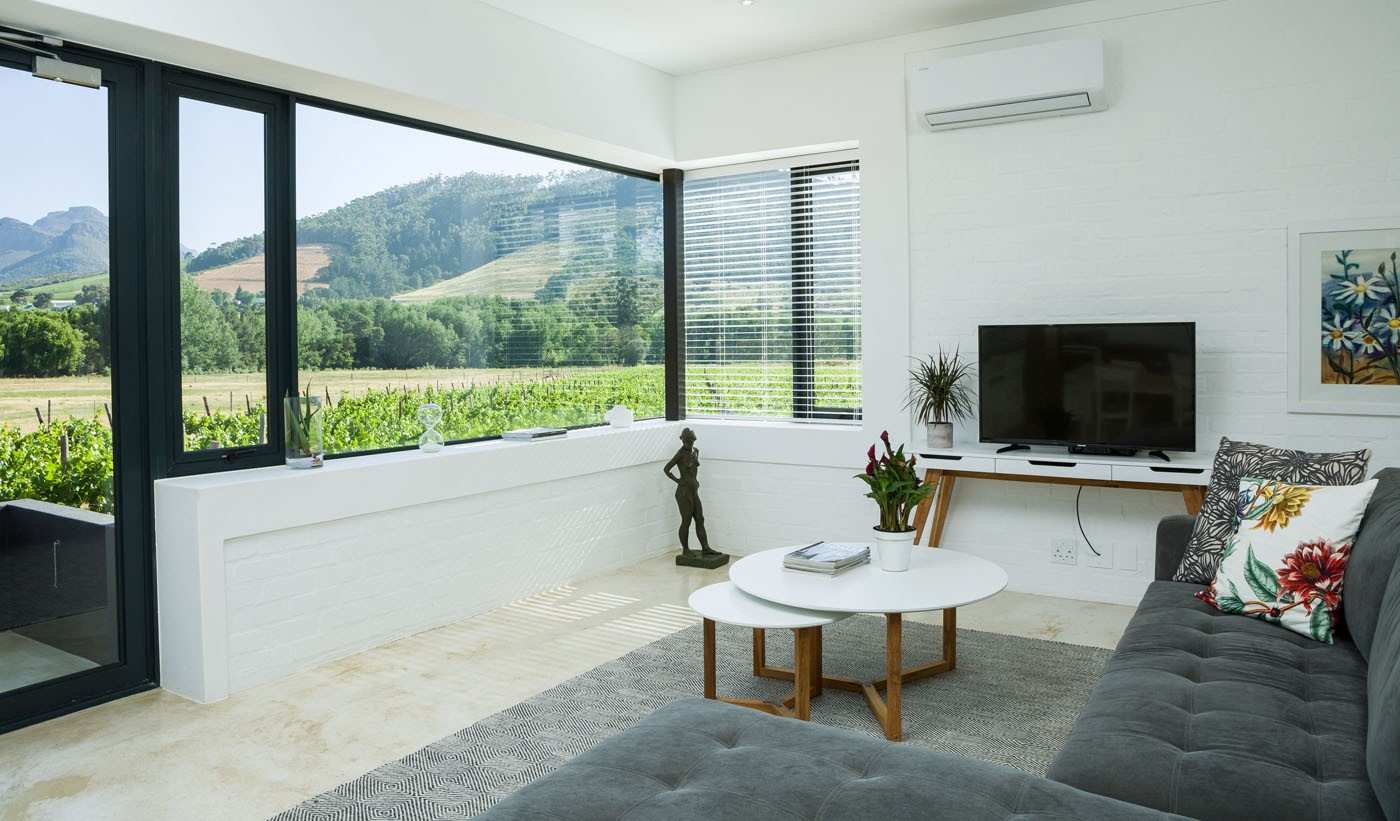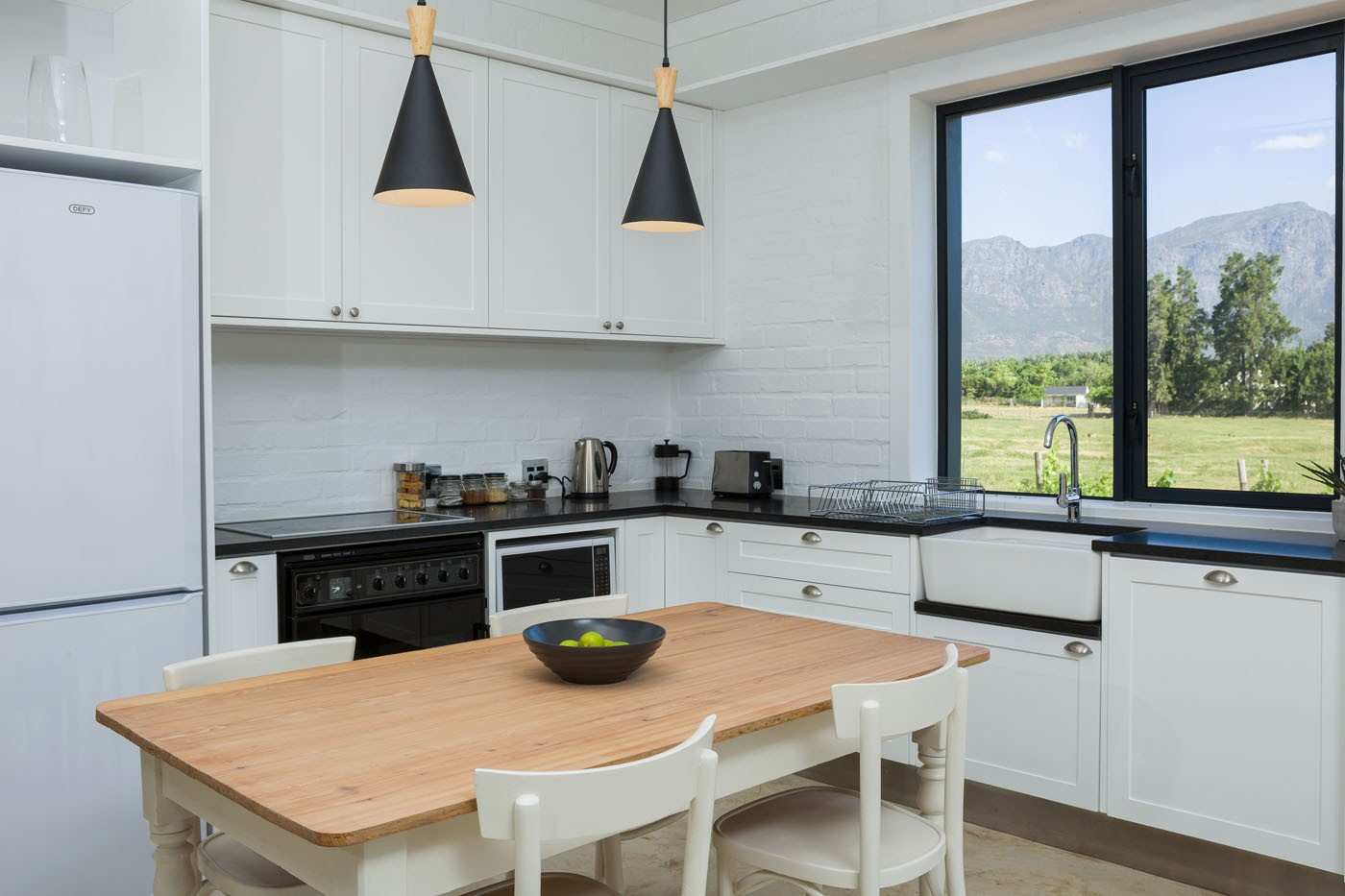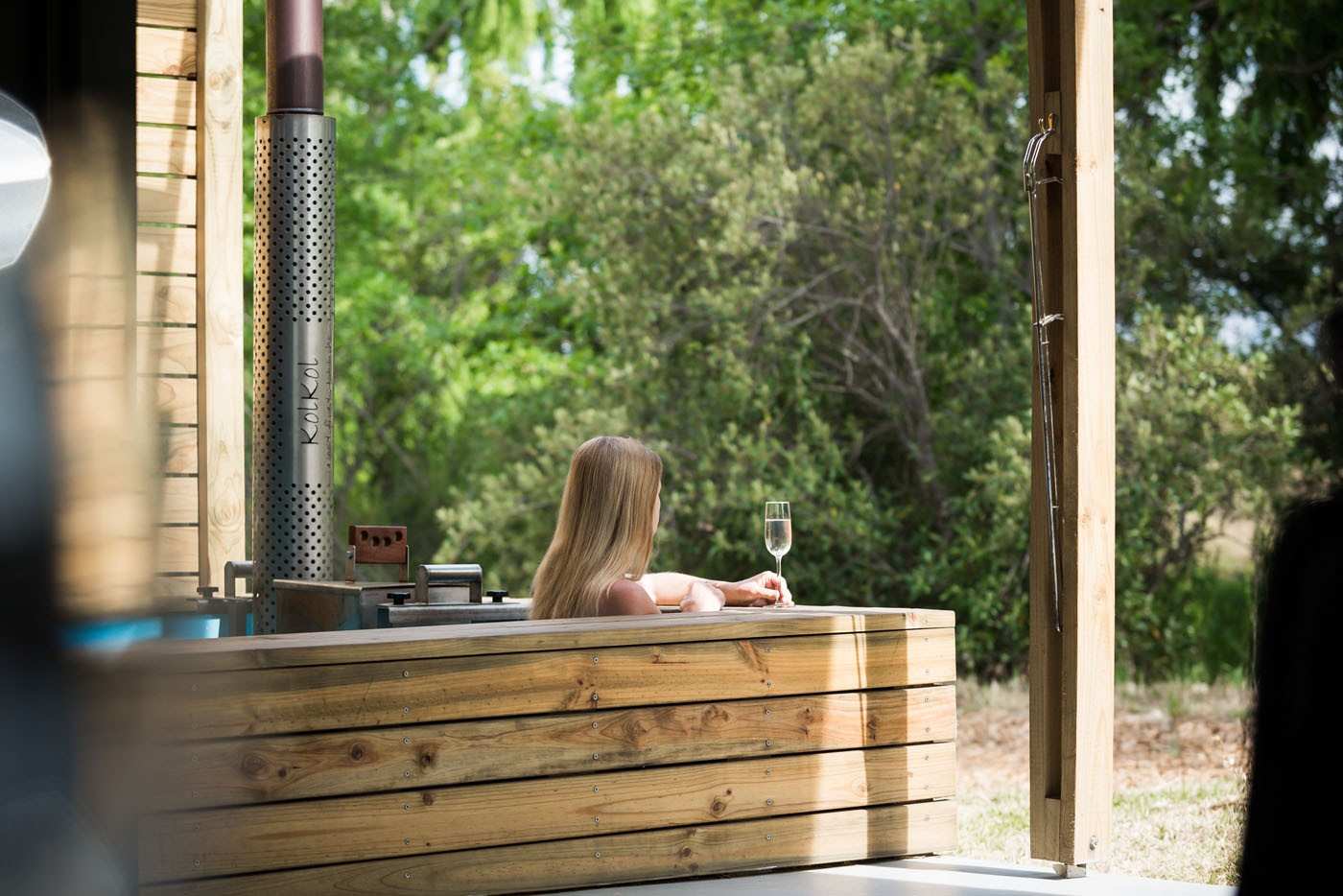 Gîte is located in the renowned Franschhoek valley, only an hour's drive from Cape Town, in the Western Cape province in South Africa. This is a self-catering retreat that boasts sweeping vistas of the majestic Franschhoek Mountains. This accommod…
show more
Accommodation options at Gîte
Gîte Unit 2

Min 1 guest - max 2 guests

This suite has spectacular views over the vineyards and mountains of Franaschhoek. Dining area and kitchenette. This smaller suite is perfect for couples lookin…

SHOW MORE

from R 2670 / per-accommodation-per-night

Indoor Shower

Aircon

WiFi

Private Deck

Hot Tub

Television

Gîte Unit 3

Min 1 guest - max 2 guests

This deluxe suite is perfect for couples. It is furnished with a queen bed and has a kitchenette and dining area. The suite offers beautiful views over the vine…

SHOW MORE

from R 2670 / per-accommodation-per-night

Gîte Studio

Min 1 guest - max 2 guests

Gîte studio is located on a different part of La Provence farm near the owner's house and La Provence road. The studio has spectacular views over the orchards …

SHOW MORE

from R 2340 / per-accommodation-per-night

Aircon

WiFi

Private Deck

Tea & Coffee Station

Hot Tub

Hairdryer

Gîte Unit 1

Min 1 guest - max 2 guests

Gîte Unit 1 is ideal for a couple that's looking for a bigger entertainment space and separate bedroom. The suite has a full kitchen, dining area, TV area, sepa…

SHOW MORE

from R 3000 / per-accommodation-per-night

Fully-equipped kitchen

En-suite bathroom

Fan

WiFi

Private Deck

Interactive Dining
What's included
Accommodation: Self-catering
Activities at Gîte
Nature Walks
more info
Cycling
more info
Art Galleries visit
more info

Wine Tasting
more info
How to get there
Cape Town

Gîte

Cabriere St, Franschhoek, 7690

Check in at Gîte

14:00 on day of arrival

Check out at Gîte

11:00 on day of departure
Frequently asked questions
R 2,670
/ per accommodation per night
Reviews
Lovely Place

One of the best places we have spent time at... Very homely and relaxing. We also loved that the place was very clean. The host was friendly and provided us with everything we needed.

Perfect Getaway Destination

A hidden gem, ideal for a couples getaway overlooking fantastic landscapes with a private woodfired hot tub! It's also super easy to get into town from GITE and all amenities are close by.
Gîte impact highlights
Gîte Franschhoek draws inspiration from the rich history and cultural heritage of the Franschhoek Valley. The name "Gîte" reflects its purpose as a unique holiday accommodation that embraces the essence of the area. The converted Gîte Studio embodies their commitment to honoring the local culture, promoting local businesses, and prioritizing environmental sustainability. Gîte is now powered by solar so there wont be any power outages during Loadhesdding. By celebrating the region's heritage and minimizing their ecological footprint, Gîte Franschhoek aims to provide guests with an authentic and responsible experience that respects and preserves the surrounding environment.