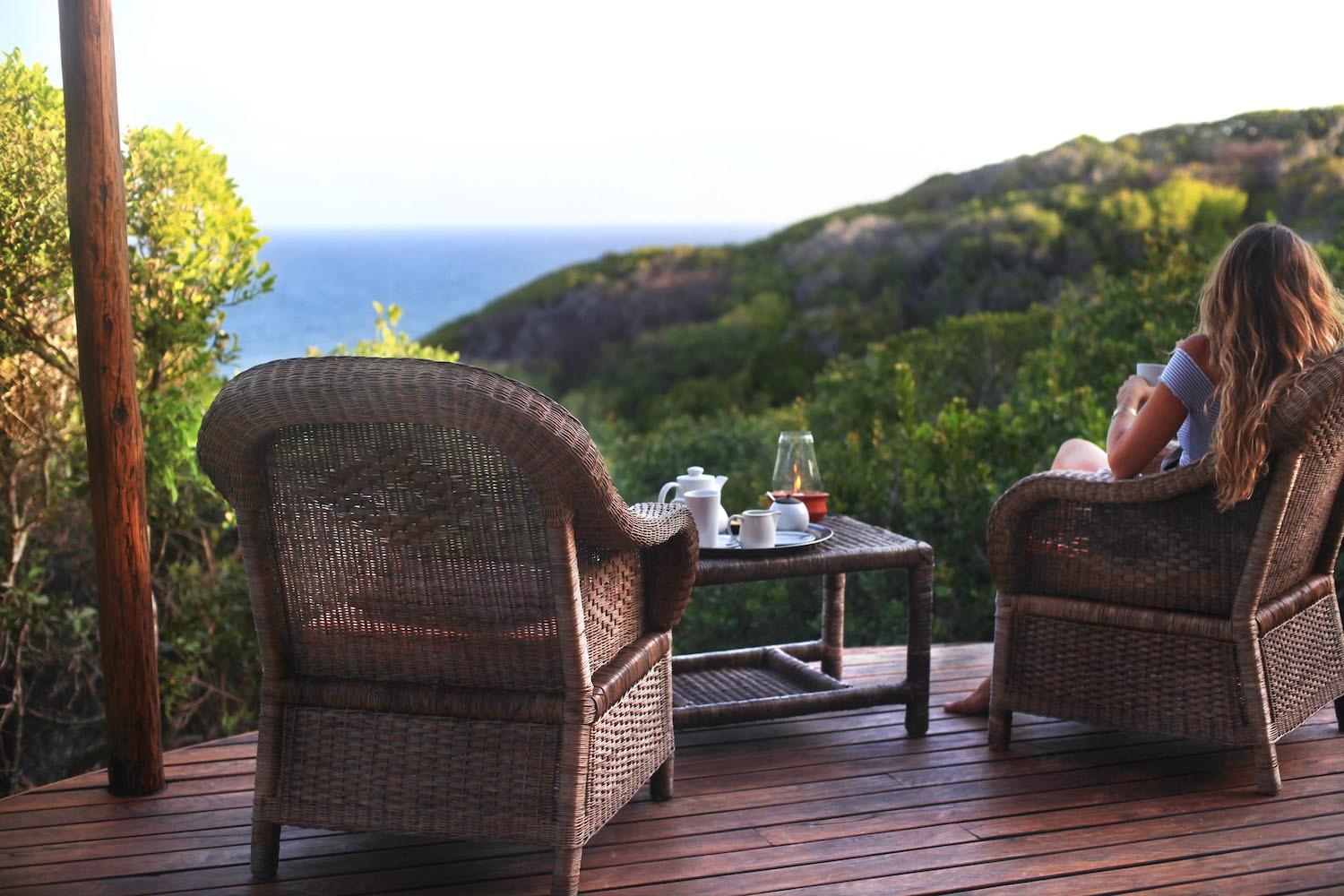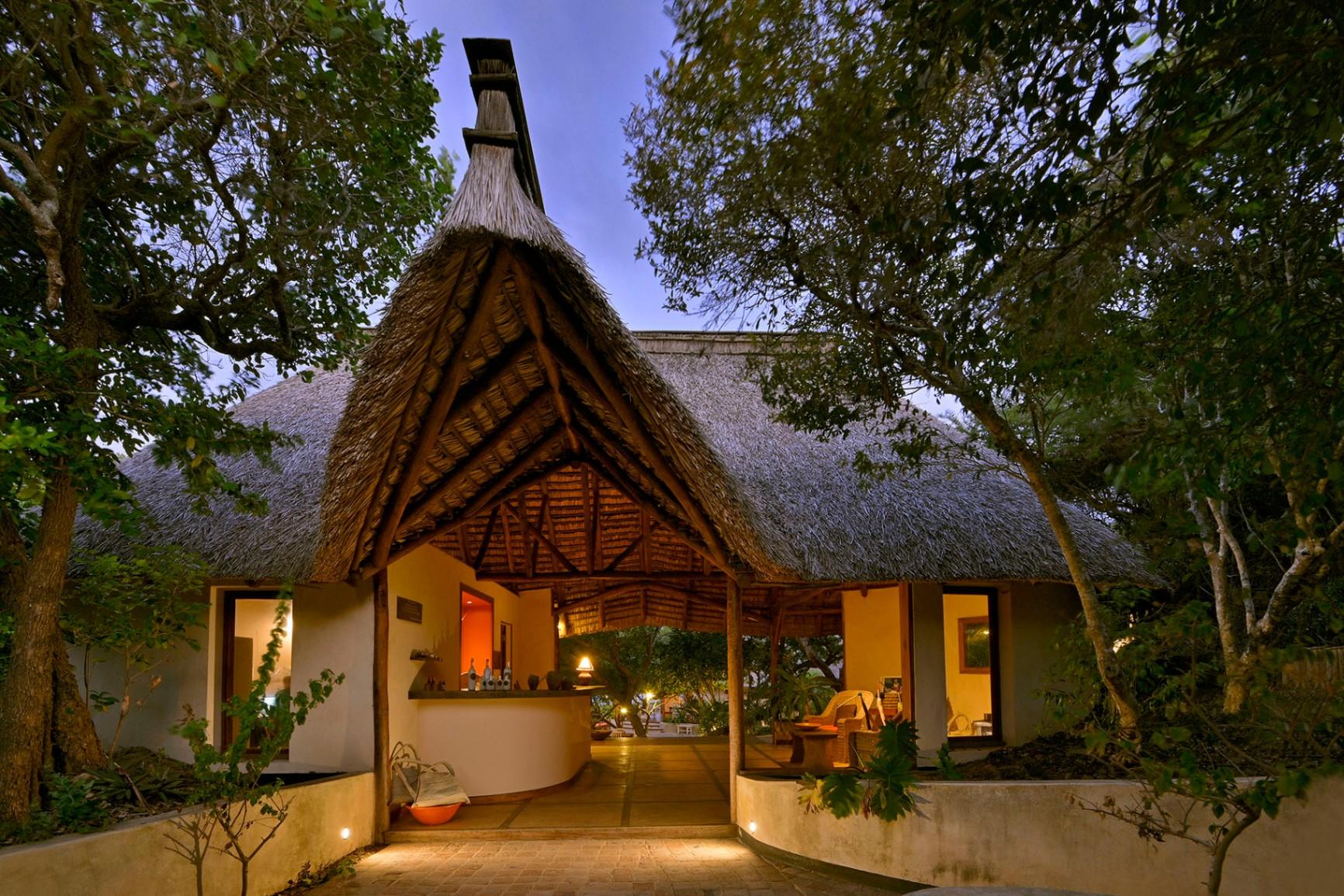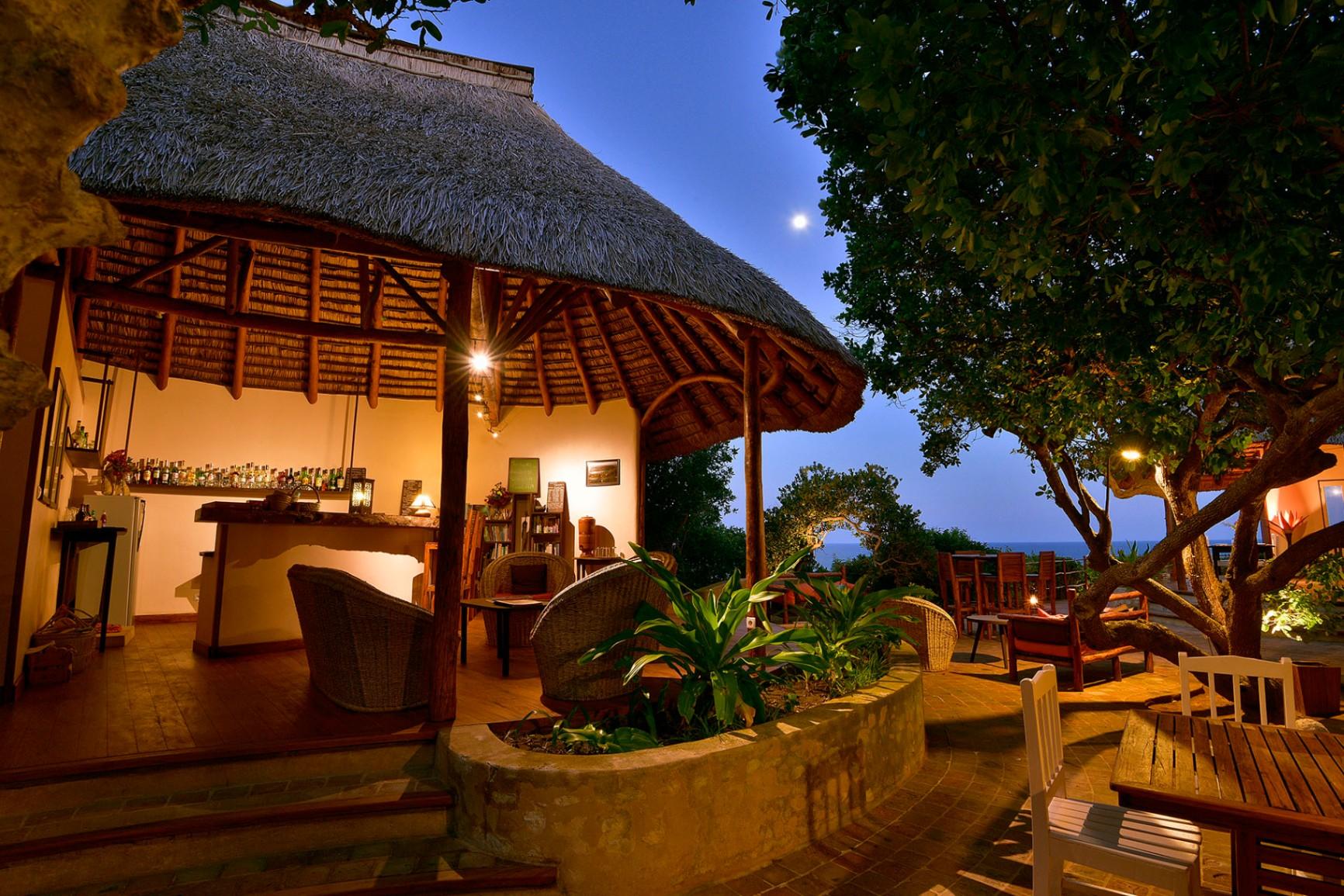 Dunes de Dovela is situated in the Inhambane Province, in Mozambique.The lodge is Southern Mozambique's only eco lodge surrounded by virgin coastal woodland. They have seven all-inclusive tented luxury suites and bungalows facing the aquamarine waters of the Indian Ocean. The lodge's restaurant has a varied assortment of local fruits, vegetables and seafood in the most amazing fusion of Mozambican and French culinary traditions.
Between the forest, dunes, lake and neighboring Dovela village, there are 262 unique bird species, 30 trees, vervet monkeys, mongoose, monitors, bush babies and more. The lodge is in a malaria-free area with no predators, you can explore the woodlands by going on a guided walk or by yourself from Dunes de Dovela's bird Hide inside the forest.
Their stretch of Indian Ocean has sea turtles, manta rays, whale sharks and of course, the beautiful humpback whales. From July to October they have amazing views of humpback whales migration where guests can watch dozens of whales breach and play while enjoying their meals, sipping a glass of their favevorite drinks on their veranda deck or relaxing on the beach.
Accommodation options at Dunes de Dovela
Beach Bungalow

group

Min 1 guest - max guests

Dunes de Dovela Bungalows have a deck and sitting area where guests can enjoy sunrise or an afternoon of reading. Each bungalow can accommodate a maximum of 2 g…

SHOW MORE

from $ 250 / Per person per night sharing

Dome Tent

group

Min 1 guest - max guests

Dunes de Dovela's DomeTents are nicely sitting in the woodlands. Situated in the coastal forest is the Dunes Bush Camp that has four private 3X3 m dome tents …

SHOW MORE

from $ 120 / Per person per night sharing
How to get there
Inhambane Airport, Mozambique

Dunes de Dovela

Parcela 198, Dovela, Inharrime, Mozambique

Check in at Dunes de Dovela

12:00 on day of arrival

Check out at Dunes de Dovela

10:00 on day of departure
Reviews
What a great experience!

We stayed as a couple for 2 nights in a tente, Alexandra and Thomas were amazing as they catered to our needs and questions before and during our stay. The lodge is as beautiful as the location! Very peaceful! The food was perfect mixing local and the french cuisine we know at home . A true success story! Only one regret: We could not adapt our vacations to stay longer.

Simply amazing

Amazing, beautiful, friendly, simply great. We were supposed to stay only two nights nights, ended up staying four. The accommodation is great, and the food is delicious! Loved everything! The fresh water lake is perfect for a morning paddle, with a nice walk down the lake. The guide was great. It is also good to see how much the community has benefited from the lodge.

A Special experience

Had a lovely stay at Dunes de Dovela! Beautifully built cottages that blend nicely into the surrounding natural beauty. Spactacular sea views, miles of forested surroundings for nature walks, and gourmet food too! Above all, Alexandra and Thomas were wonderfully gracious hosts.
Dunes de Dovela impact highlights
Dunes de Dovela is at the heart of their 100-hectares conservation area rich with flora, fauna and wildlife native to Mozambique that has been preserved in this protected piece of coastline.