Belle Balance Bush Hideout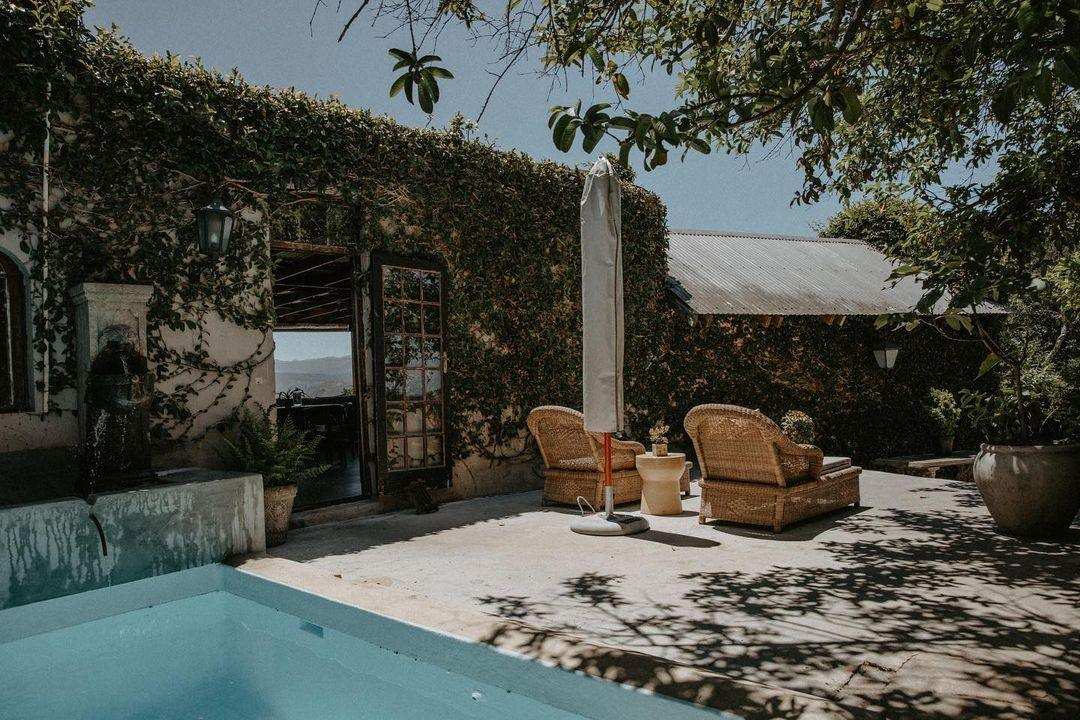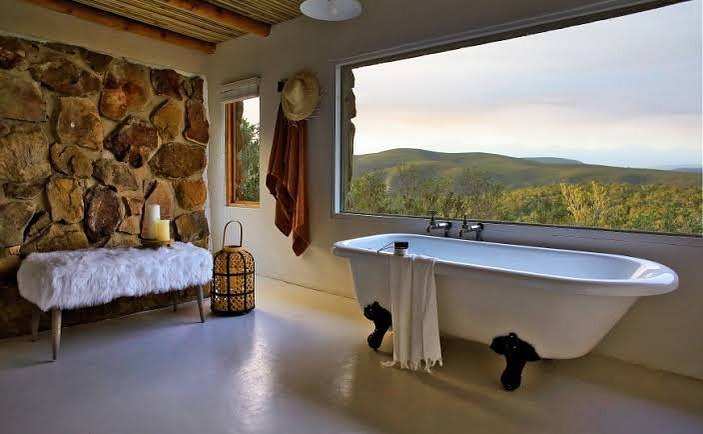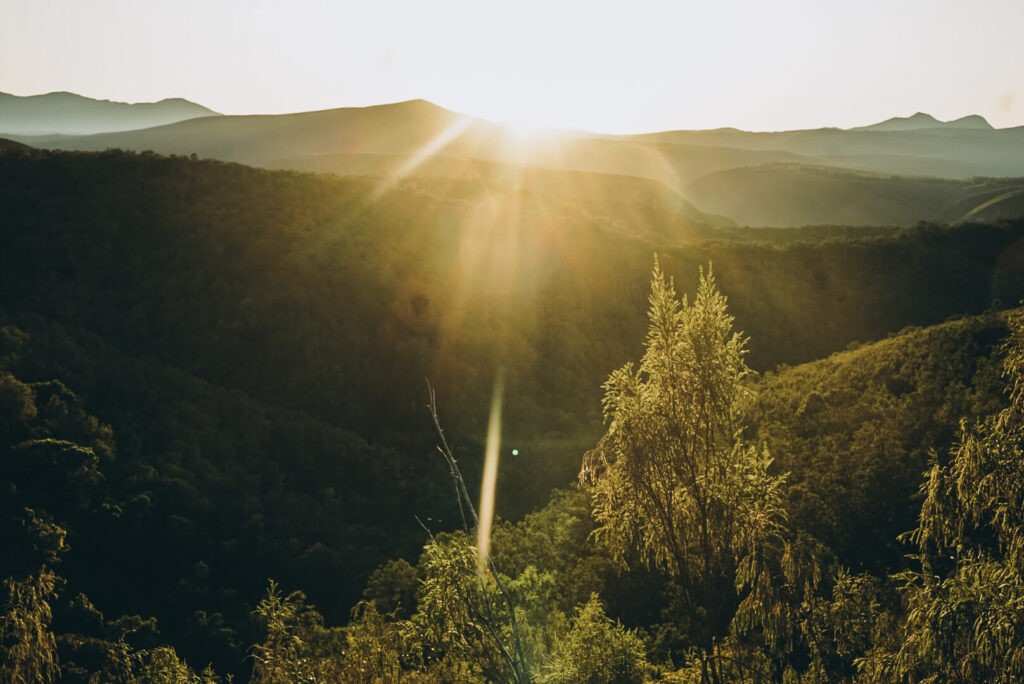 About Belle Balance Bush Hideout
Belle Balance Bush Hideout is a tranquil and exclusive safari lodge hidden away inside the Plettenberg Bay Game Reserve, primely positioned in South Africa's scenic show more
Accommodation options at Belle Balance Bush Hideout
Petite King Room

Min 1 guest - max 2 guests

Situated within the original lodge, featuring old stone walls and yellow wooden flooring, this room comfortably sleeps two people in a King-sized bed. The en-su…

SHOW MORE

from R 3450 / per-accommodation-per-night

Bath

WiFi

Laundry Included

Hairdryer

Toiletries

Towels

King Room

Min 1 guest - max 2 guests

This larger room is housed within the thick stone walls of the old lodge with yellow wooden flooring and wooden roof beams. The ensuite room consists of a King …

SHOW MORE

from R 3450 / per-accommodation-per-night

WiFi

Indoor Fireplace

Laundry Included

Hairdryer

Toiletries

Towels

Family Cottage

Min 1 guest - max 4 guests

The family cottage consists of two rooms with a King bed and two singles beds. The unit also has an en-suite bathroom with a separate tub and shower. The family…

SHOW MORE

from R 6900 / per-accommodation-per-night

Unit 5 A Family

Min 1 guest - max 3 guests

This unit is perfect for a family of three. There is a King bed in the main ensuite room and a single bedroom on the verandah. This unit has a separate shower a…

SHOW MORE

from R 3450 / per-accommodation-per-night

WiFi

Laundry Included

Hairdryer

Toiletries

Towels

Gowns

Twin Room

Min 1 guest - max 2 guests

This room comes fitted with two three-quarter beds,a lounge area with a fireplace, and an en-suite bathroom with a separate tub and shower. The wrap-around vera…

SHOW MORE

from R 3450 / per-accommodation-per-night

Bath

WiFi

Indoor Fireplace

Laundry Included

Hairdryer

Toiletries

Large King Room

Min 1 guest - max 2 guests

This room is the corner room of the charming old stone lodge and boasts uninterrupted views of the Tsitsikamma Mountains in the distance. The room is fitted wit…

SHOW MORE

from R 3450 / per-accommodation-per-night

Bath

WiFi

Laundry Included

Hairdryer

Toiletries

Towels

Unit 5B Family

Min 1 guest - max 2 guests

This two-sleeper room consists of two three-quarter beds, a lounge area, an open bath in the bedroom and a separate shower. The room showcases beautiful views o…

SHOW MORE

from R 3450 / per-accommodation-per-night

Bath

WiFi

Laundry Included

Hairdryer

Toiletries

Towels

Honeymoon Suite

Min 1 guest - max 2 guests

The honeymoon suite comes fitted with a queen bed, separate indoor and outdoor tubs, and shower and lounge area with a fireplace. The Belle Balance Honeymoon Su…

SHOW MORE

from R 3450 / per-accommodation-per-night

Bath

WiFi

Indoor Fireplace

Outdoor Shower

Laundry Included

Hairdryer
What's included
Accommodation
Daily breakfast
Activities at Belle Balance Bush Hideout
Guided Forest Walk
more info
Bush Spa
more info
Game Drive
more info

Wine Tasting
more info
How to get there
Cape Town

Belle Balance Bush Hideout

Uplands Road, Wittedrift, Plettenberg Bay, 6600

Check in at Belle Balance Bush Hideout

14:00 on day of arrival

Check out at Belle Balance Bush Hideout

10:00 on day of departure
Frequently asked questions
How far is Belle Balance from the centre of Plettenberg Bay?

Is Belle Balance Bush Hideout pet-friendly?
R 3,450
/ per accommodation per night
Reviews
A serene atmosphere

The serene atmosphere and the warm hospitality of the people made it such a memorable experience. Without a doubt, we plan to return in the future!

One-of-a-kind

What an exceptional location! The decor exudes sophistication and coziness. We had an excellent dinner by the fireplace. We truly wished we could have extended our stay in this one-of-a-kind place.

Surpassed expectations!

The food and service surpassed expectations! The surrounding bush and gardens are exquisite, providing a relaxing and tranquil atmosphere.
Belle Balance Bush Hideout impact highlights
Plettenberg Bay Game Reserve, situated in the Southern Cape of South Africa, covers an extensive area of 2000 hectares. The reserve is permitted to provide a home to a total of 70 rhino, and the aim is to house more rescued rhinos, offering them a safe and free environment under protection. To raise funds for the "Protect our Rhino" project, the reserve has introduced a distinctive rhino coin made of pure silver. Individuals who wish to express their solidarity with South African rhinos can do so by purchasing this coin, as all the proceeds from its sales contribute directly to the Protect our Rhino fund.
The sole aim of Plettenberg Bay Game Reserve is to preserve the fauna and flora. The wild animals are given the space to roam freely and live a protected life in their natural habitat. Many locals are employed within the game reserve, which is an eco-tourist attraction – both factors contribute to the local economy. At Belle Balance Bush Hideout, the essence of wellness and harmony extends to the property's ethos, offering guests a chance to disconnect from the digital world and embrace nature. While there are pockets with WiFi access, the prevailing nature encourages guests to enjoy a digital detox and immerse themselves in the serenity around them.