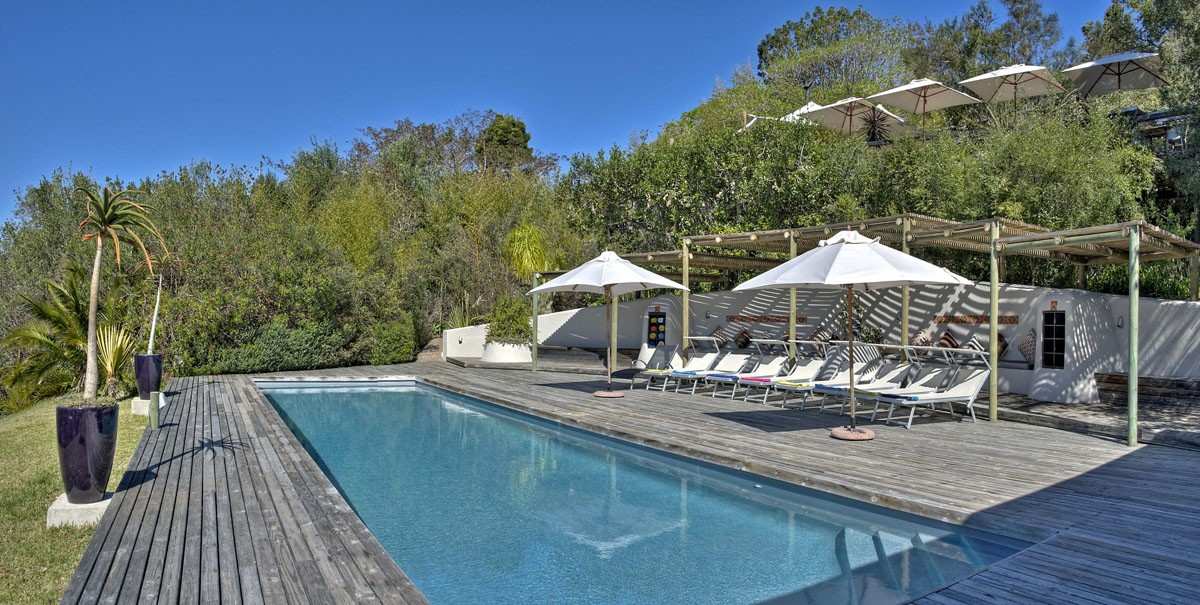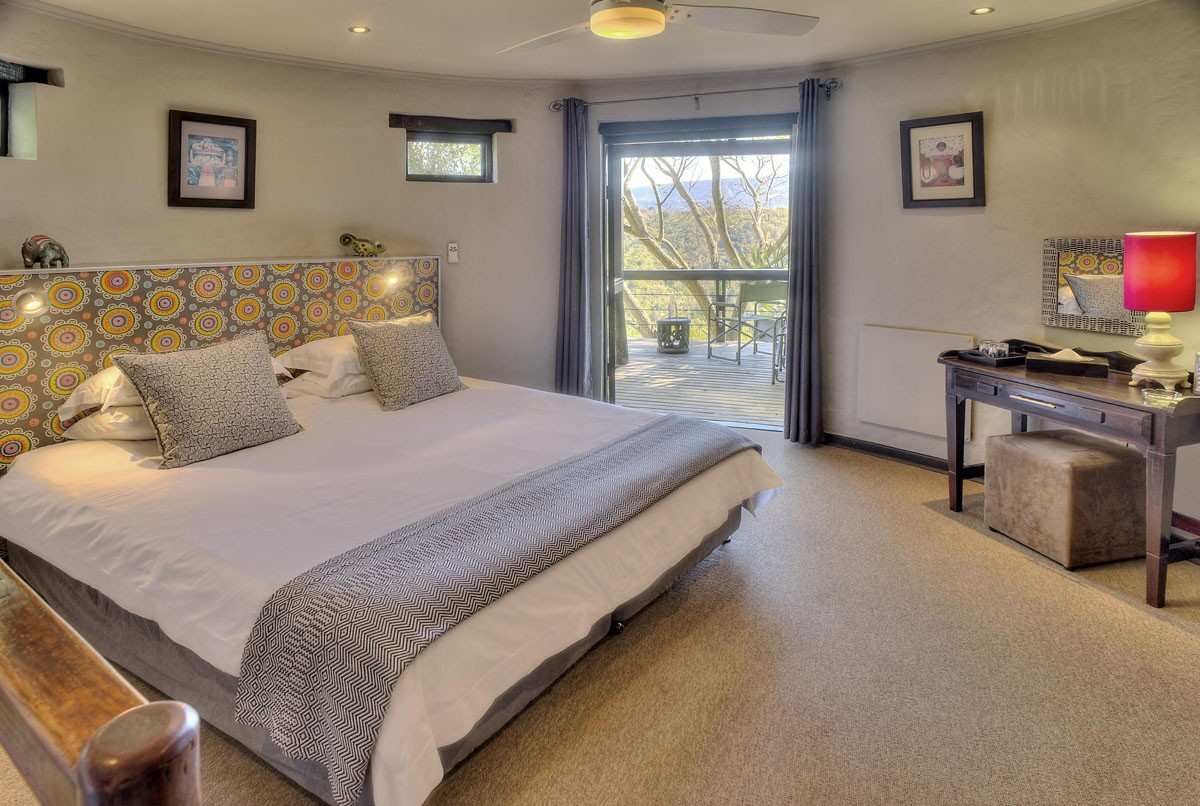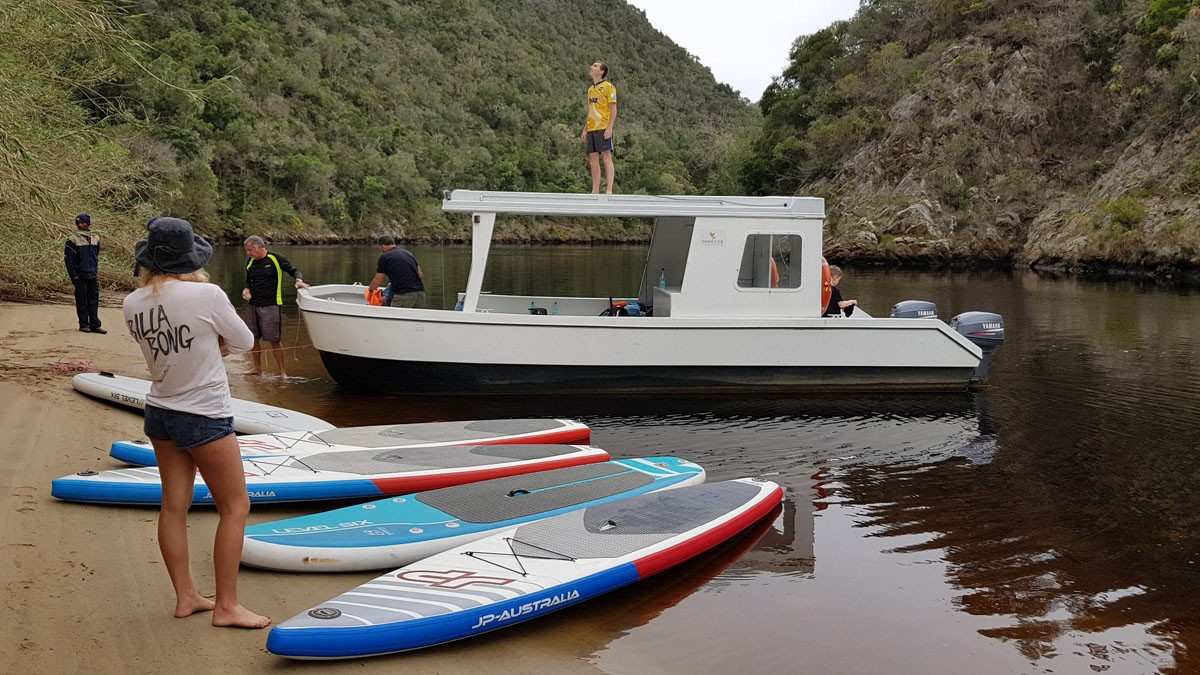 Located in a secluded valley just outside of Plettenberg Bay, Hog Hollow is a hidden gem situated along the Garden Route in South Africa. It offers a perfect escape from the bustling city life, allowing visitors to immerse themselves in the sereni…
show more
Accommodation options at Hog Hollow Country Lodge
Standard Suites

Min 1 guest - max 2 guests

There are 13 standard suites, situated in the gardens overlooking the Tsitsikamma Mountains and indigenous forest.  Each room has a bedroom with kingsize bed (w…

SHOW MORE

from R 3150 / per-person-per-night-sharing

Mini Bar

Safe

Hairdryer

Writing Desk

Fireplace

Private Balcony

Family Suites

Min 1 guest - max 4 guests

Three of the suites are double storey and can therefore accommodate 2 adults sharing with 2 children aged 12 and under. The children are accommodated on a doubl…

SHOW MORE

from R 3150 / per-person-per-night-sharing

Mini Bar

Safe

Hairdryer

Writing Desk

Private Balcony

Telephone
What's included
The Rate Includes:
Bed & Breakfast
Activities at Hog Hollow Country Lodge
Walking & Hiking
more info

Marine Activities
more info
Horse Riding
more info
Mountain Biking
more info
Stand Up Paddle & Cruise
more info
How to get there
Cape Town International Airport

Hog Hollow Country Lodge

Askop Road, The Crags, Plettenberg Bay, 6602

Check in at Hog Hollow Country Lodge

14:00 on day of arrival

Check out at Hog Hollow Country Lodge

11:00 on day of departure
Frequently asked questions
Is the lodge child friendly?
R 3,150
/ per person per night sharing
Reviews
Felt Like Home

We spent three nights at Hog Hollow with our two young children. We had an amazing stay, we felt welcome from the moment we checked in. We stayed in a family suite and we loved it! The food was delicious and the staff members were super friendly and helpful. I loved everything about the lodge.

Very Peaceful

We stayed in a very clean and comfortable suite with a private balcony when we visited Hog Hollow. The balcony is facing a garden and a forest- so beautiful! This is a great place to visit if you want to be away from everything and just want peace.
Hog Hollow Country Lodge impact highlights
Sustainability lies at the core of Hog Hollow's ethos, as the establishment is committed to preserving the natural environment and minimizing its ecological footprint. Hog Hollow do their utmost best to eradicate alien plants in the reserve and maintain the natural area in the most sustainable manner. Additionally, they contribute to upskilling the locals as they ensure that they hire local people first in the entire lodge.