RETURN Africa Baobab Hill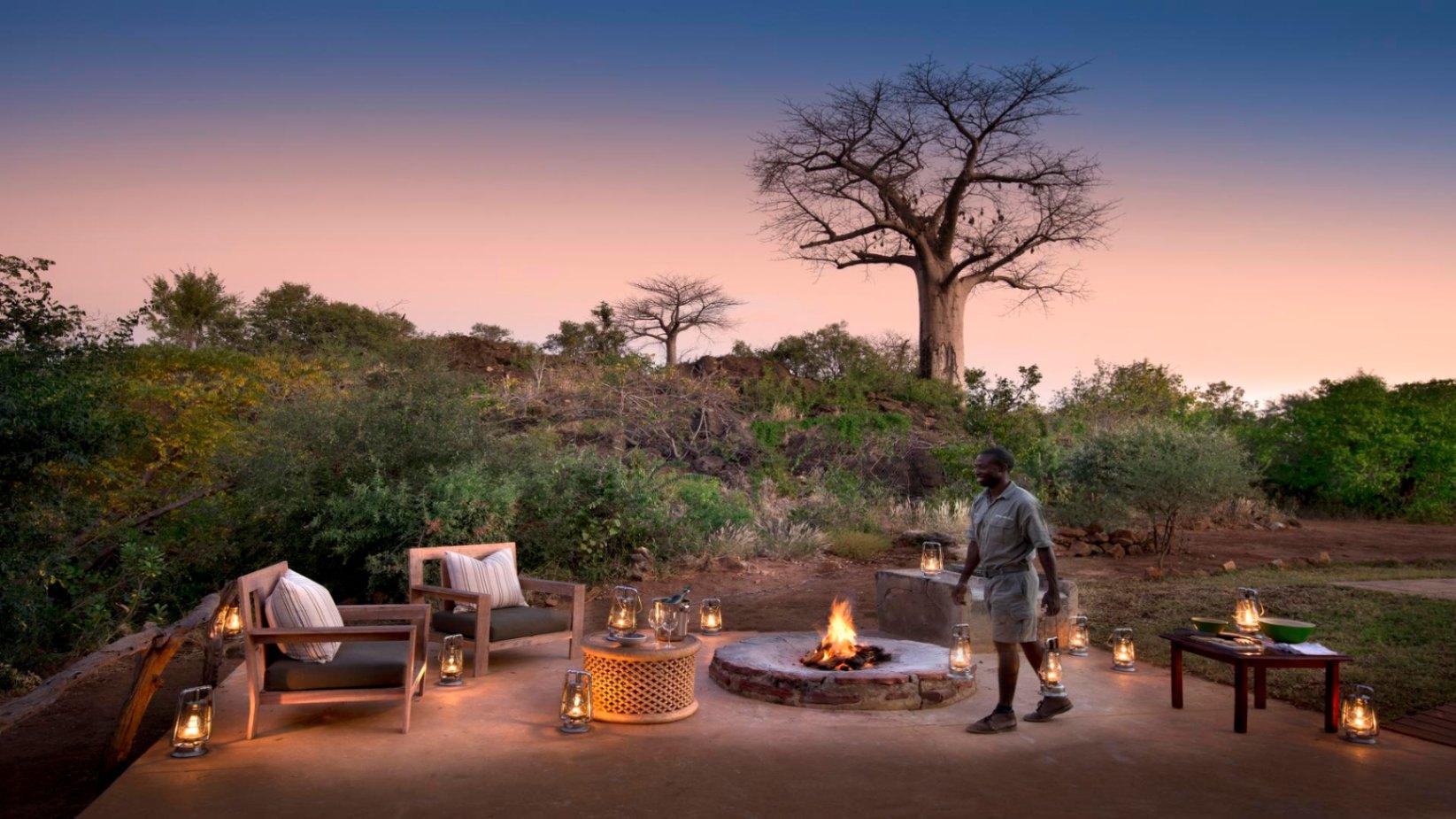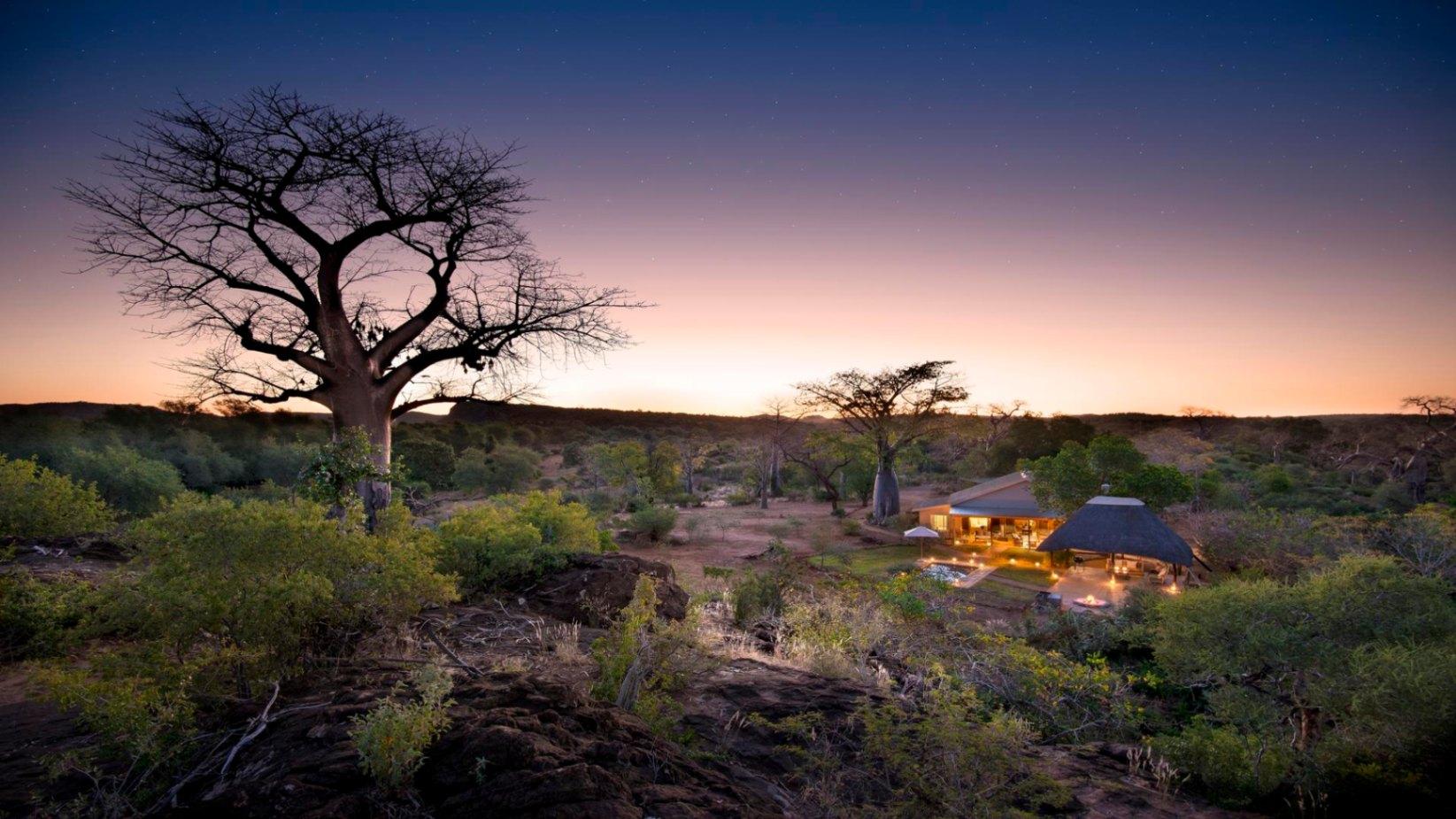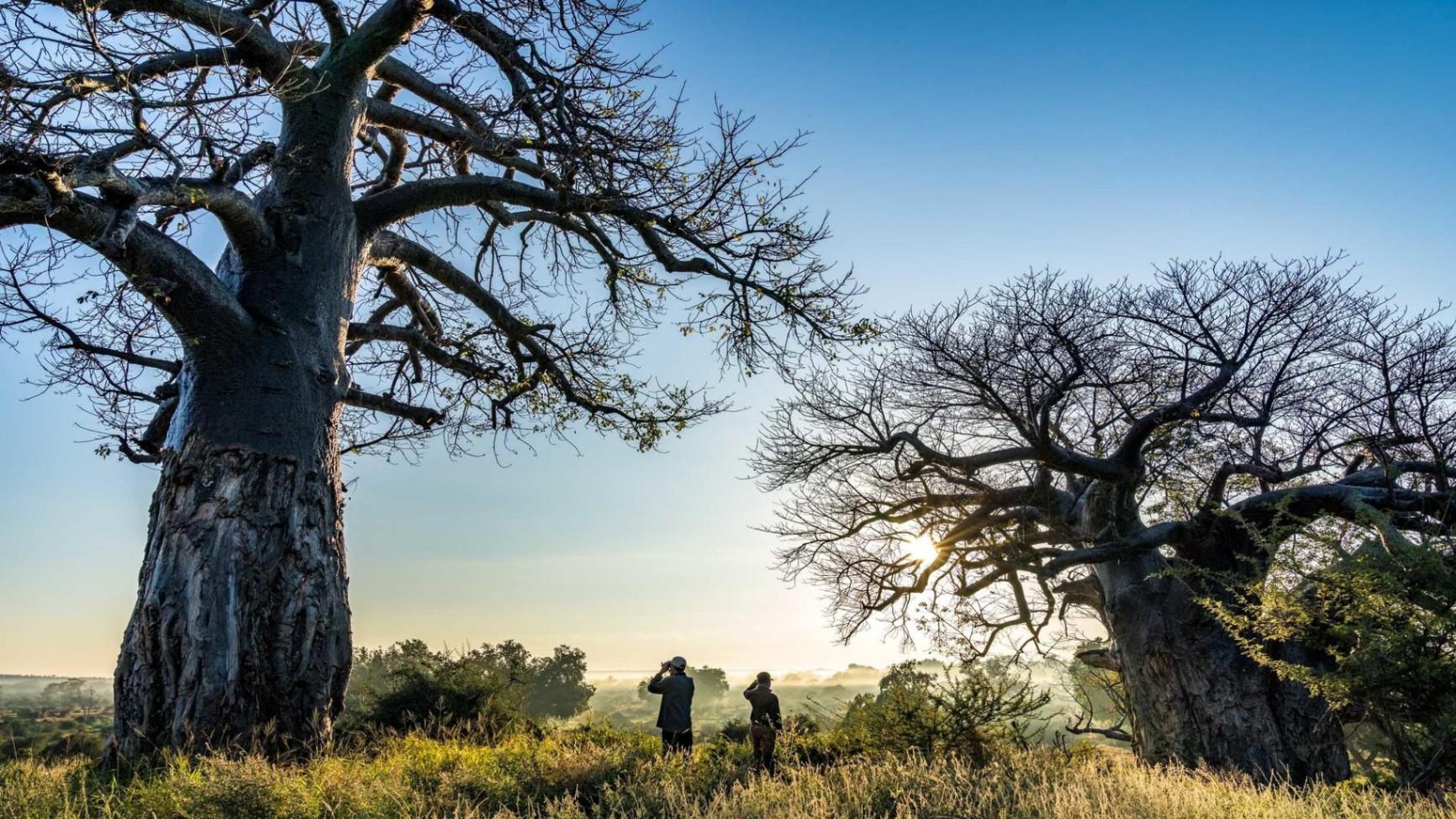 Settled between Limpopo and Luvuvhu rivers up in the North of Kruger National Park , in South Africa is RETURN Africa's Baobab Hill House. This land is rich in biodiversity, this is the land of baobabs and fever trees, of great cats and huge herds of elephant. RETURN Africa consists of Pafuri Tented Camp, on a Pafuri Walking Camp or at Baobab Hill House.
Baobab Hill House is a private -use farmhouse located just north of the Luvuvhu River. The house has amazing views of the area, and offers seclusion and comfort as a priority. The four bedrooms accommodate a maximum of 8 people and the house has a fully equipped kitchen and braai area which makes it the perfect place for a self-catering bush holiday. You are also treated to a private vehicle and guide so that you can explore the area at your own pace on guided game walks or game drives.
The Pafuri Triangle has an ever-changing landscape - natural wonders of large flood plains, wildlife rich environment, trees and forests, together with the apex predators of hyena and crocodiles, large herds of elephants and buffalo as well as bird watching paradise.
Accommodation options at RETURN Africa Baobab Hill
Baobab Hill House

group

Min 1 guest - max guests

Baobab Hill House is a private -use farmhouse located with four bedrooms accommodating a maximum of 8 people. The open-plan kitchen, dining room and lounge com…

SHOW MORE

from R 26400 / Per accommodation per night
What's included
The Rate Includes:
All meals, drinks (select wines, local beers, soft drinks, waters & select spirits), morning and evening safari activities, Wifi
The Rate Excludes:
Community & Conservation Levy, premium beverages, road transfers, SANParks Entry Fees, air transfers, gratuities.
Laundry at Pafuri Walking Safaris and Baobab Hill House.
How to get there
Polokwane Airport

RETURN Africa Baobab Hill

Makuleke Contract Park Northern Kruger National Park, Pafuri

Check in at RETURN Africa Baobab Hill

14:00 on day of arrival

Check out at RETURN Africa Baobab Hill

11:00 on day of departure
Frequently asked questions
What's your child policy?

Is there internet at Baobab Hill House?
Reviews
Peace at Last

We had such a fabulous time at Baobab Hill - a home away from home with a great guiding team. We are so lucky.
RETURN Africa Baobab Hill impact highlights
RETURN Africa collaborates with local communities to form significant and sustainable benefits. They cotribute a lot to community upliftment and developement. One of the community development actions done by RETURN Africa is contributing financially to community led organisations that support projects which provide opportunities for community members, or respond to various critical needs of the surrounding communities.