RETURN Africa Tented Camp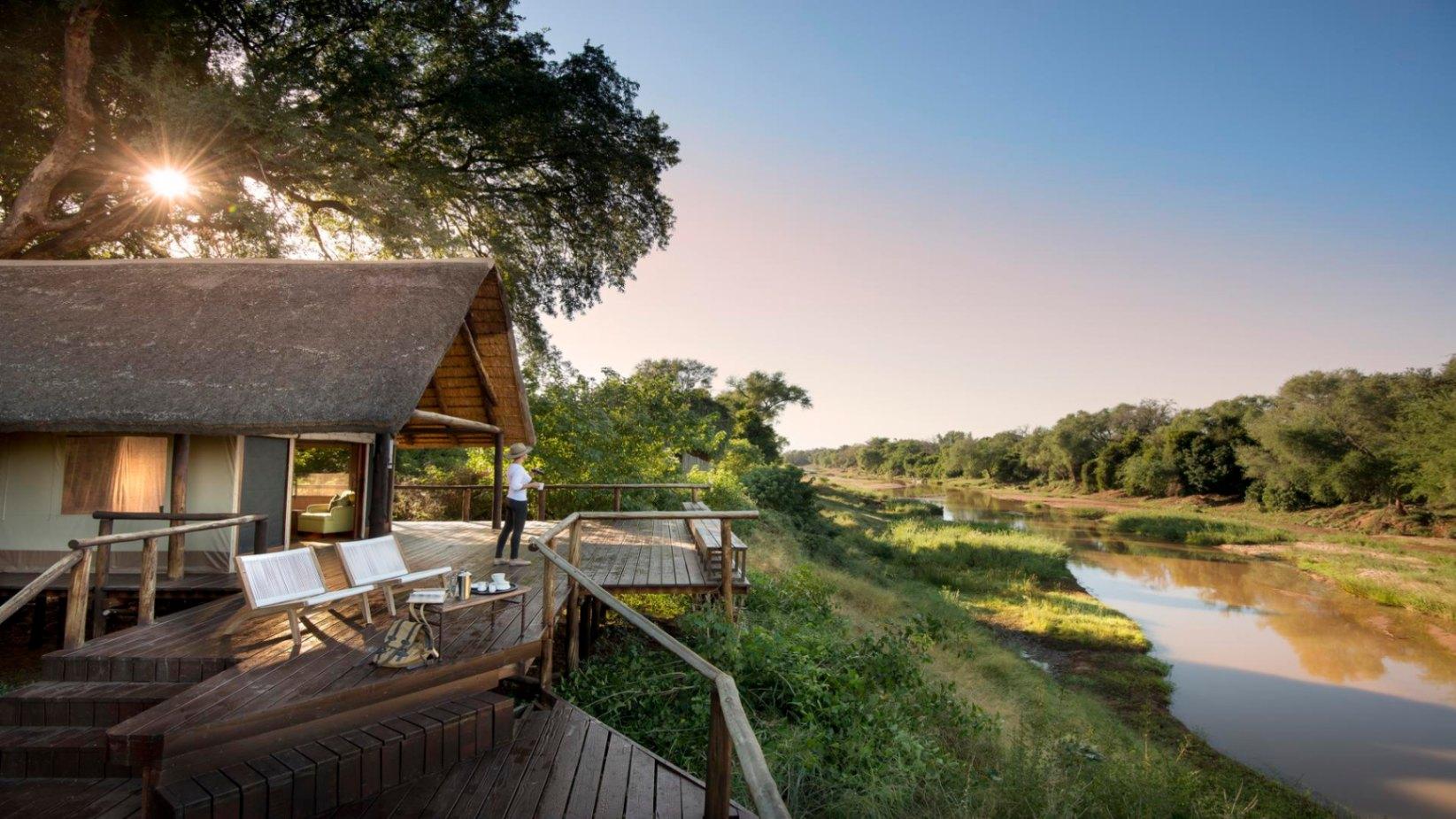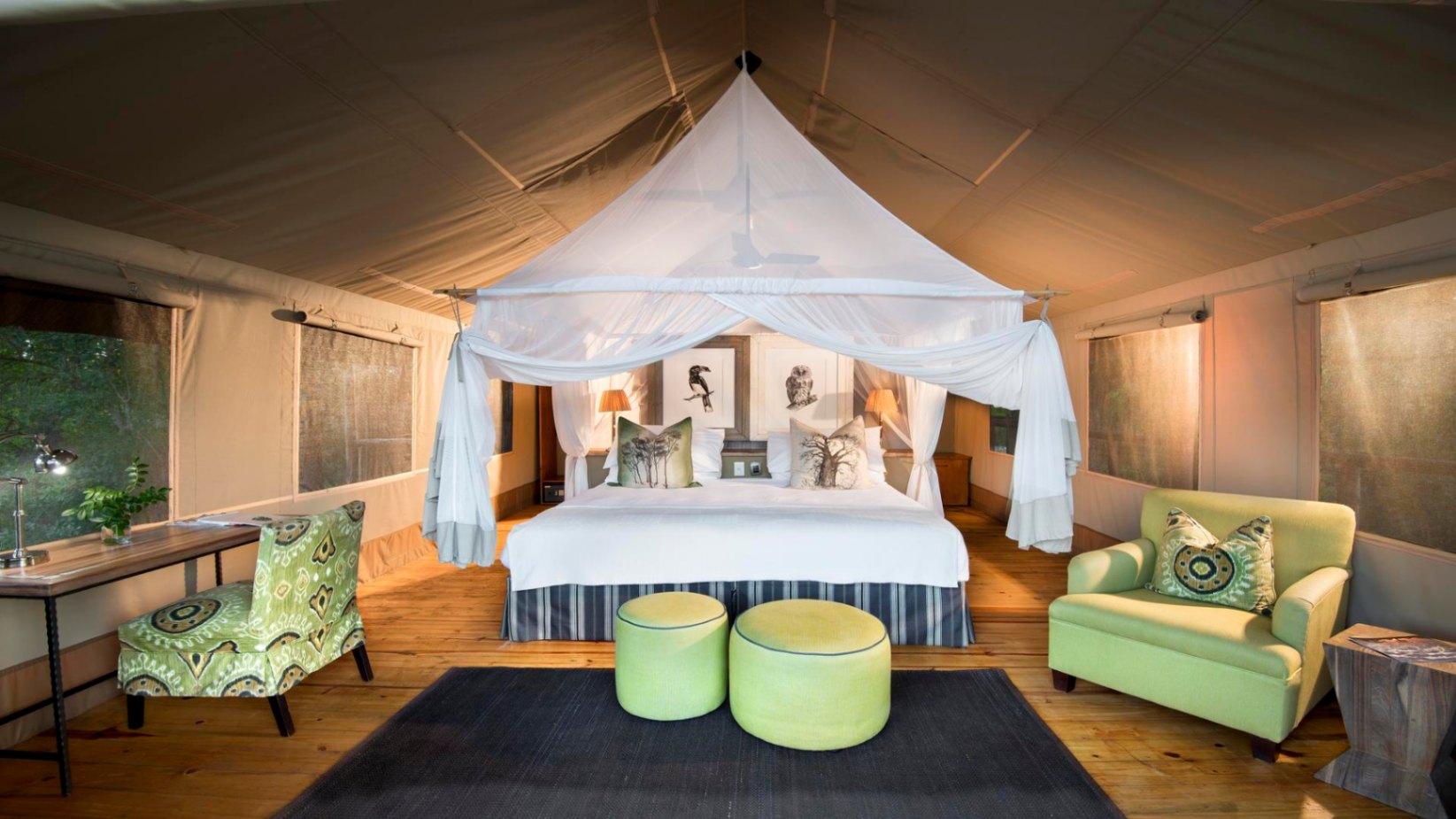 Settled between Limpopo and Luvuvhu rivers up in the North of Kruger National Park , in South Africa is RETURN Africa. This land is rich in biodiversity, this is the land of baobabs and fever trees, of great cats and huge herds of elephant. RETURN Africa consists of Pafuri Tented Camp, on a Pafuri Walking Camp or at Baobab Hill House.
The Pafuri Triangle, where RETURN Africa is situated, has an ever-changing landscape - natural wonders of large flood plains, wildlife rich environment, trees and forests, together with the apex predators of hyena and crocodiles, large herds of elephants and buffalo as well as bird watching paradise.
At RETURN Africa you'll find adventure, tranquillity and serene at the same time. By traveling to this destination, you are also contributing to the communities that are their hosts and partners. RETURN Africa's magic and motivation lies in embracing people and their communitues.
Accommodation options at RETURN Africa Tented Camp
Pafuri Tented Camp

group

Min 1 guest - max guests

Pafuri Tented Camp spreads near the Luvuvhu River on elevated wooden walkways. These tented suites are very cosy and roomy yet still give you the 'tented camp' …

SHOW MORE

from R 10750 / Per person per night sharing
What's included
The Rate Includes:
All meals, drinks (select wines, local beers, soft drinks, waters & select spirits), morning and evening safari activities, Wifi and laundry
The Rate Excludes:
Community & Conservation Levy, premium beverages, road transfers, SANParks Entry Fees, air transfers, gratuities.
How to get there
Polokwane Airport

RETURN Africa Tented Camp

Check in at RETURN Africa Tented Camp

14:00 on day of arrival

Check out at RETURN Africa Tented Camp

11:00 on day of departure
Frequently asked questions
Reviews
Excellent Trip

Excellent everything! Fantastic walks with excellent knowledgable guides. The walks, fever tree forests, gorges, savannah, superb. Excellent birding. Walking trail camp was excellent, great food, happy staff, low key and wonderful. Stunning linen on beds in tents.

Baobab Hill - private bliss

What could be more refreshing than waking up to the sound of birds singing their African melodies? That's the sound I heard every morning accompanied by different sounds of animals from monkeys to the great elephant. The game drives were amazing. Make sure you visit the Lanner gorge, it was amazing

Once in a Lifetime Experience

Our stay at Pafuri Walking Camp was a once in a lifetime experience!  We had an incredible time.  I cannot begin to tell you how amazing the team at the camp were - from ranger to chef and housekeeping they all ensured we had the best time!  Will definitely keep a close eye on all Conservio offers!
RETURN Africa Tented Camp impact highlights
RETURN Africa collaborates with local communities to form significant and sustainable benefits. They cotribute a lot to community upliftment and developement. One of the community development actions done by RETURN Africa is contributing financially to community led organisations that support projects which provide opportunities for community members, or respond to various critical needs of the surrounding communities.