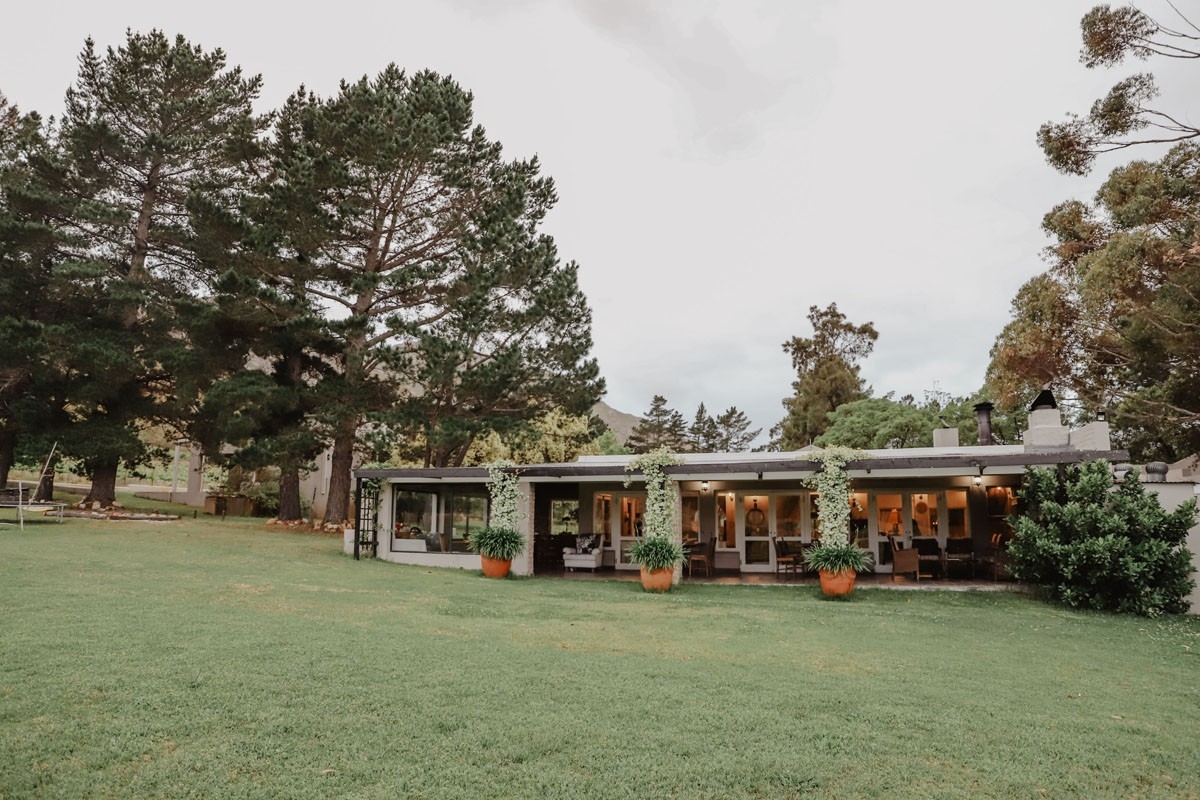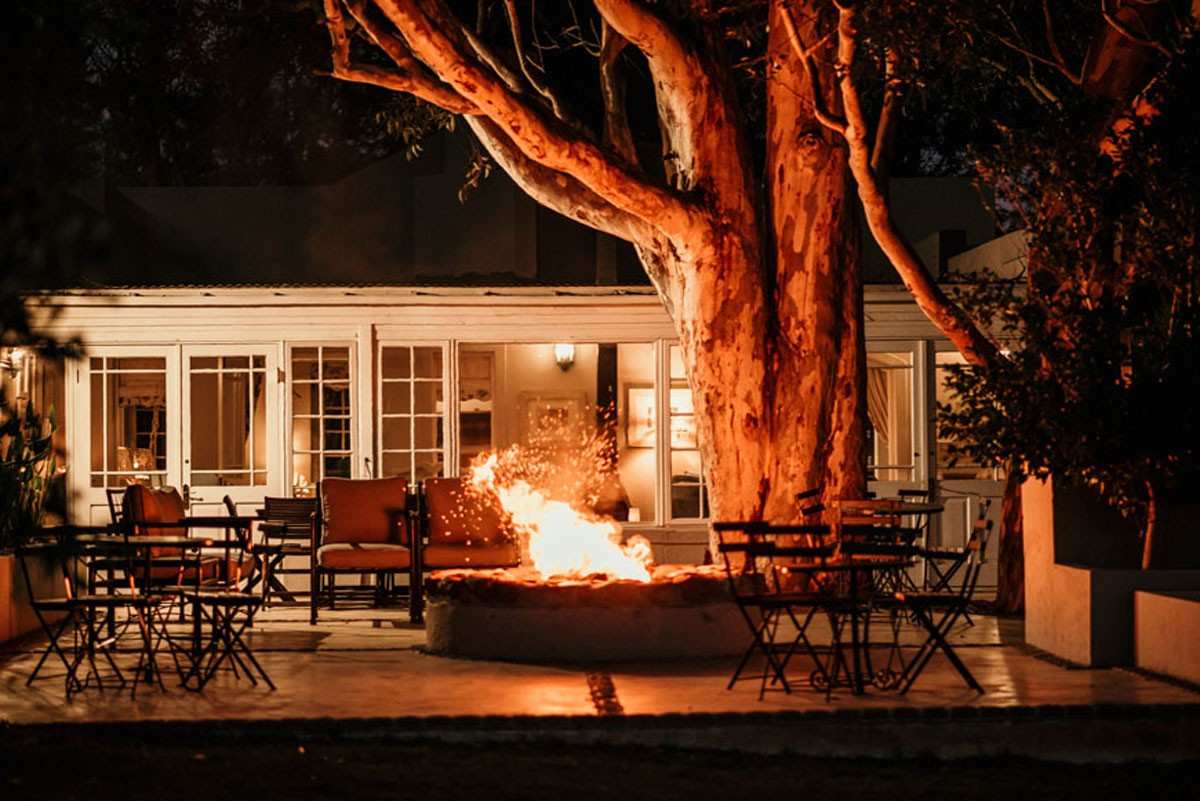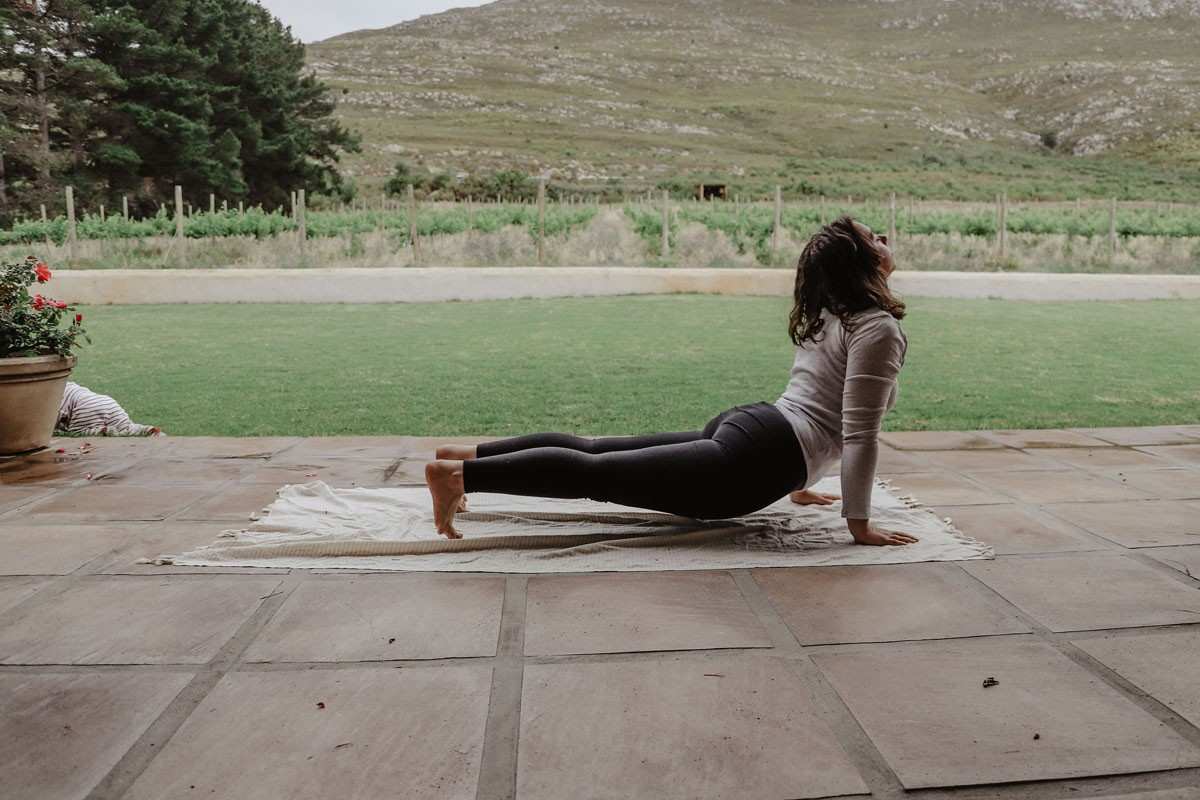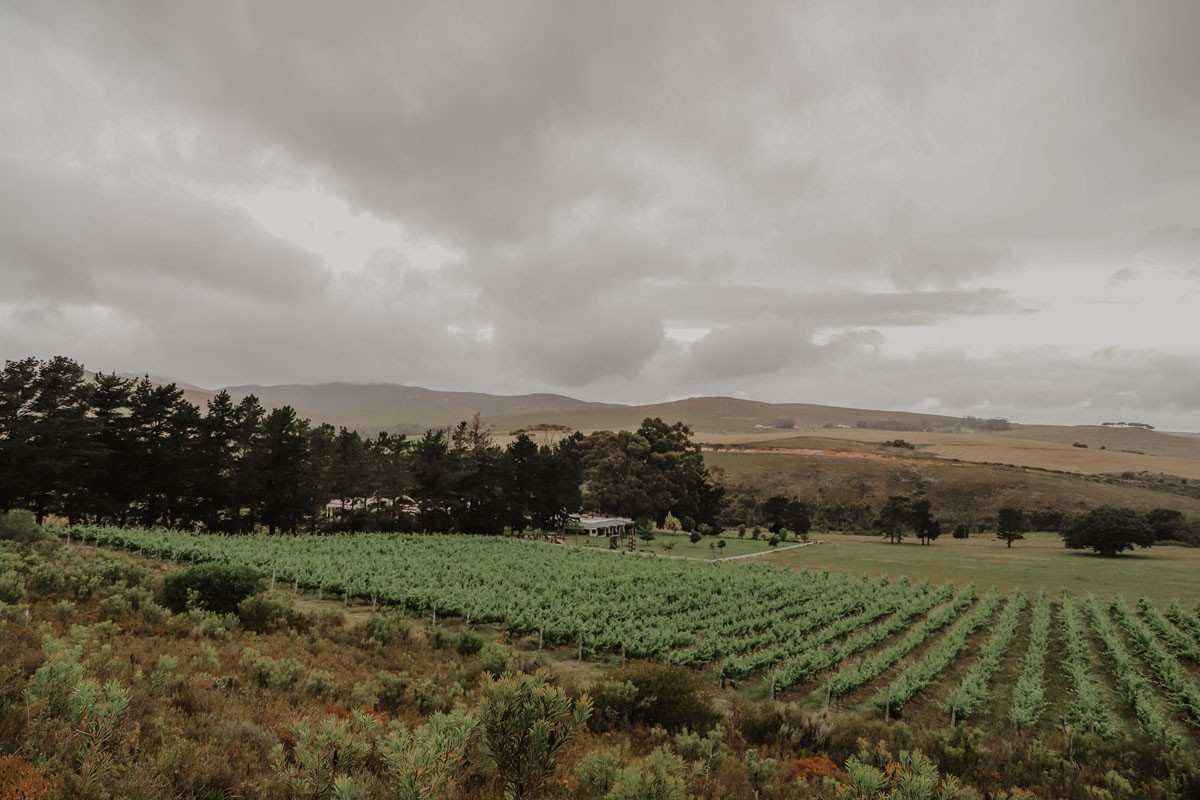 Blue Gum Country Estate is a working wine farm nestled in the valley leading to the charming town of Stanford, a short drive from Hermanus. For two decades, the Gibson family has lovingly owned and operated this estate, recently transforming it in…
show more
Accommodation options at Blue Gum Country Estate
Farmhouse Room - Junior Suite

Min 1 guest - max 3 guests

Bed-and-breakfast accommodation. This nature inspired junior suite is located in the original Blue Gum Farmhouse built in the 1930s. The cottage sleeps three pe…

SHOW MORE

from R 1500 / per-person-per-night-sharing

Verandah

WiFi

Cleaning Services

Kitchenette

Farmhouse Room - Deluxe suite

Min 1 guest - max 3 guests

Bed-and-breakfast accommodation. This nature inspired deluxe suite is located in the original Blue Gum Farmhouse built in the 1930s. The cottage sleeps three pe…

SHOW MORE

from R 2800 / per-accommodation-per-night

Bath

Fan

Verandah

WiFi

Private Balcony

Bar Fridge

Mountain View Cottages

Min 1 guest - max 4 guests

Self-catering / Bed & Breakfast accommodation. These single bedroom cottages sleep up to 2 guests and feature a charming English-Country design. Every room has …

SHOW MORE

from R 1200 / per-person-per-night-sharing

Bath

Fan

Verandah

WiFi

Indoor Fireplace

Cleaning Services

Mountain View Family Cottages

Min 1 guest - max 5 guests

Self-catering / Bed & Breakfast accommodation.The cottage is an interleading room option, for families with children, decorated in English-country style combini…

SHOW MORE

from R 1200 / per-accommodation-per-night

Bath

Fan

Verandah

WiFi

Indoor Fireplace

Cleaning Services

Blue Gum Villa

Min 1 guest - max 10 guests

The Blue Gum Villa is a new offering to the estate. This country house sleeps 10 people comfortably and is fully equipped and perfect for large families or fami…

SHOW MORE

from R 4800 / per-accommodation-per-night

Bath

Verandah

WiFi

Indoor Fireplace

Television

Kitchen

Farmhouse Room - Honeymoon Suite

Min 1 guest - max 2 guests

Bed & Breakfast accommodation. The luxury honeymoon suite sleeps two people and is located in the original Blue Gum Farmhouse built in the 1930s. Large bedrooms…

SHOW MORE

from R 3000 / per-accommodation-per-night

Bath

Verandah

WiFi

Indoor Fireplace

Cleaning Services

Kitchenette
What's included
Accommodation: Self-catering / Bed & Breakfast
Activities at Blue Gum Country Estate

Quad Biking
more info

Whale Watching
more info

Wine Tasting
more info
Mountain Biking
more info
River Cruise
more info
Deli Picnics
more info
Swimming
more info

Kayaking and Canoeing
more info
Hikes and Walks
more info
Shark Cage Diving
more info
How to get there
Cape Town International Airport

Blue Gum Country Estate

Portion 3, Erf no. 660 Klein Rivier Kloof Stanford, 7210

Check in at Blue Gum Country Estate

14:00 on day of arrival

Check out at Blue Gum Country Estate

10:00 on day of departure
Frequently asked questions
Is the estate pet friendly?

Does the estate have an airport transfer service?

What food and drink options are available on the farm?
R 1,500
/ per person per night sharing
Reviews
A fantastic experience!

Our experience at Blue Gum was fantastic! The staff were incredibly helpful and went the extra mile to assist us. It was convenient to have a restaurant available on the premises, especially since it was a self-catering venue, as it provided us with more choices. The presence of the friendly farm dogs was an added bonus that we enjoyed!

Five-star service

Our second visit surpassed expectations and left us eagerly anticipating the next! The food is divine, the rooms are cosy, and the service is truly five-star. It's a lovely family-run estate where the attentive staff cater to your every need. We can't wait to return!

Excellent

An excellent location to recharge the tired soul and to enjoy delicious food and fresh air. The staff were wonderfully kind and helpful. The dinners have a wonderful feel of elegance long forgotten. Thank you.
Blue Gum Country Estate impact highlights
Blue Gum Country Estate is a thriving working wine farm, developing vineyard and an incredible environment for nature conservation. Located on a 130-acre piece of land, the estate boasts ancient Blue Gum trees and is bordered by the tranquil banks of the Klein Rivier. Being family-owned for 20 years, Blue Gum Country Estate takes great pride in preserving and protecting the ecology that surrounds it.