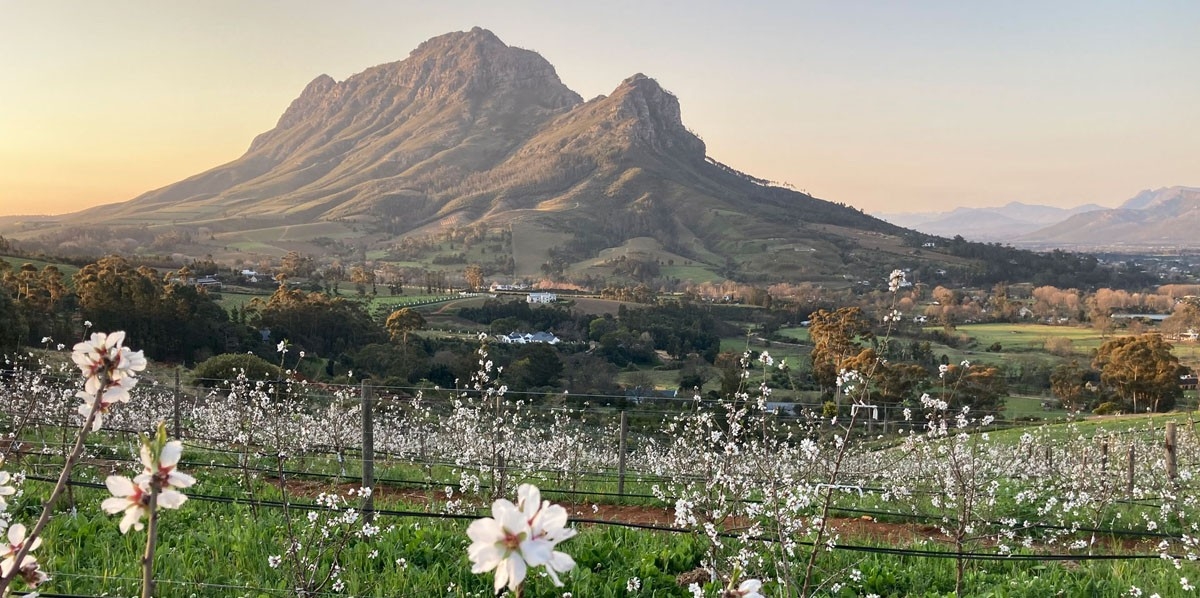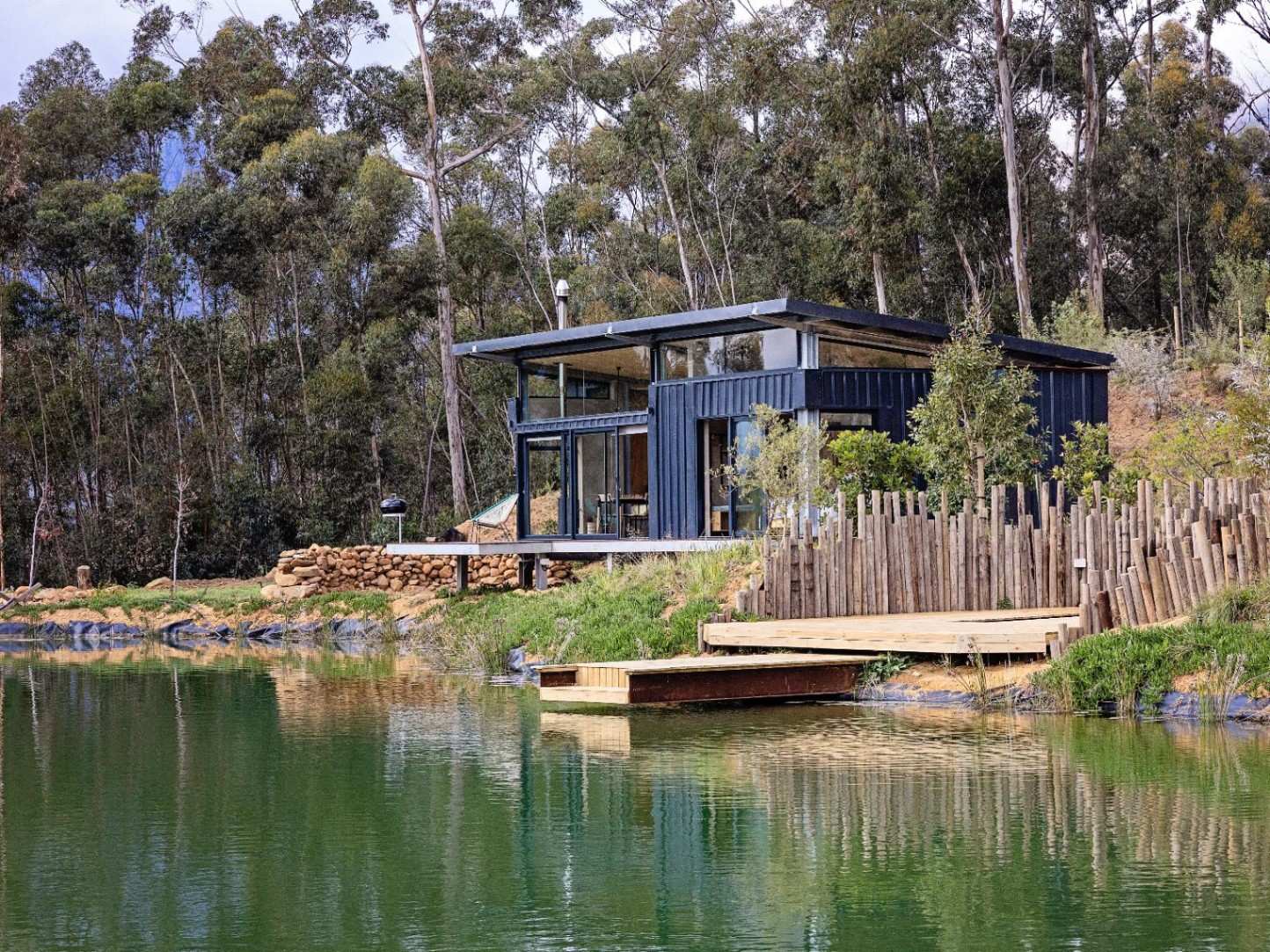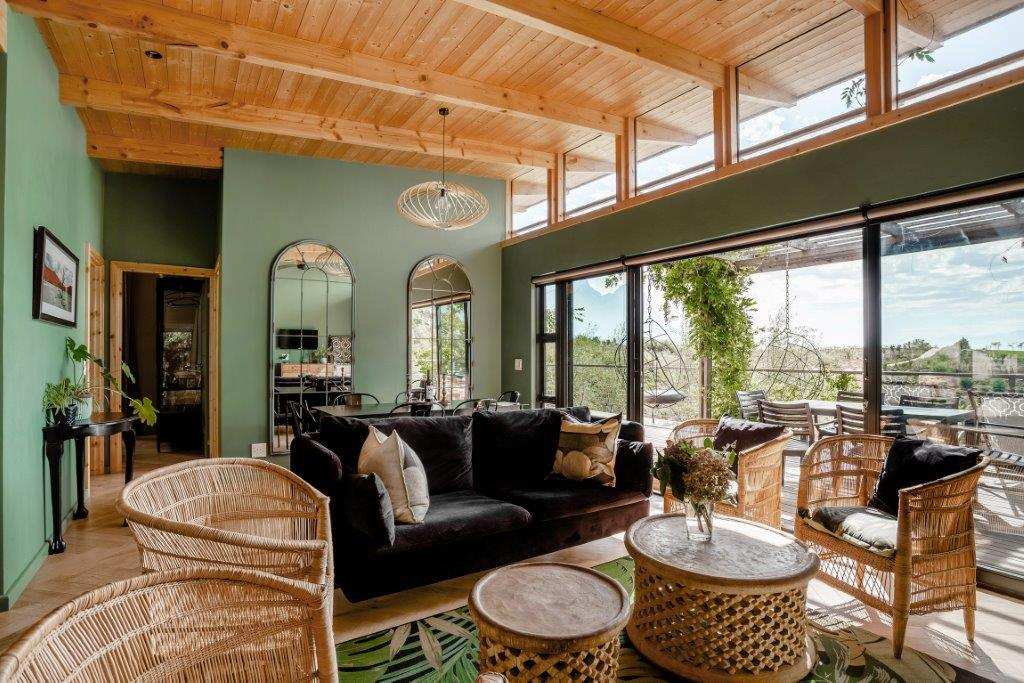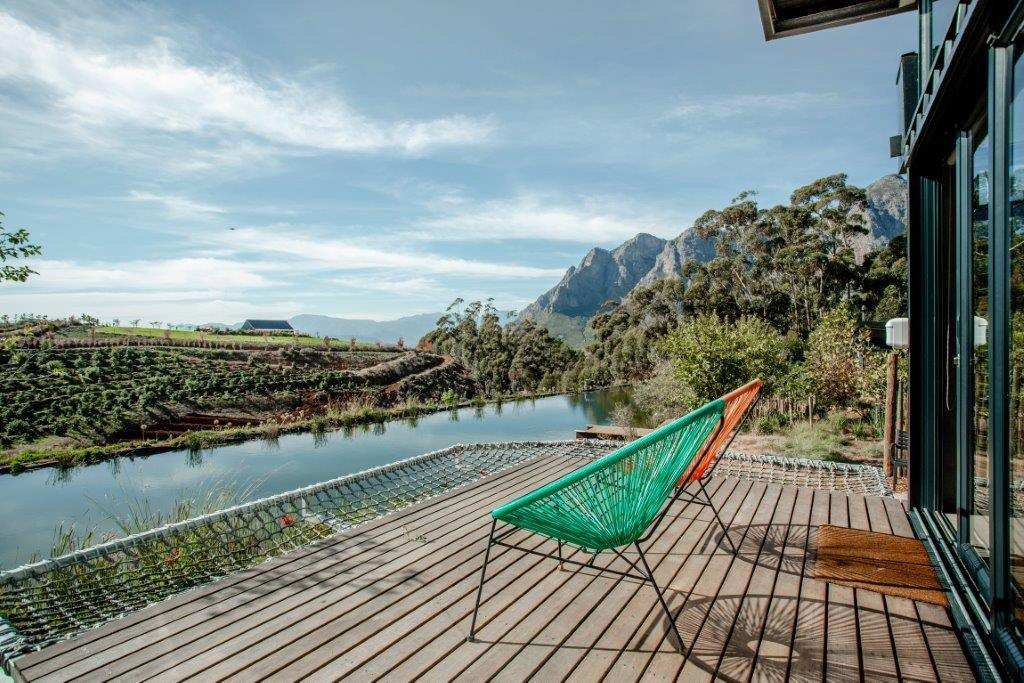 About Camissa Farm
Experience joy and peace at the charming Camissa Farm, located in the beautiful Cape Winelands in the Western Cape. Meaning "place of sweet wa…
show more
Accommodation options at Camissa Farm
The Bed in the Shed

Min 1 guest - max 4 guests

The Bed in the Shed is a charming two-story loft located at the corner of Camissa Farm shed, offering wonderful views of the Banhoek valley. The spacious bedroo…

SHOW MORE

from R 750 / per-person-per-night-sharing

Aircon

Fan

Verandah

WiFi

Hairdryer

Toiletries

Camissa Cottage

Min 1 guest - max 6 guests

Camissa Cottage is a contemporary wooden cabin that offers comfortable accommodation for up to six guests. With its expansive deck, guests can admire the breath…

SHOW MORE

from R 1750 / per-person-per-night-sharing

Aircon

Fan

Verandah

WiFi

Indoor Fireplace

Hairdryer

Almond Cabin

Min 1 guest - max 4 guests

The Almond Cabin is decorated in gentle shades of pink, reminiscent of the surrounding blossoming trees. This four-sleeper cabin features a private wood-fired h…

SHOW MORE

from R 1250 / per-person-per-night-sharing

Fan

Tea & Coffee Station

Verandah

WiFi

Indoor Fireplace

Hairdryer

Rosemary Cabin

Min 1 guest - max 4 guests

Rosemary Cabin, decorated in calming blues reminiscent of its fragrant flowers, is nestled alongside the dam, offering stunning views of the mountains. This fou…

SHOW MORE

from R 1250 / per-person-per-night-sharing

Fan

Tea & Coffee Station

Verandah

WiFi

Indoor Fireplace

Hairdryer

Avocado Cabin

Min 1 guest - max 4 guests

Avocado Cabin is ideally situated next to the dam at the top of the horseshoe valley, offering easy access to numerous hiking and mountain biking trails. While …

SHOW MORE

from R 1250 / per-person-per-night-sharing

Fan

Verandah

WiFi

Indoor Fireplace

Hairdryer

Fire Pit
Activities at Camissa Farm
Swimming
more info

Birding
more info
Nature Walks
more info
Mountain Biking
more info

Wine Tasting
more info
How to get there
Cape Town

Camissa Farm

Zevenrivieren Rd, Banhoek, Stellenbosch, 7600

Check in at Camissa Farm

14:00 on day of arrival

Check out at Camissa Farm

10:00 on day of departure
Frequently asked questions
Are pets welcome at Camissa Farm?

Are children allowed at Camissa Farm?
R 750
/ per person per night sharing
Reviews
Fantastic!

Camissa Farm was an incredible destination with wonderful hosts. My partner and I had the most fantastic time there!

Amazing Views

Camissa Farm has stunning decor, and the amazing views of the mountains really enhance the beauty of the place.
Camissa Farm impact highlights
Camissa Farm is dedicated to implementing sustainable practices and making a positive impact on the environment and the local community. They prioritize the conservation of biodiversity by preserving the indigenous flora and fauna in the Banhoek Valley. The farm follows sustainable farming practices, including organic methods and responsible water usage. Renewable energy systems, such as solar power, are utilized to reduce carbon emissions. Waste management practices include recycling and composting. Through these efforts, Camissa Farm strives to operate in an environmentally responsible manner and contribute to the long-term sustainability of the region.