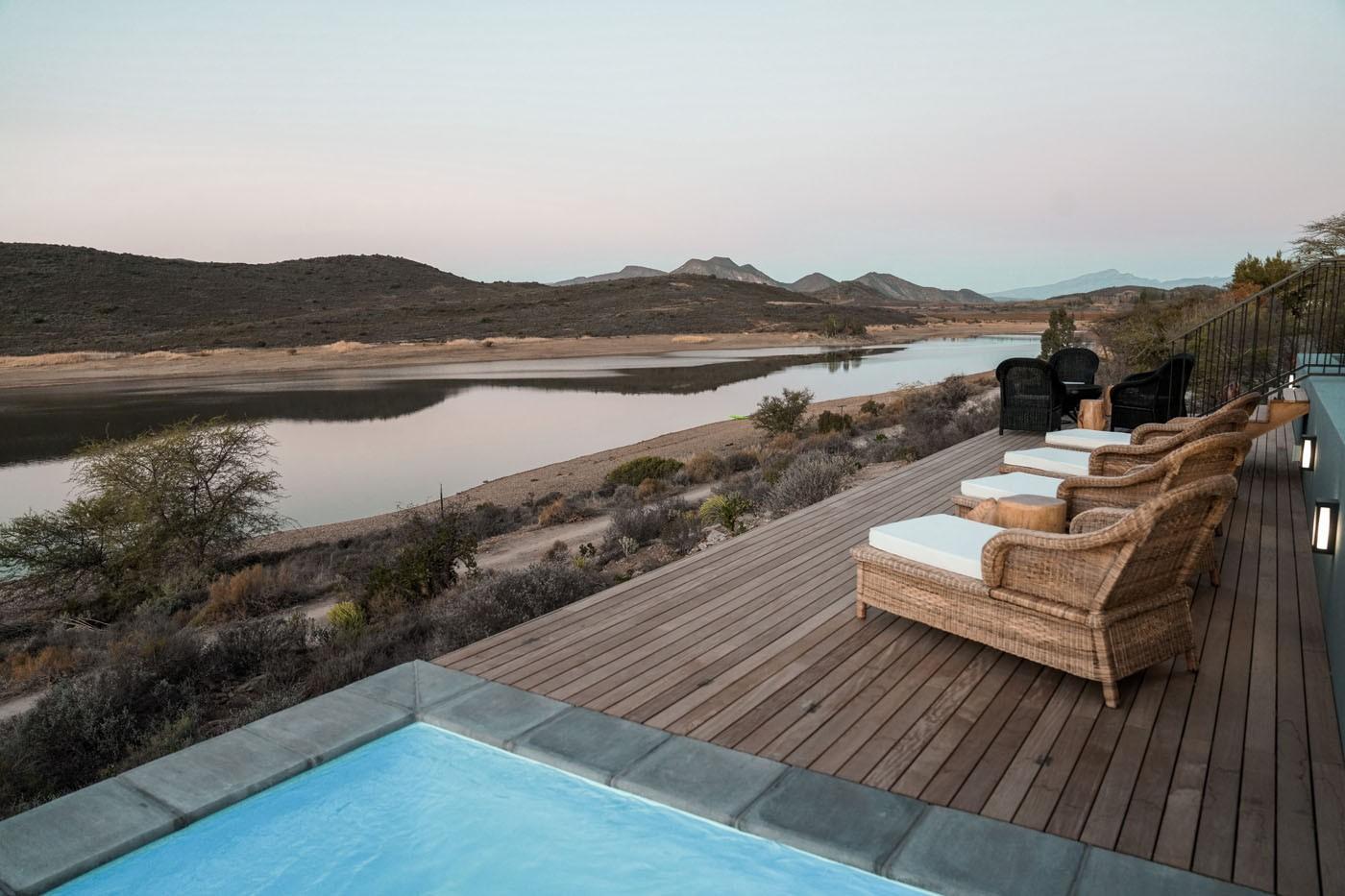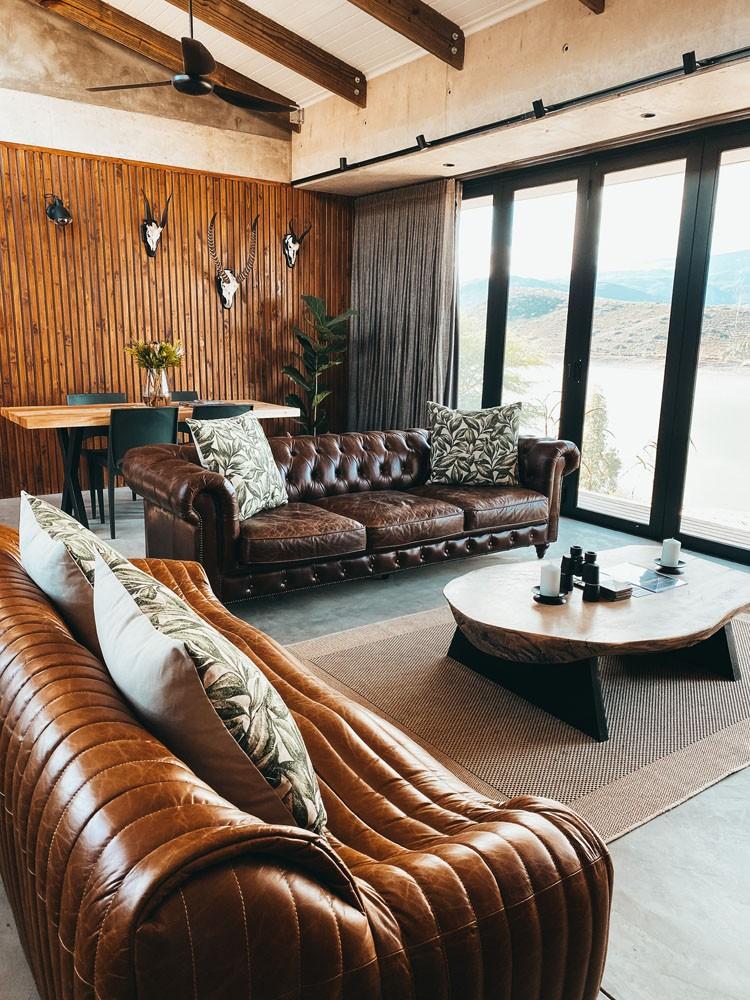 Hide Montague rests on the hillside of the private Le Domaine Eco (Nature) Reserve in Montagu, in Western Cape, South Africa. The reserve is easiy accessed via a working farm. Hide Montagu is located perfectly between working fruit farms and has private access to the Montagu Dam.
Big stacking doors open up onto the spectacular views over the Montagu Dam on the reserve, which shows off an abundance of birdlife, particularly African Fish Eagles. It is an ideal, intimate escape from the busy city life for couples and small families.
Read a book on the cabin's spacious sundeck, cook and braai on their fire pit or snooze the days away on the loungers. It serves as a retreat where one can rejuvenate to the sounds and sights of nature.
* Unfortunately, no pets are allowed due to the eco estate's rules.
Accommodation options at Hide Montagu
Hide Montagu

group

Min 1 guest - max guests

Hide Montague is a luxurious 2-bedroom cabin which offers the perfect family escape or couples retreat. Take a break from busy city life with breathtaking views…

SHOW MORE

from R 2900 / Per accommodation per night
What's included
Hide Montagu is self-catering
How to get there
Cape Town

Hide Montagu

Eco Reserve, House 8, Erf5292, Le Domaine, Montagu

Check in at Hide Montagu

14:00 on day of arrival

Check out at Hide Montagu

10:00 on day of departure
Reviews
Beautiful Place

Beautiful place in between the mountains of Montagu

Amazing Views

Lovely and homely place with amazing views and close to everything
Hide Montagu impact highlights
The Hide is based on an eco reserve where they are zoned as a private "nature reserve" and there take care of the area through sustainable land usage. The cabin has also been built with energy efficiency in mind. All water at the Hide Montagu is provided by the dam, filtered, purified, and recycled, making it and the buildings have thermal lag... storing heat in the day and then releasing it at night when it's cold. Once all heat is released by the morning and the day gets hot outside, the cabin's walls and roof are now at its coolest keeping the house cool during the day.