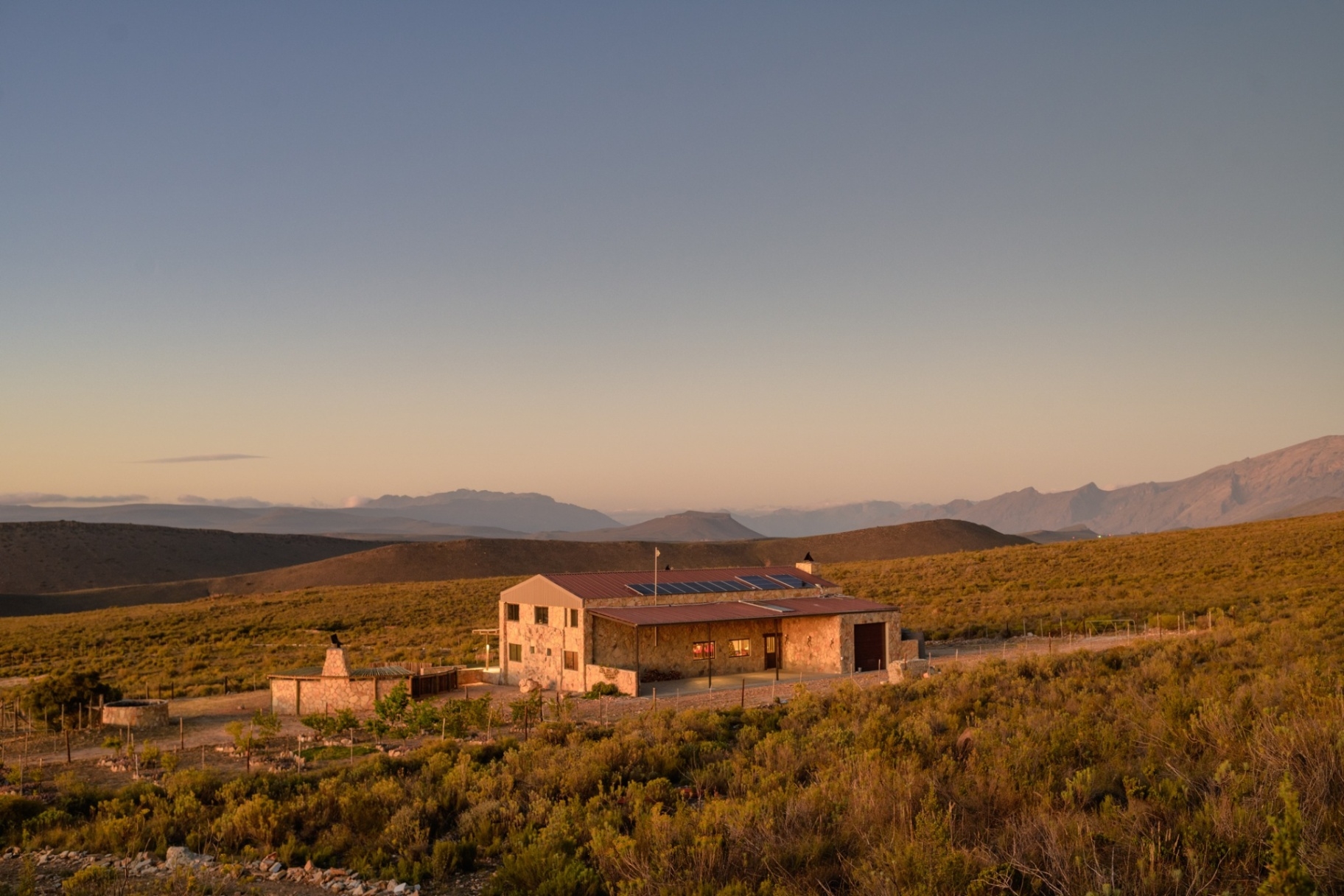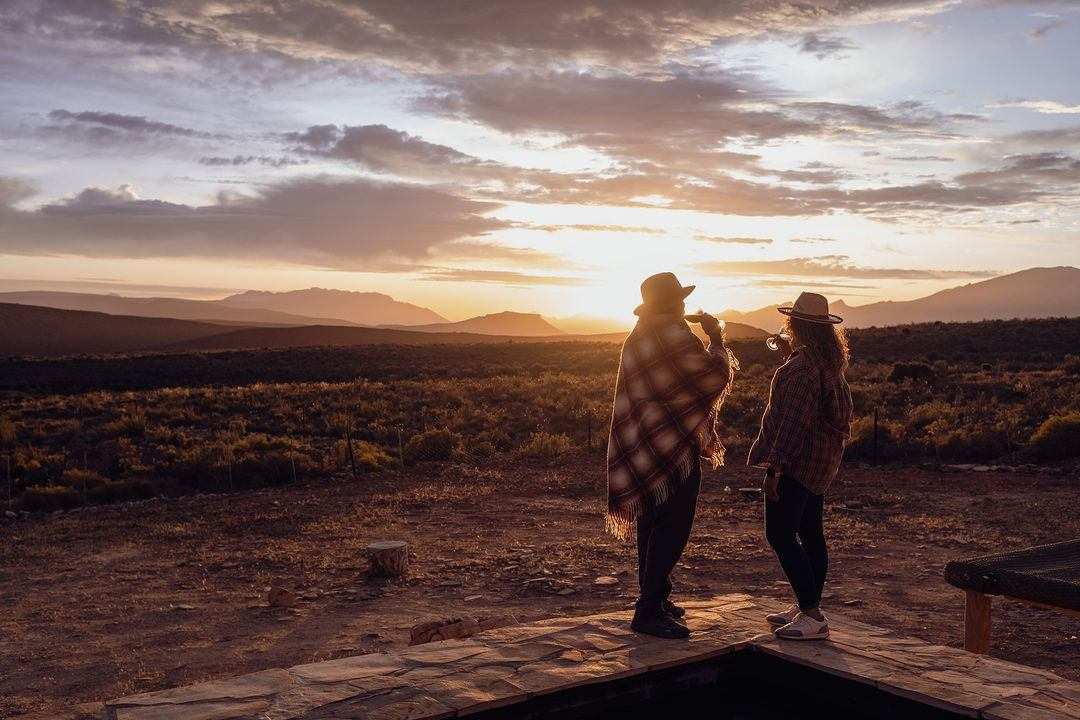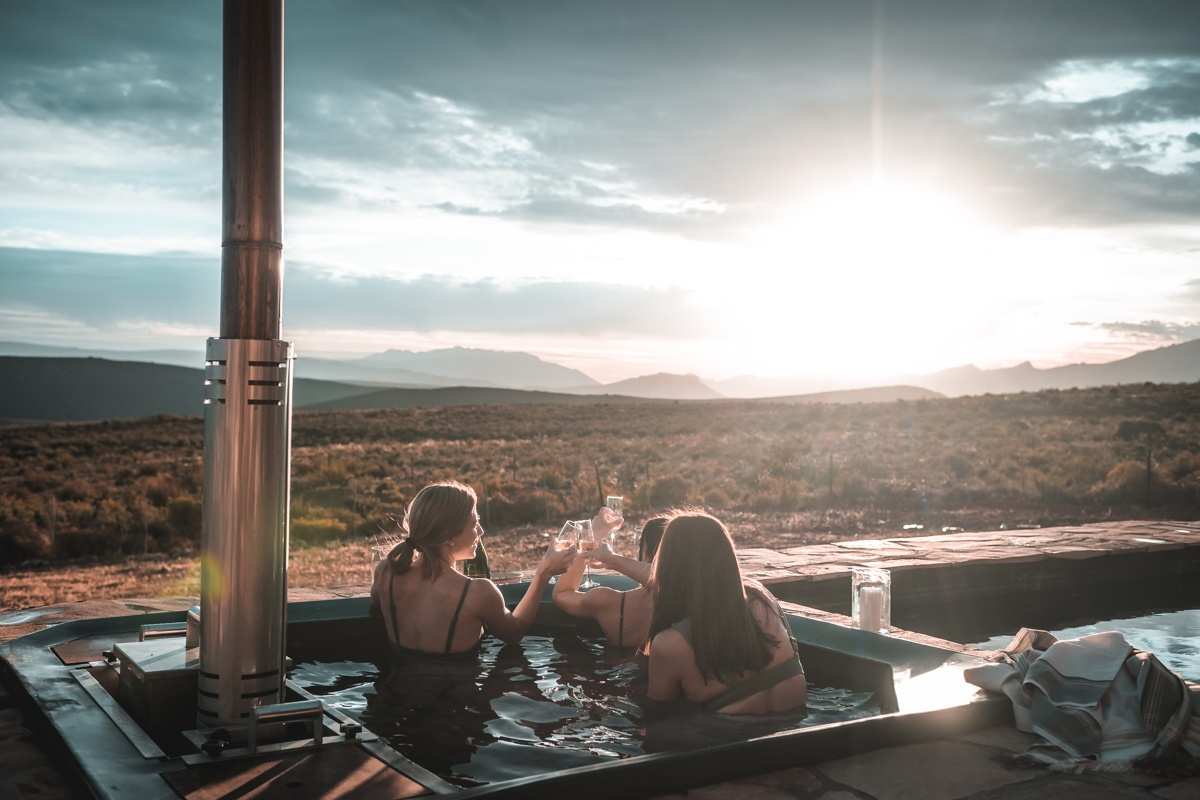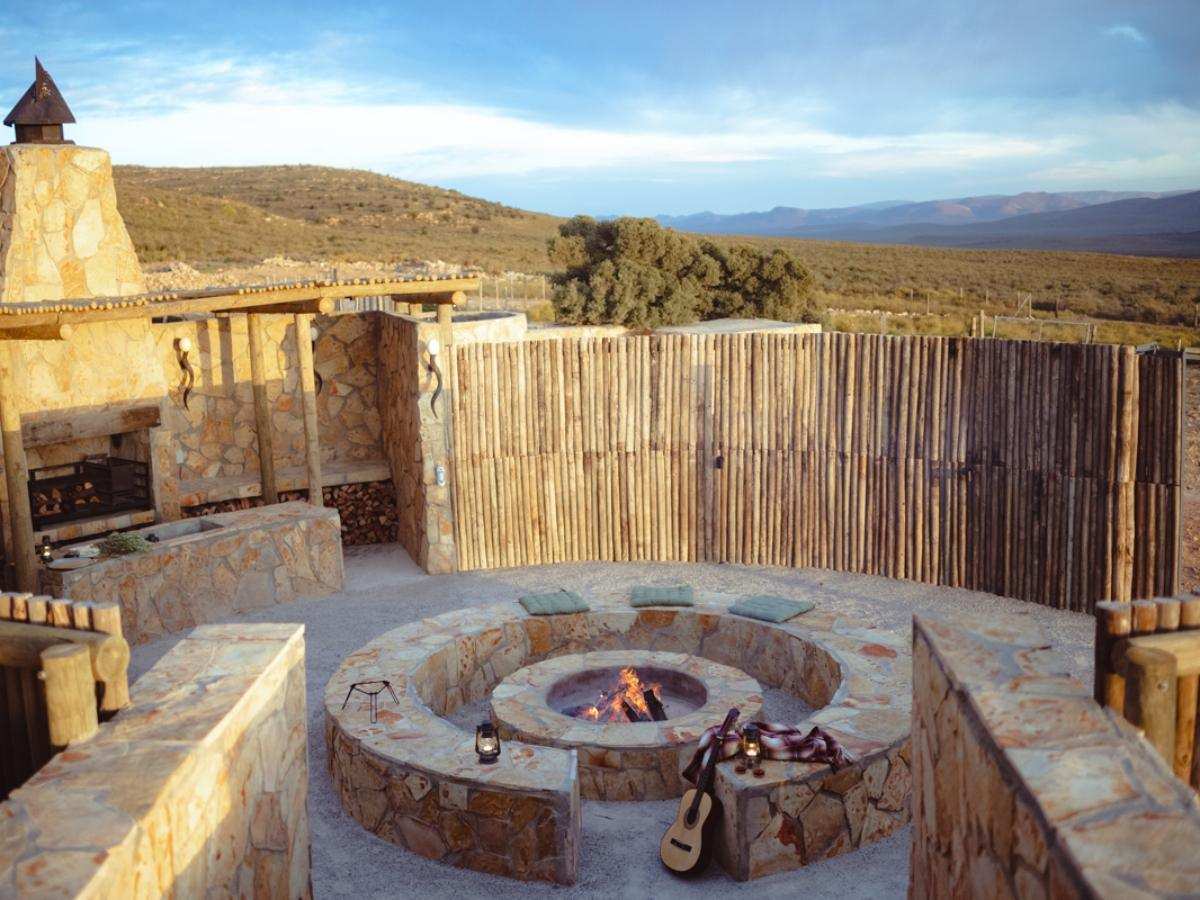 WINTER SPECIAL: R10,800 for 2 nights (valid until 31 October)
Kudukloof is a luxury off-the-grid homestead situated in the wilderness of the Karoo in the Western Cape of South Africa. The off-the-beaten-path guest house sits on 550 hectares…
show more
Accommodation options at Kudukloof
Kudukloof

Min 1 guest - max 16 guests

This double-story private house can accommodate 16 people (12 adults and 4 kids). There are seven bedrooms, six bedrooms are furnished with King-size beds (two …

SHOW MORE

from R 13000 / per-accommodation-per-night

Bath

Fully-equipped kitchen

Braai Area

Boma with fire-pit

Toiletries

Woodfired Hot tub
What's included
Accommodation: Self-catering
Excluded: Firewood (R25 per bag)
Activities at Kudukloof

Stargazing
more info
Nature Walks and Hikes
more info
Mountain Biking
more info
Picnic
more info
How to get there
Cape Town

Kudukloof

Hoogland Farm, N1, Touws River, 6880

Check in at Kudukloof

14:00 on day of arrival

Check out at Kudukloof

10:00 on day of departure
Frequently asked questions
Is Kudukloof pet friendly?

Is there firewood available?

Do I need a 4x4 to get to the house?
R 13,000
/ per accommodation per night
Reviews
Perfect for large groups

Beautiful views. Perfect for families/friends - definitely reccomend this place.

Ultimate relaxation

The ultimate relaxation! My favourite!

Fantastic experience

Such a fantastic location. Couldn't get a more remote location if you tried. Stunning views from every room in the house. I loved that almost every room had its own bathroom - this made it very comfortable for our team getaway. The boma fire-pit was my favourite and the stargazing was out of this world. High recommend this property!
Kudukloof impact highlights
Kudukloof, in the Karoo region, is committed to minimizing its environmental impact. The guesthouse stands as an example of eco-friendly hospitality by operating as a completely off-the-grid homestead (no television or hairdryers). Embracing renewable energy, the rooftops are lined with solar panels that efficiently harness the power of the sun to meet their energy needs. By generating clean and sustainable energy, Kudukloof has significantly reduced its carbon footprint, making it a sustainable haven for guests seeking an eco-conscious retreat.