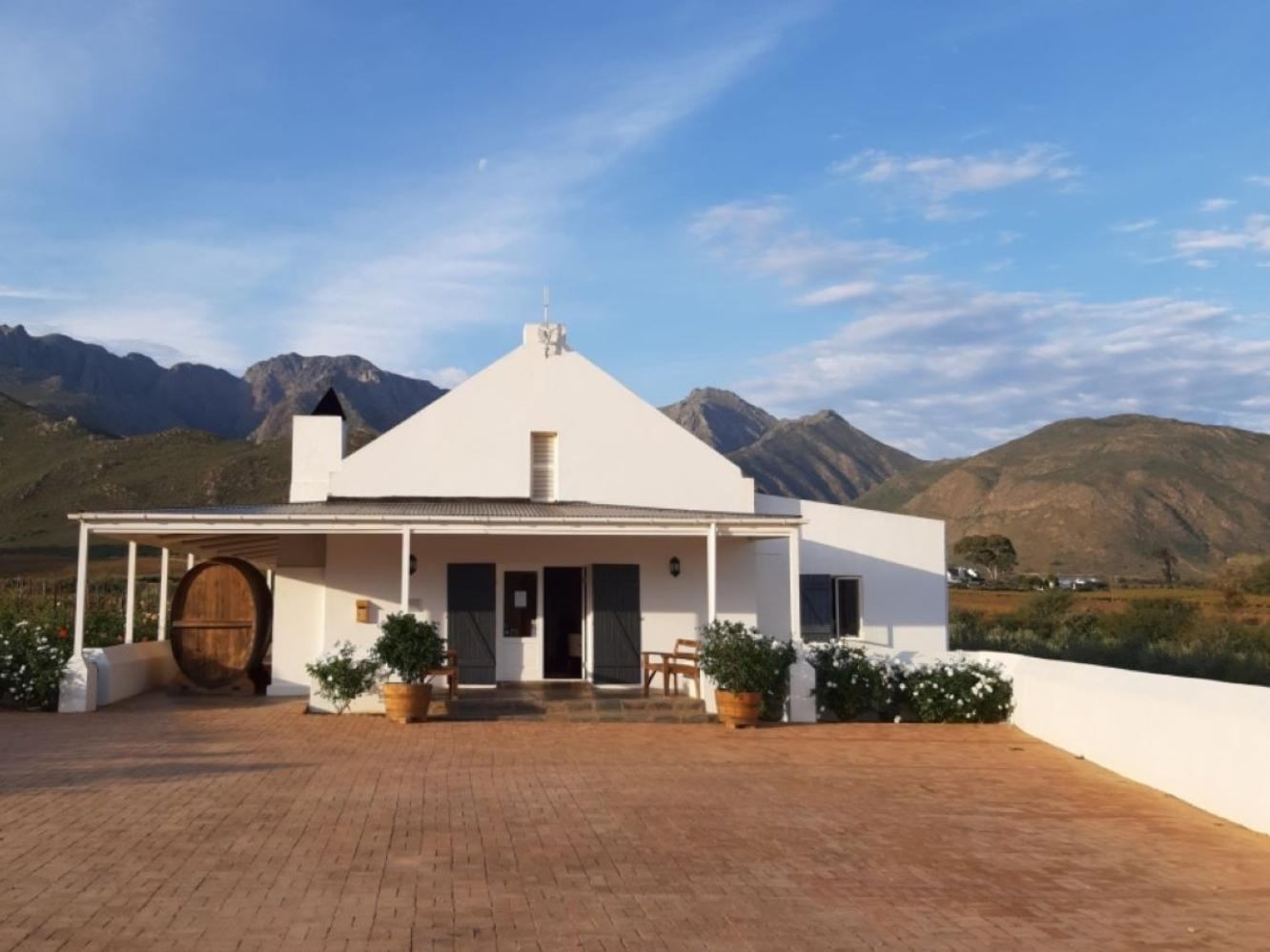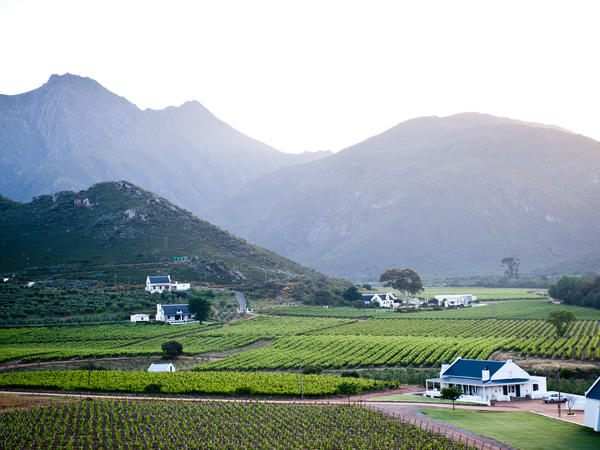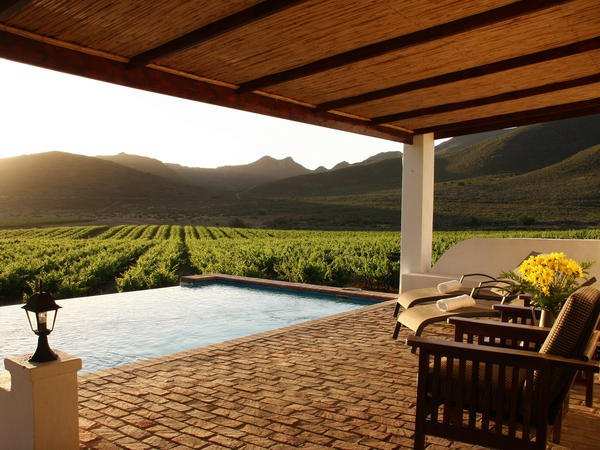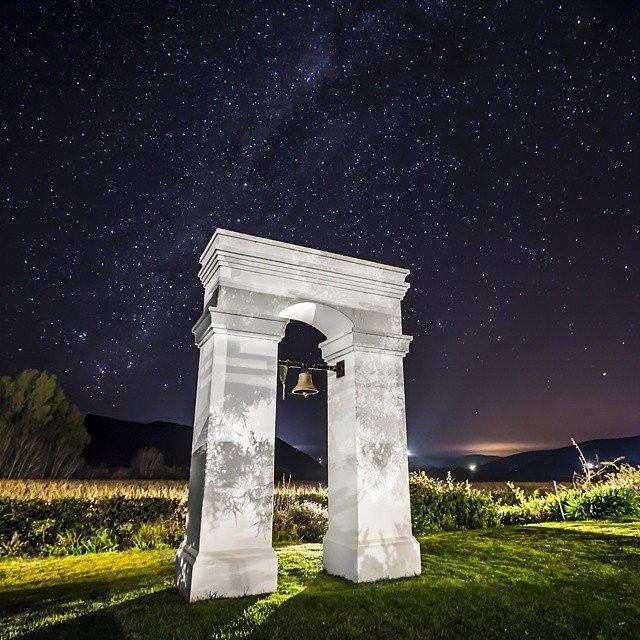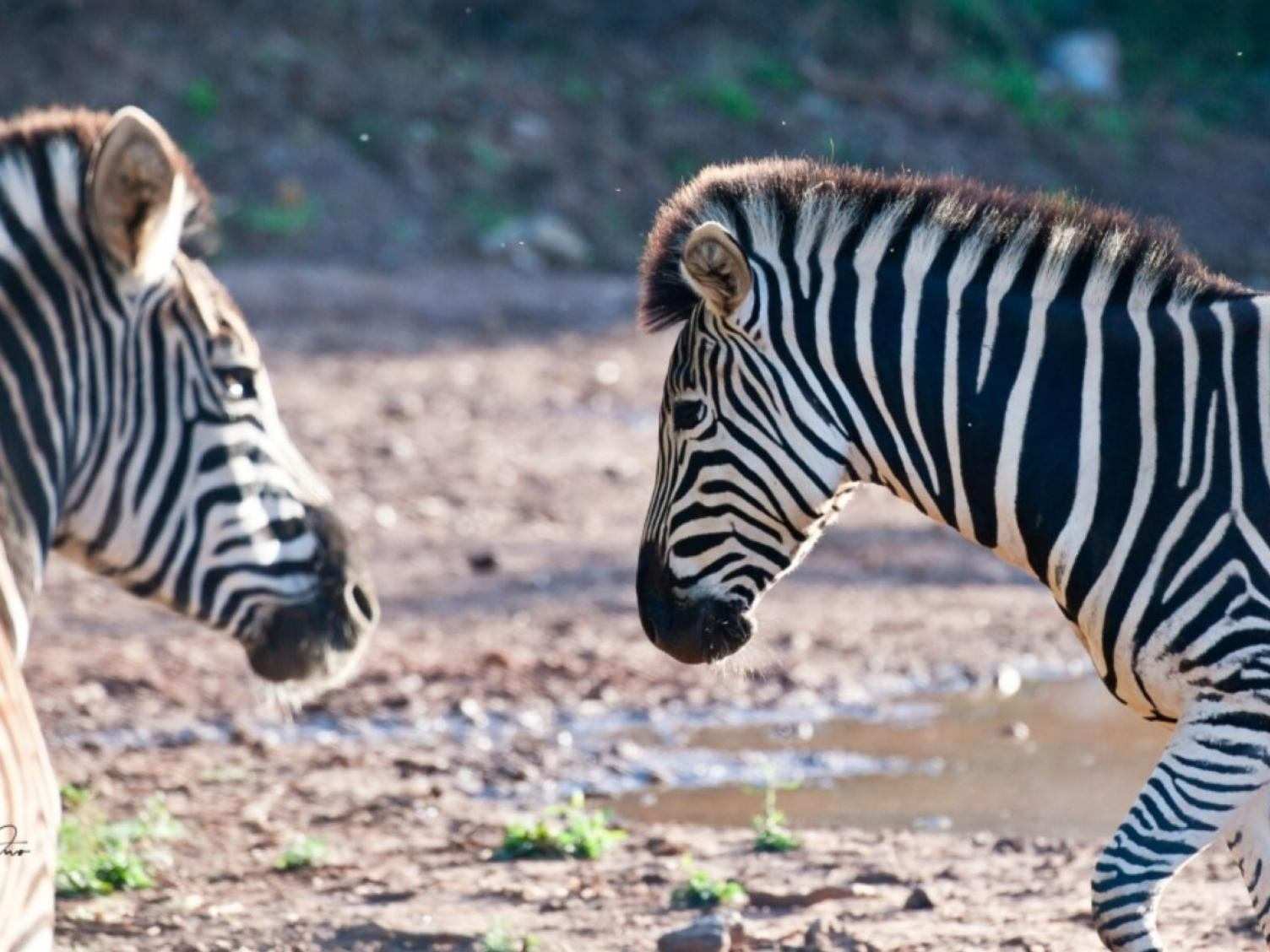 About Orange Grove Farm
Located in the picturesque Robertson Wine Valley in the Western Cape, Orange Grove Farm is a homely lodge-style retreat that offers a sec…
show more
Accommodation options at Orange Grove Farm
Buffelsbank Cottage

Min 1 guest - max 4 guests

This charming cottage is perfect for a small family, offering two bedrooms, spacious living areas, and a delightful back 'stoep' with a built-in braai, plunge p…

SHOW MORE

from R 3400 / per-person-per-night

Indoor Shower

Bath

Fully-equipped kitchen

Fan

Braai Area

Safe

Wouterspan Lodge

Min 1 guest - max 6 guests

This delightful house, featuring three bedrooms with en-suite bathrooms, radiates a welcoming ambiance. The combination of creamy and contrasting earth tones th…

SHOW MORE

from R 4800 / per-accommodation-per-night

Fully-equipped kitchen

Fan

Private Plunge Pool

Braai Area

Safe

WiFi

Mosesberg Cottage

Min 1 guest - max 2 guests

Located atop a ridge, enveloped by an Olive grove and untouched fynbos, this secluded sanctuary of luxury offers unparalleled comfort. With its elevated positio…

SHOW MORE

from R 2100 / per-accommodation-per-night

Fully-equipped kitchen

Private Plunge Pool

Braai Area

Safe

WiFi

Hairdryer

Longlands Cottage

Min 1 guest - max 4 guests

Combining ample space with a welcoming ambiance, this charming 2-bedroom cottage with en-suite bathrooms provides an idyllic setting for a delightful country ge…

SHOW MORE

from R 3400 / per-accommodation-per-night

Swimming Pool

Fully-equipped kitchen

Private Plunge Pool

Safe

WiFi

Hairdryer

Delportshoop Cottage

Min 1 guest - max 4 guests

Perched atop a ridge with commanding views of the farm dam, this cottage offers breathtaking panoramic vistas of two valleys, majestic mountains, and enchanting…

SHOW MORE

from R 3400 / per-accommodation-per-night

Indoor Shower

Bath

Fully-equipped kitchen

Private Plunge Pool

Safe

WiFi

FineView Cottage

Min 1 guest - max 5 guests

With its unrivaled location, FineView cottage boasts what could be considered the most magnificent views on the farm. From the verandah, guests can enjoy uninte…

SHOW MORE

from R 3400 / per-accommodation-per-night

Aircon

Swimming Pool

Fully-equipped kitchen

Safe

WiFi

Television
Activities at Orange Grove Farm

Picnic
more info
Mountain Biking
more info
Hiking
more info

Bird Watching
more info
How to get there
Cape Town International Airport

Check in at Orange Grove Farm

14:00 on day of arrival

Check out at Orange Grove Farm

10:00 on day of departure
Frequently asked questions
Are children welcome at Orange Grove?

Is Orange Grove pet friendly?
R 3,400
/ per person per night
Reviews
Peaceful and Amazing

We had a wonderful experience at Orange Grove Farm and would definitely consider returning with our family in the future.

Beautiful Experience

The location of the farm is absolutely stunning, and the cottages themselves were equally beautiful and cozy. We thoroughly enjoyed our time in this tranquil and peaceful setting.
Orange Grove Farm impact highlights
Orange Grove Farm is committed to environmentally sustainable practices and conservation efforts. Their operations encompass various aspects to protect and preserve the environment. This includes the implementation of a conservation management plan, regular monitoring of water quality and rainfall, as well as addressing soil erosion and maintaining vegetation cover.
Orange Grove Farm also prioritised responsible solid waste disposal methods to minimide their impact on the environment and reduce their carbon footprint. By adhering to these environmentally friendly practices, the farm strives to maintain the natural beauty of their surroundings and contribute to the overall conservation of the area.
The farm takes proactive measures to preserve the biodiversity within its premises. One of their main focuses is the removal of alien vegetation, which poses a significant threat to biodiversity due to its impact on water resources, increased fire frequency and intensity, and competition with native plants.
They have consistently made efforts to eradicate alien species such as Pine, Eucalyptus, and Golden Wattle from the farm's watercourses and other ecologically sensitive areas. The arable farming area occupies only approximately 50 hectares, reflecting the farm's dedication to biodiversity conservation. The ultimate goal is to maintain the majority of the property in its natural state, ensuring the preservation of its unique ecological balance.