Wolwehoek Private Reserve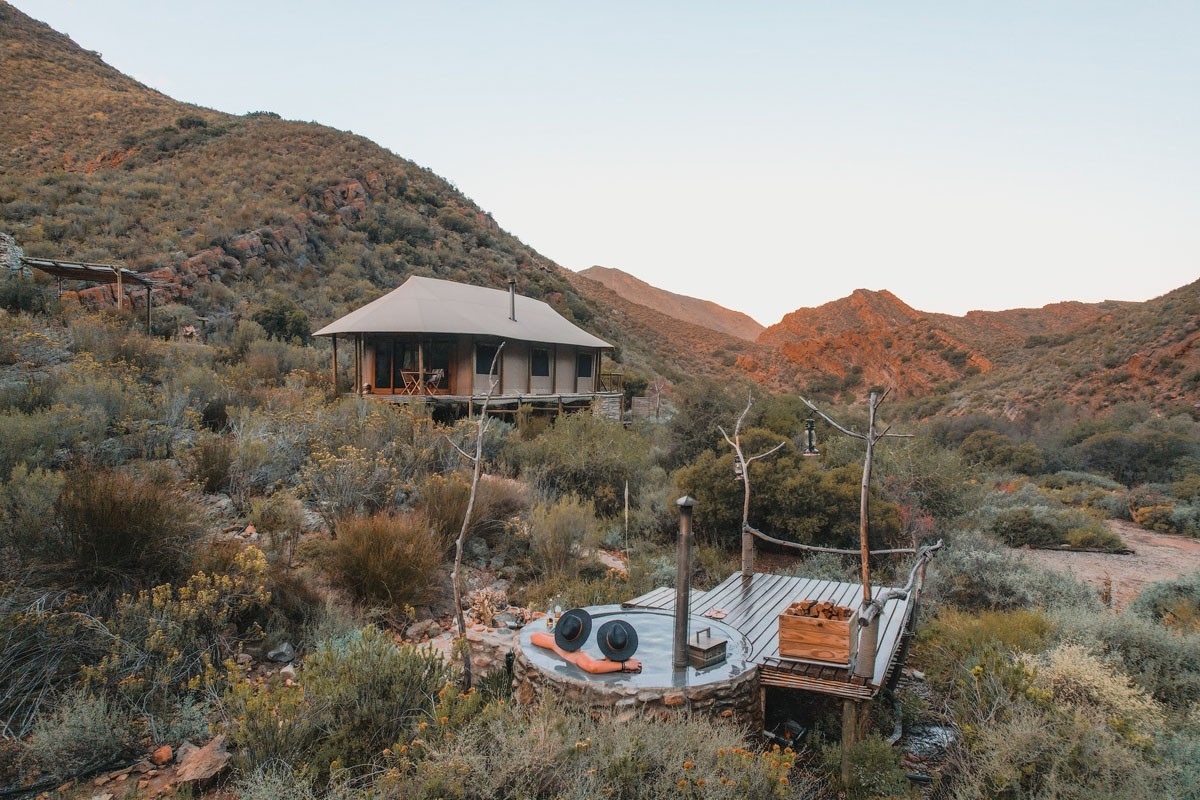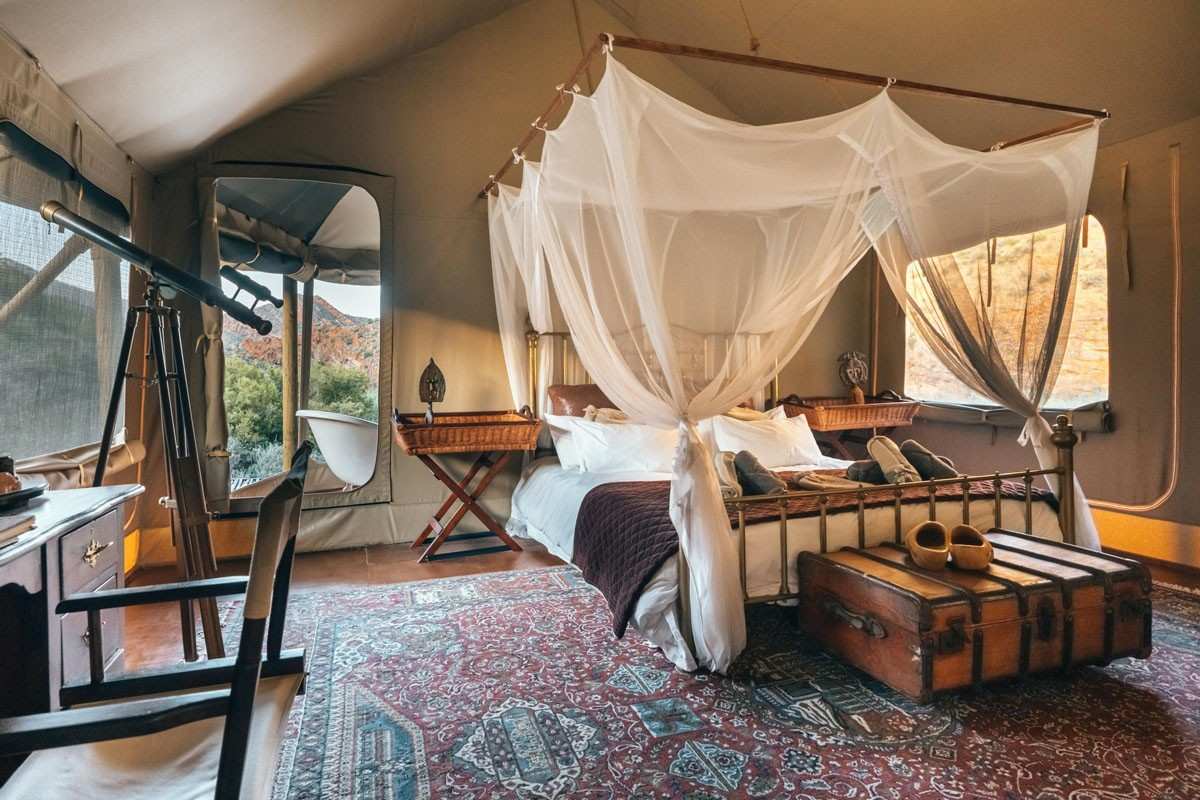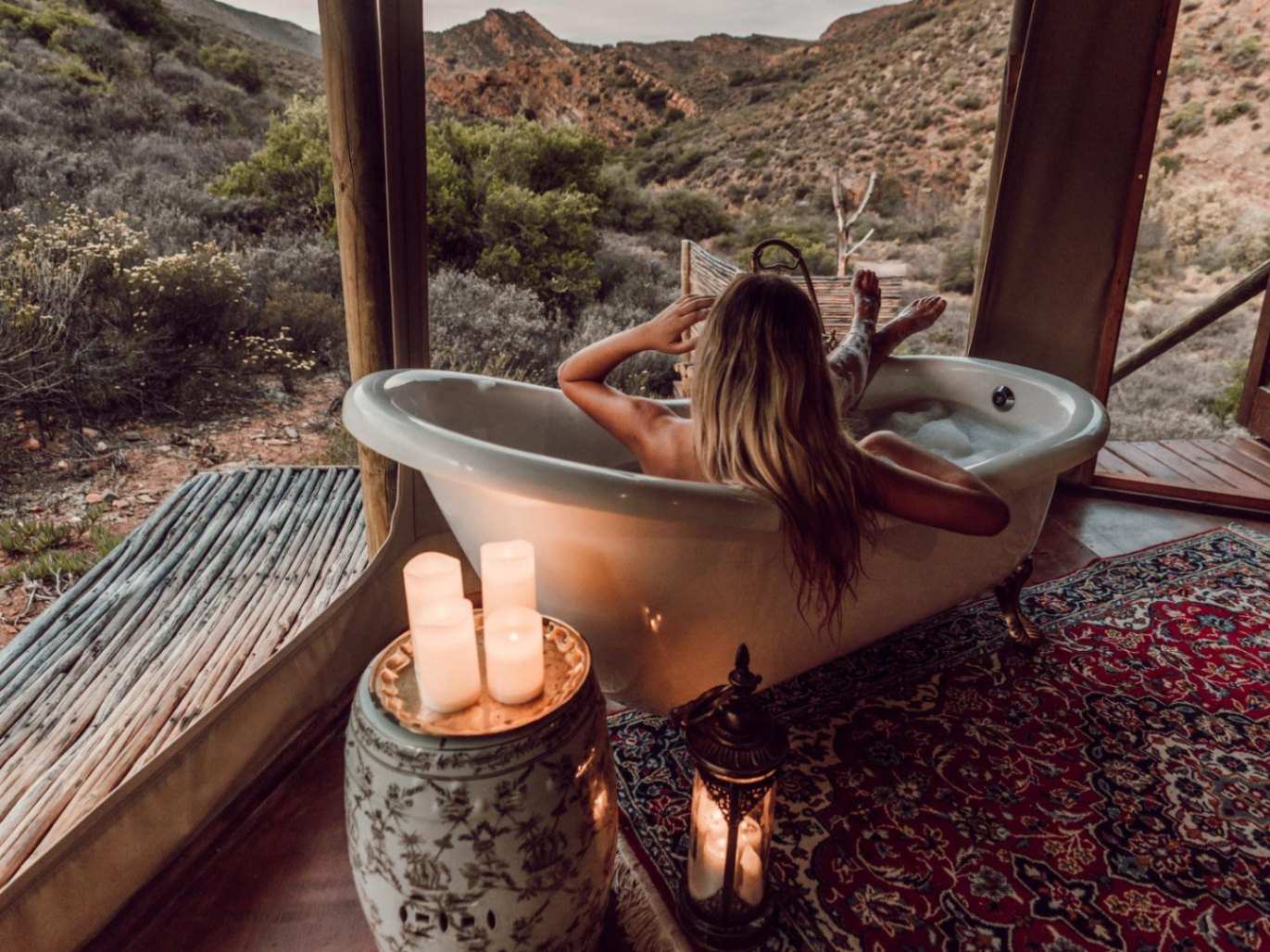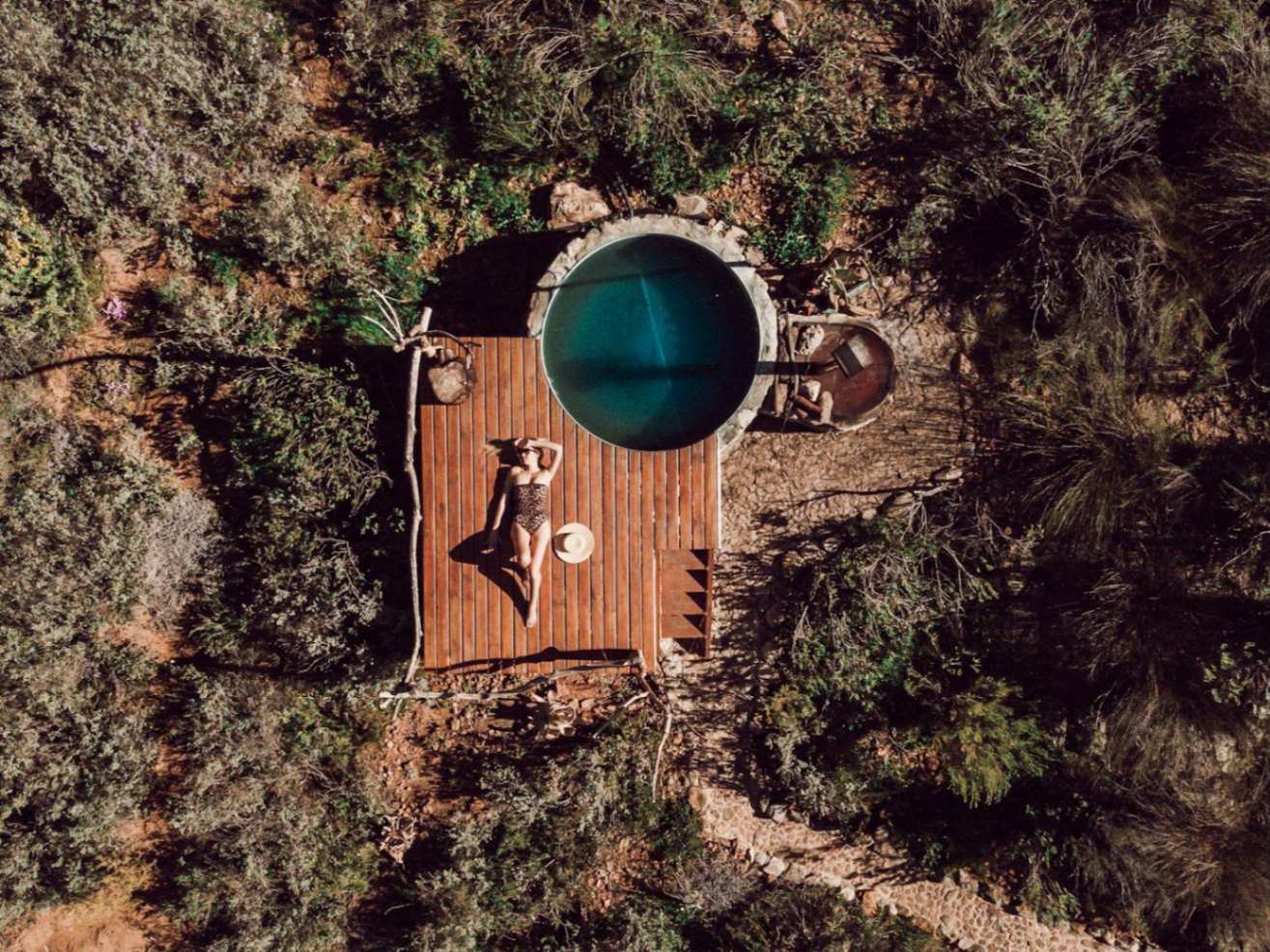 Experience the ultimate escape at the rugged yet exquisite Wolwehoek Private Reserve, just a 2.5-hour drive from Cape Town in Montagu, Western Cape, South Africa. Discover Leopard's Kloof Luxury Camp, where you can immerse yourself in the owners' …
show more
Accommodation options at Wolwehoek Private Reserve
Leopard's Kloof Luxury Camp

Min 1 guest - max 2 guests

The main luxury tented unit consists of; a lounge, a fully-equipped kitchen, a bedroom with a small study area and a king-sized bed with premium bed linen. The …

SHOW MORE

from R 3000 / per-accommodation-per-night

Private Pool

Bath

Fully-equipped kitchen

Braai Area

Solar Power

Outdoor Shower
What's included
Accommodation: Self-catering
Activities at Wolwehoek Private Reserve

Stargazing
more info

Bird Watching
more info
Mountain Biking
more info
Hikes and Walks
more info
Rock Climbing
more info
How to get there
Cape Town International Airport

Wolwehoek Private Reserve

Farm 105, Keisie Valley, Montagu, 6270

Check in at Wolwehoek Private Reserve

14:00 on day of arrival

Check out at Wolwehoek Private Reserve

10:00 on day of departure
Frequently asked questions
Do I need a 4x4 to get there?

Is Leopard's Kloof Luxury Camp pet friendly?

Should I be scared of the wild animals?
R 3,000
/ per accommodation per night
Reviews
A true wonder

This location is a marvel for your physical, mental, and spiritual well-being! It's a haven where you can genuinely disconnect from the external influences and rediscover that special connection with your partner. The tent provides all the necessities for your visit.

Unparalleled Seculsion

A truly unique experience with unparalleled seclusion. We slept well, dreamt sweetly, and ate abundantly.
Wolwehoek Private Reserve impact highlights
Located within the serene Wolwehoek Private Nature Reserve, Leopard's Kloof Luxury Camp stands as a testament to the owners' unwavering commitment to preserving the natural world. Their noble aspiration to create a sanctuary untouched by the encroachments of modern urban life led them to the untouched wilderness of Wolwehoek. The owners' vision materialized into a reality that embraces the delicate balance between human comfort and environmental conservation.
At Leopard's Kloof Camp, sustainability and eco-friendly practices are woven into the very fabric of its existence. Operating entirely off the grid, the camp relies on solar panels as the primary source of energy to illuminate its facilities. This conscious decision not only minimizes the camp's carbon footprint but also harmonizes its existence with the surrounding environment. No fences disrupt the natural flow of the reserve, allowing wild animals to roam freely and undisturbed, ensuring biodiversity is not affected. The camp's intentional low-impact design and solar reliance are not just practical choices, but a harmonious gesture towards nurturing the delicate ecosystems that thrive in this pristine wilderness.